PAST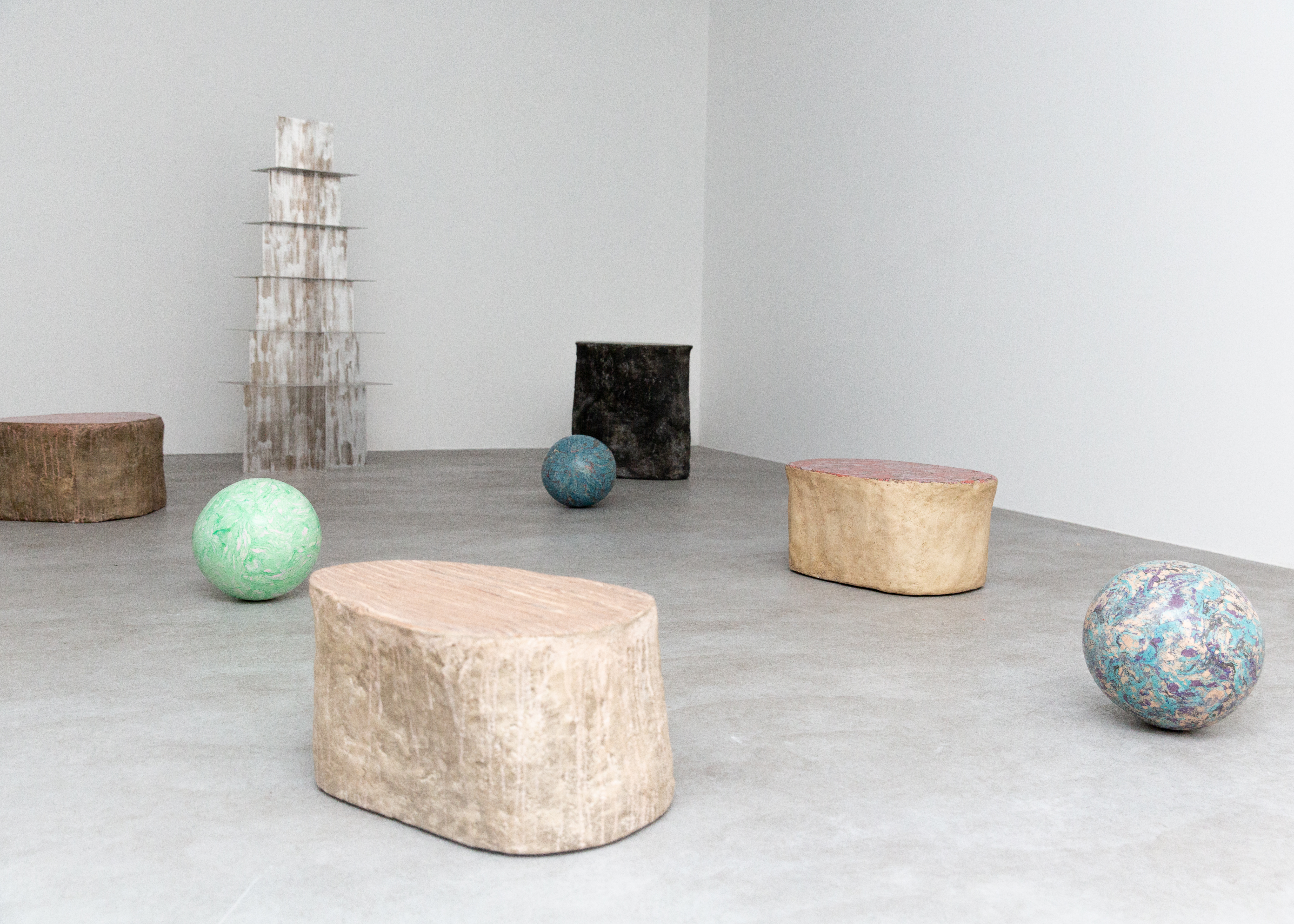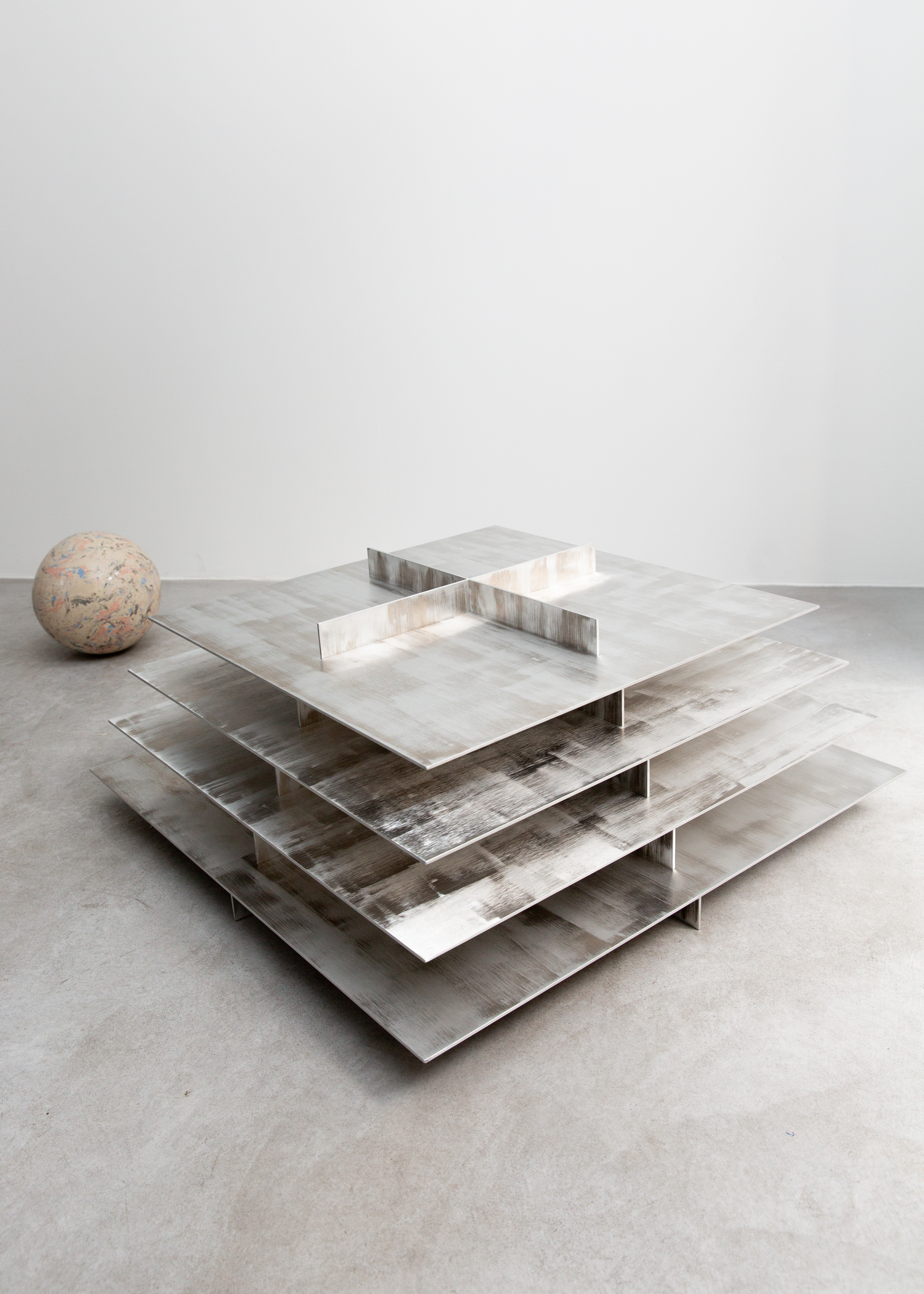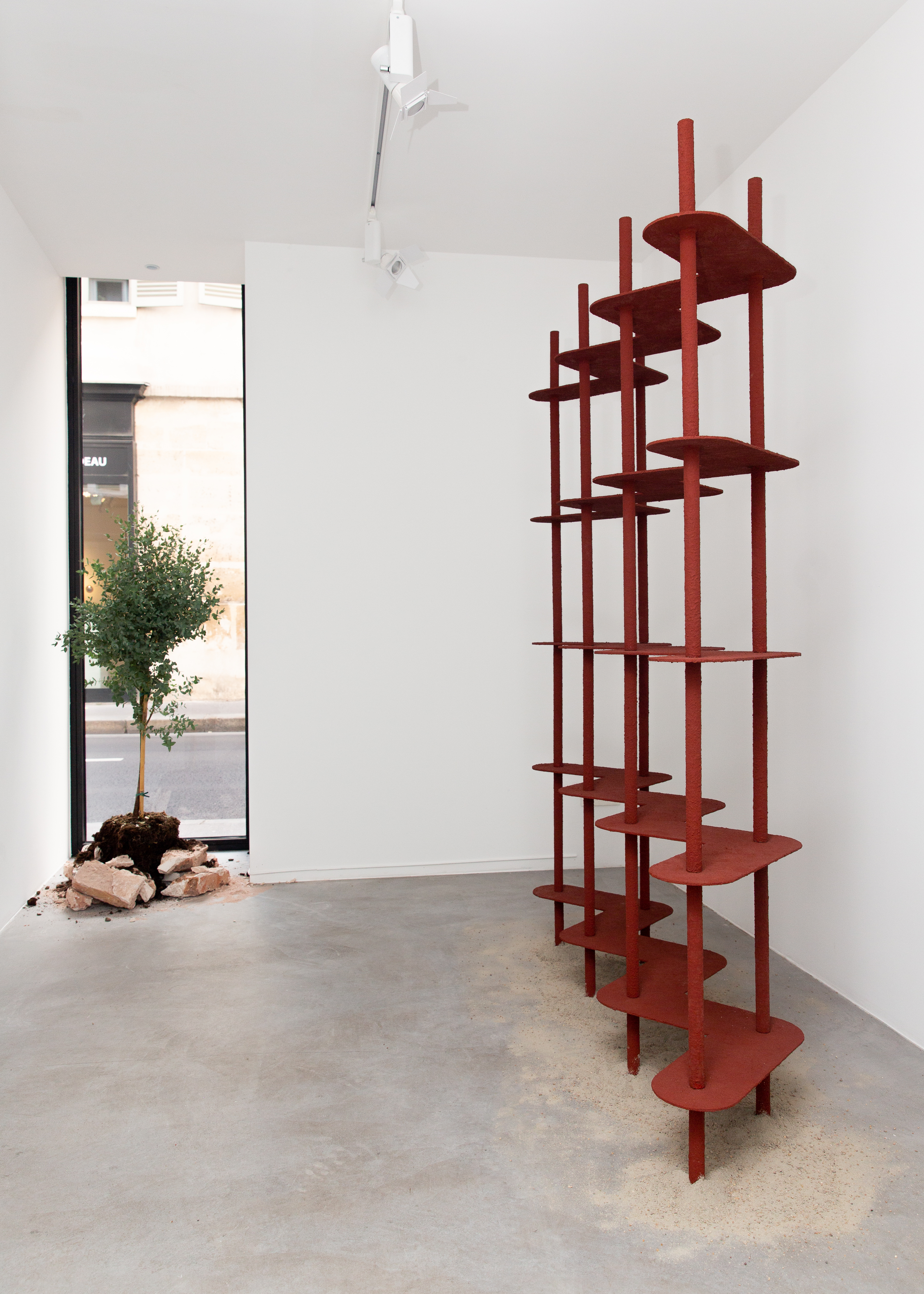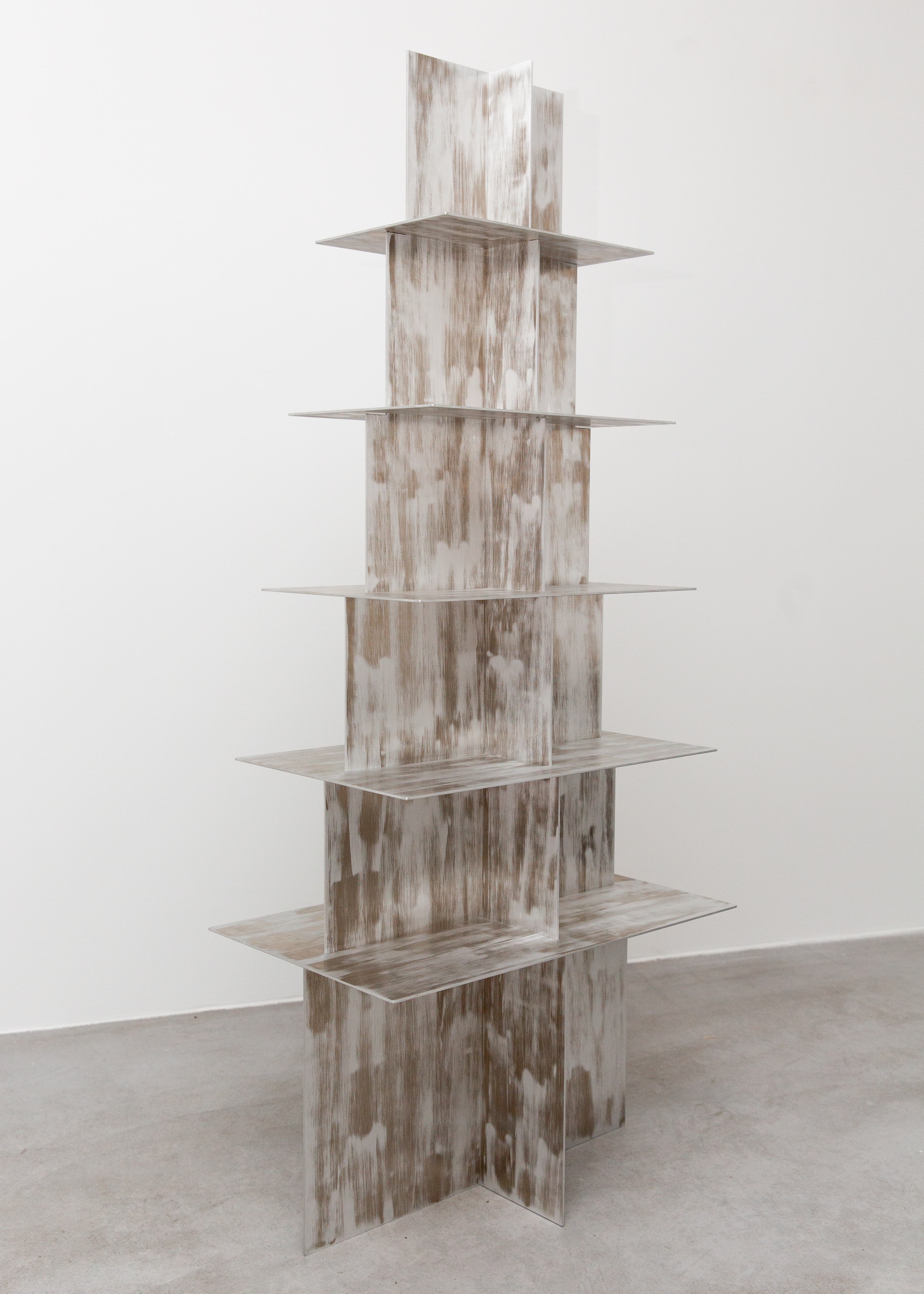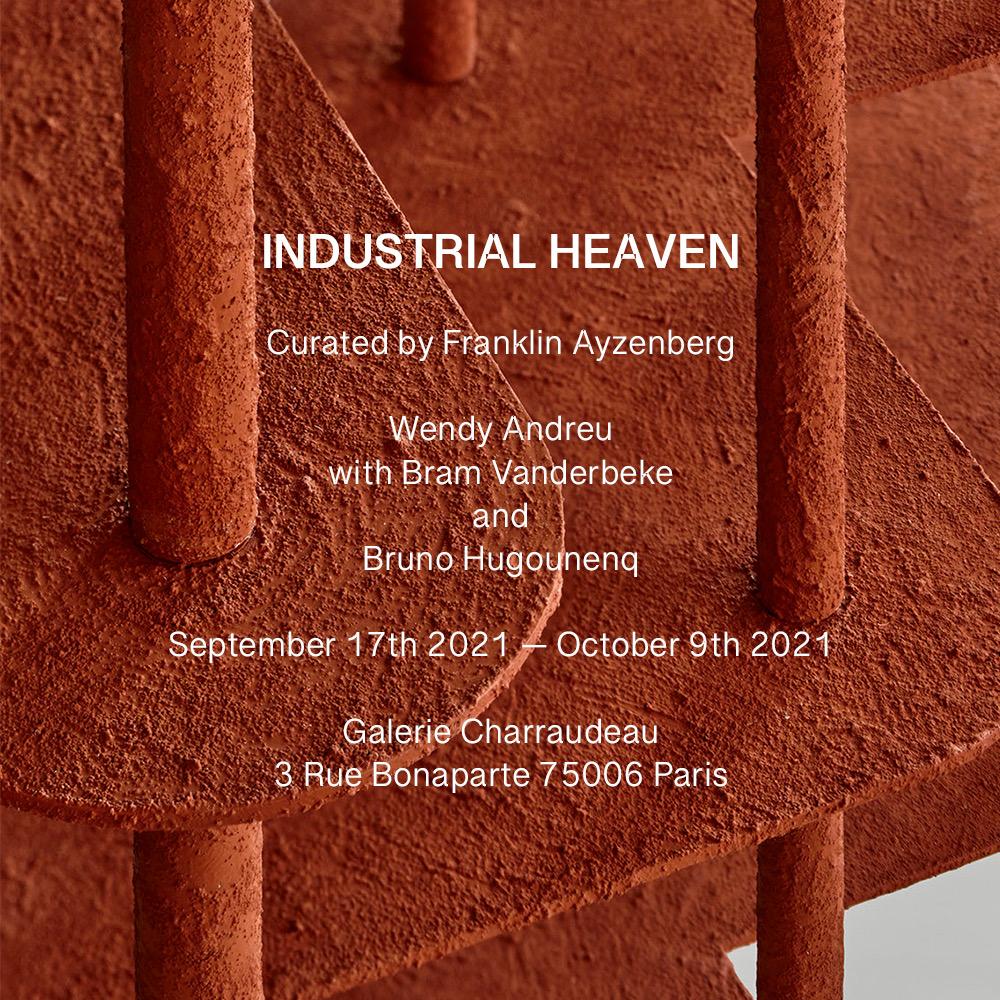 PHOTO-2021-09-15-18-49-23
INDUSTRIAL HEAVEN
17 SEPTEMBER – 01 DECEMBER 2021
Wendy Andreu, Bram Vanderbeke, Bruno Hugounenq
Curated by Franklin Ayzenberg
In his book, Wabi-Sabi: Further Thoughts, Leonard Koren wrote, "The beauty of Wabi-Sabi involves perceiving something extraordinary in something that might otherwise be regarded as quite ordinary, undistinguished, or barely there."
With this philosophy in mind, Franklin Ayzenberg conceived the exhibition "Industrial Heaven". By inviting three artists who utilize unusual mediums to create functional and decorative sculptures, Ayzenberg produces an environment that allows the visitor to discover the improbable beauty of industrial materials.
For "Industrial Heaven", Wendy Andreu, a Parisian artist, and trained metal craftswoman, provides two aluminum pyramids (made in collaboration with artist Bram Vanderbeke), along with a pigmented concrete shelf, resulting in a triumph of both thoughtful design and functionality.
Bruno Hugounenq is an Arles-based artist who has mastered the Renaissance technique of faux- marble, commonly known as scagliola. Hugounenq uses plaster, natural pigment, and bone glue to create functional sculptures and arresting decorative objects. His work offers smooth spheres, organic shapes, color, and reflection – juxtaposing but complimenting the hard, aluminum edges and textural cement in Andreu's work.
Ayzenberg has seamlessly combined Andreu's and Hugounenq's sculptures to create an original gathering space, where Andreu's aluminum pyramids act as a home for Hugounenq's scagliola spheres. Andreu's metalwork hugs a small pile of genuine concrete mix in the center of the gallery. Reminiscent of the beach rocks and Roman marble that can be found near the river delta in the Camargue, a natural reserve south of Hugounenq's Arles home, his stone seating area is situated directly on the mass of concrete.
Andreu's cement shelf has been deliberately positioned in the smaller room of the gallery to act as a library within the exhibition space. Koren's book, Wabi-Sabi: Further Thoughts, sits patiently on Andreu's shelf, emphasizing the unexpected beauty created when industrial materials like aluminum, plaster, and cement are brought together to produce an imaginative, functional space for living.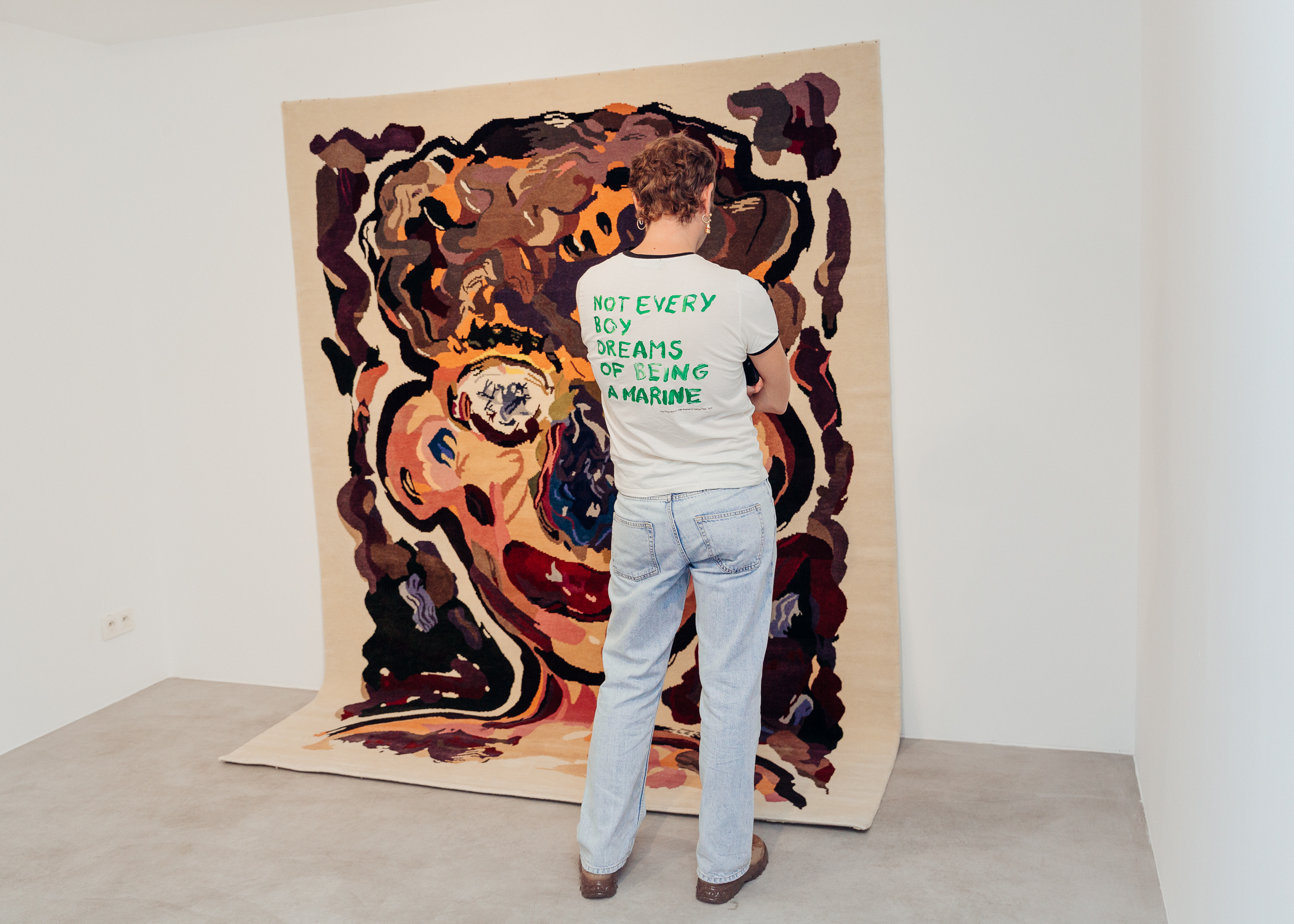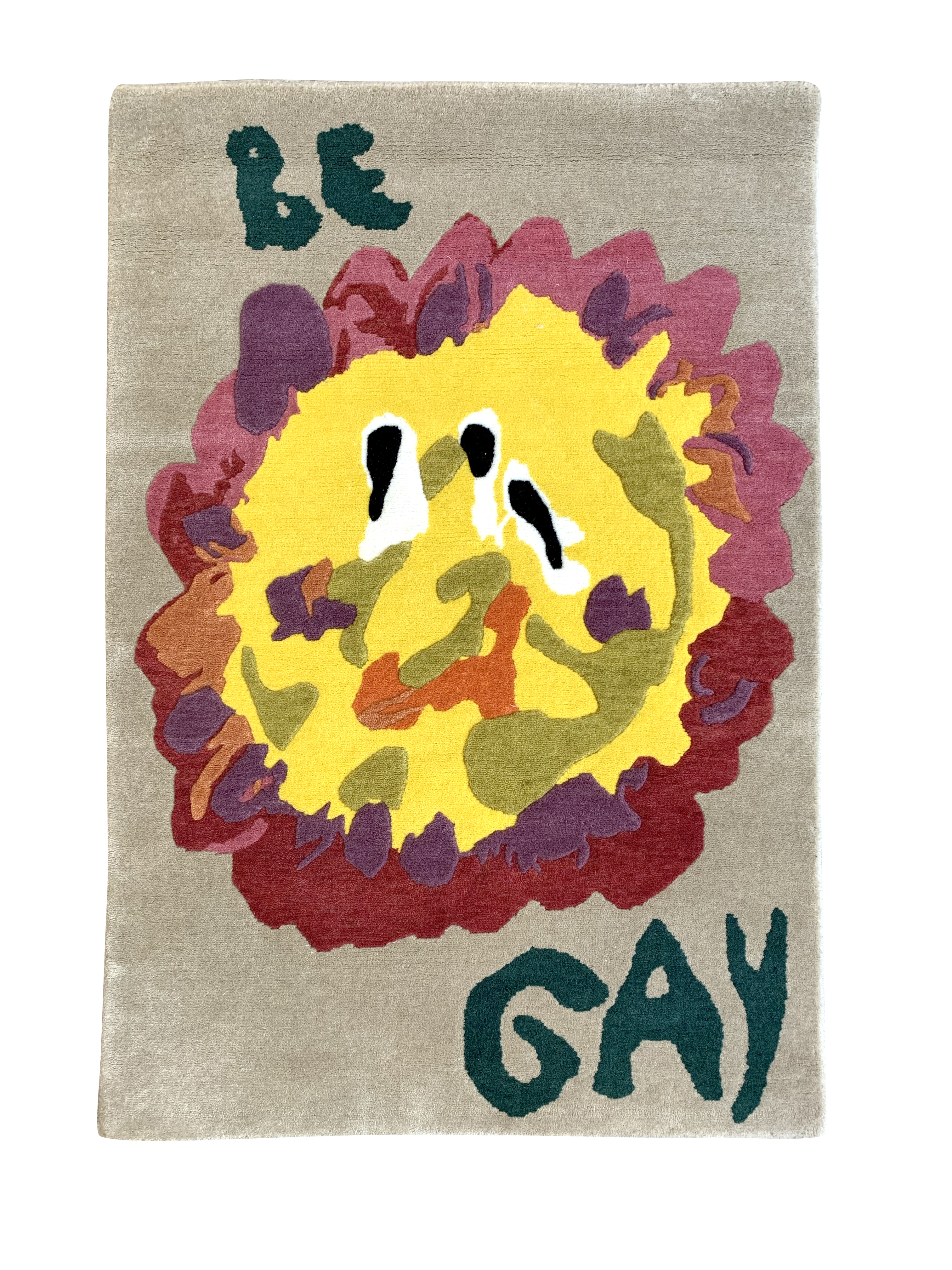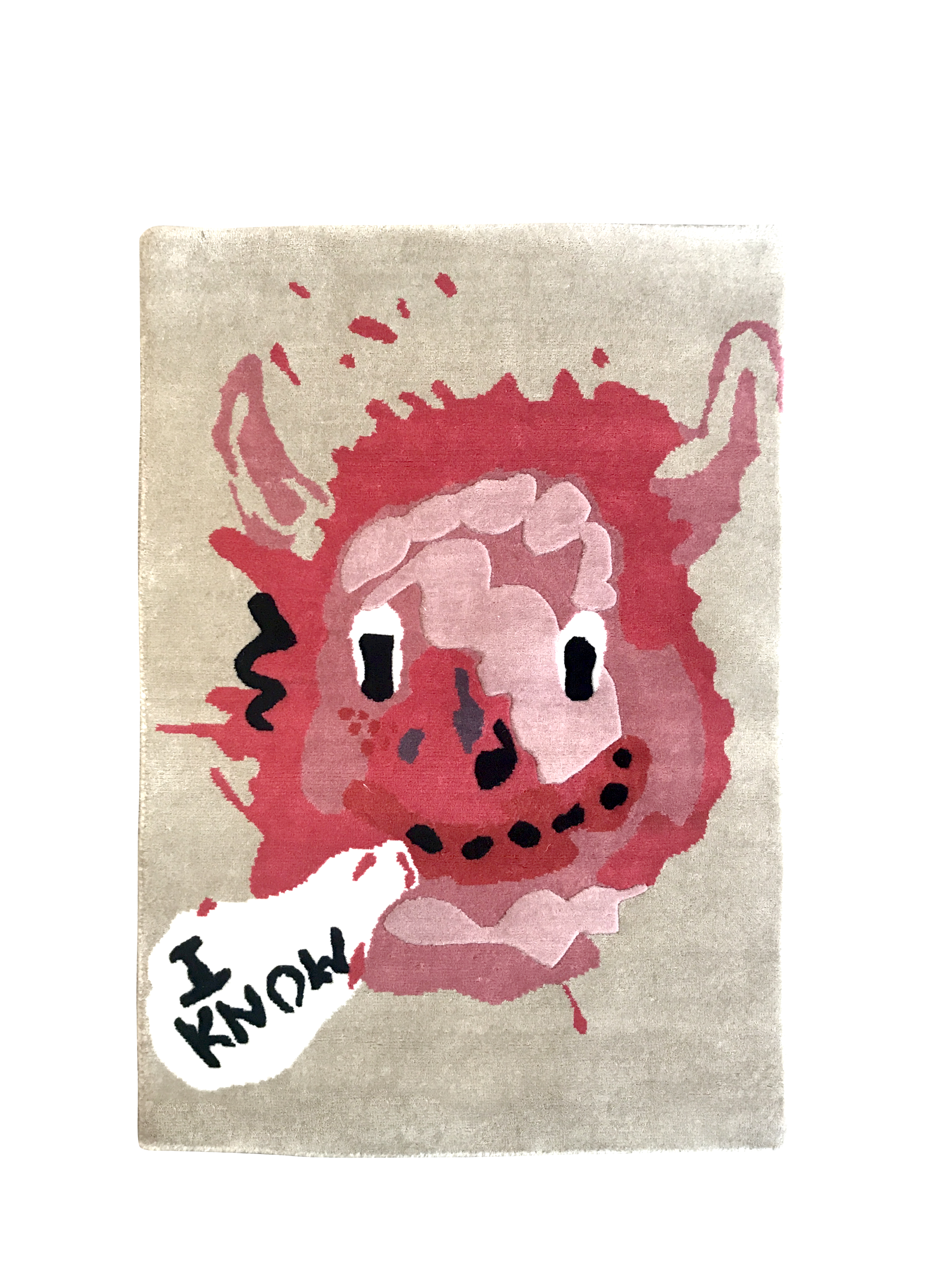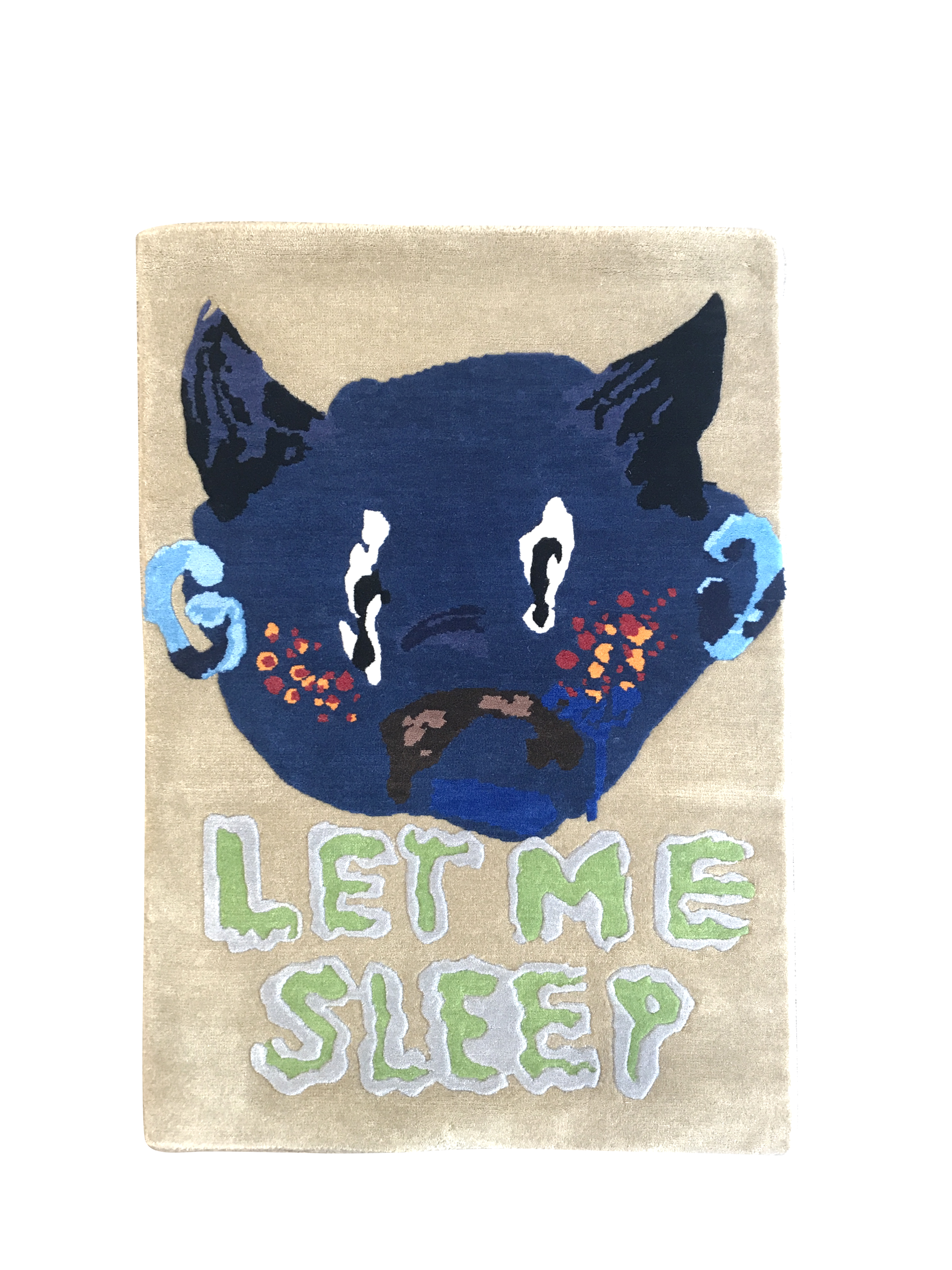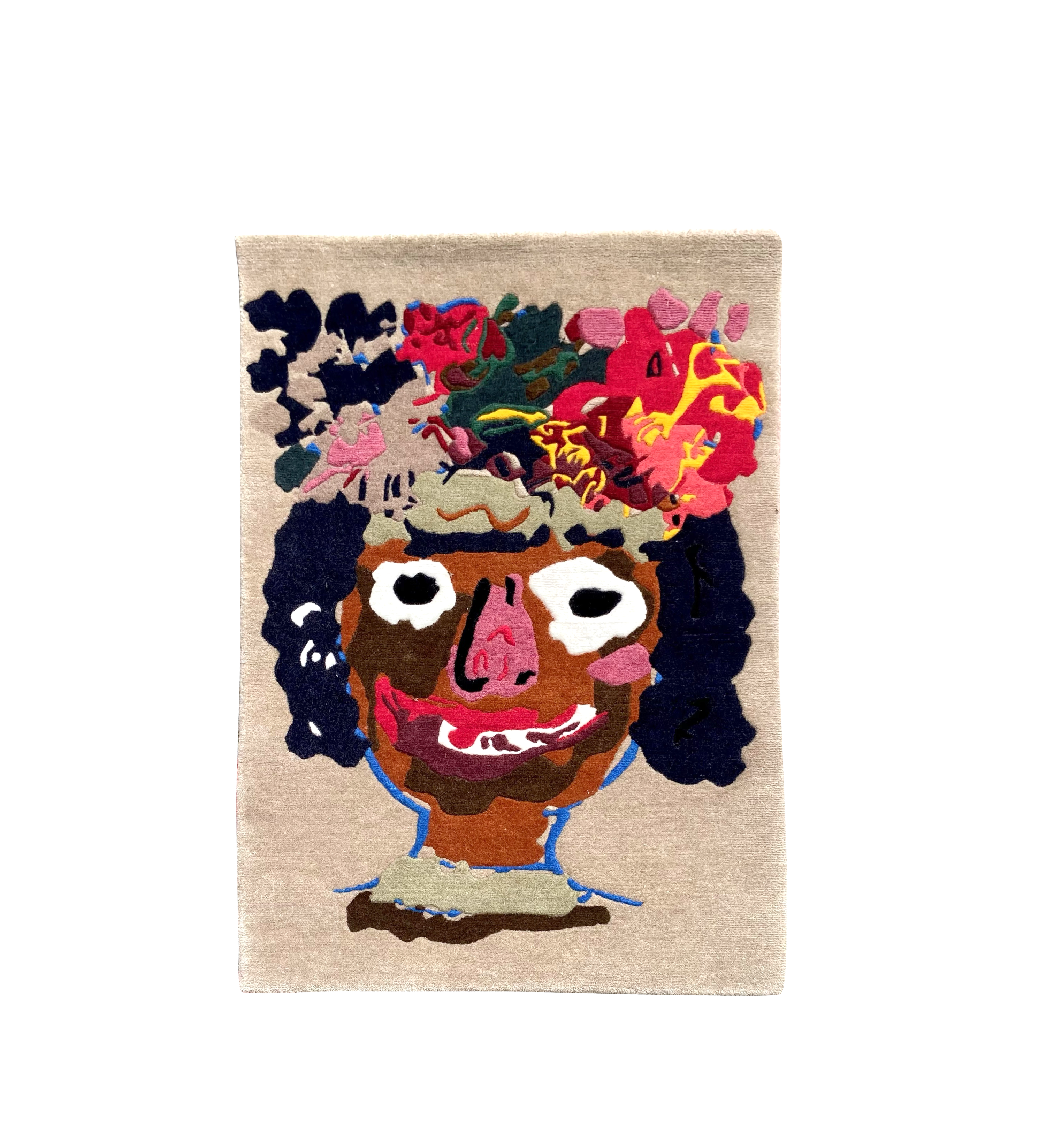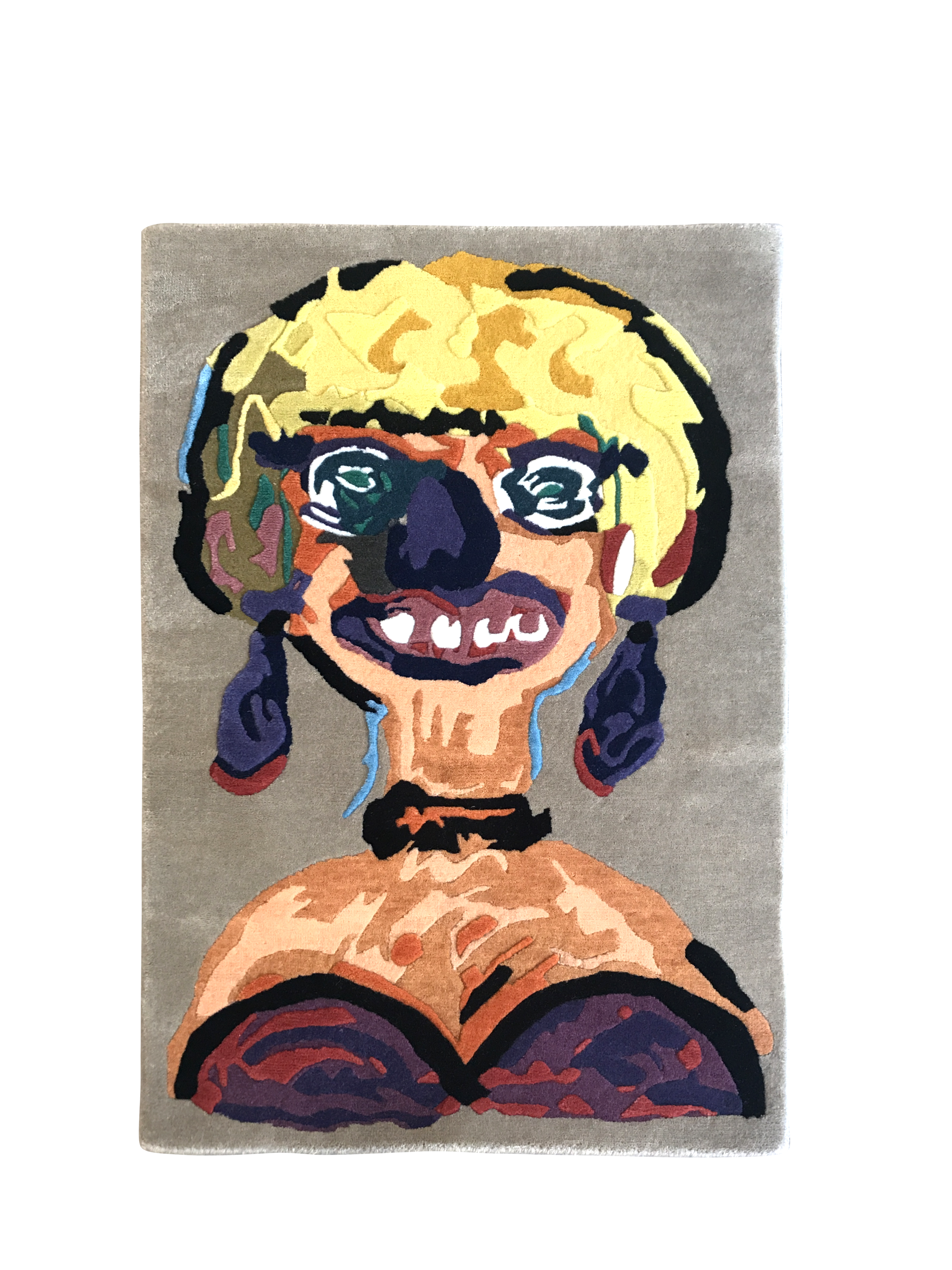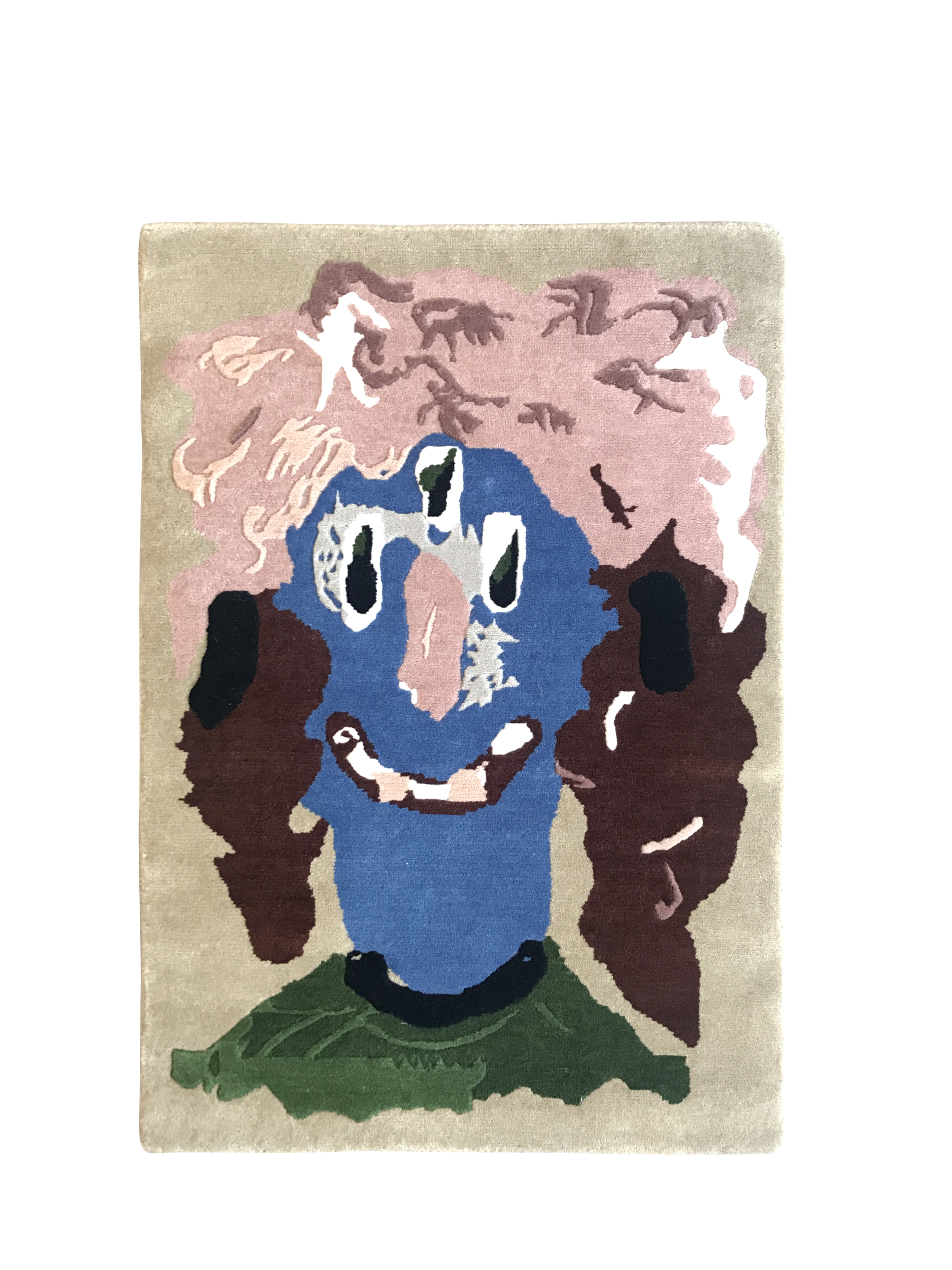 TAPESTRY3_Plan de travail 1
PEPO MORENO X MAISON S: CATIFES MARIQUES
4 SEPTEMBER – 14 SEPTEMBER 2021
What is the missing link between queer culture and the design world? In his second solo show at Galerie Charraudeau "CATIFES MARIQUES ( QUEER RUGS )", Pepo Moreno offers a very personal response to this issue: ten rugs, unique designer pieces, inspired by his first exhibition, Dimoni, and hand-made produced by Maison S.
Pepo Moreno's art brut iconography of demons meets the craftsmanship and the elegant design of Sibylle de Tavernost's team; as a result, through these textiles drawings which enfold the gallery space, the visitor is thrown into Pepo's inner world, where he can address his worst fears, and best fantasies.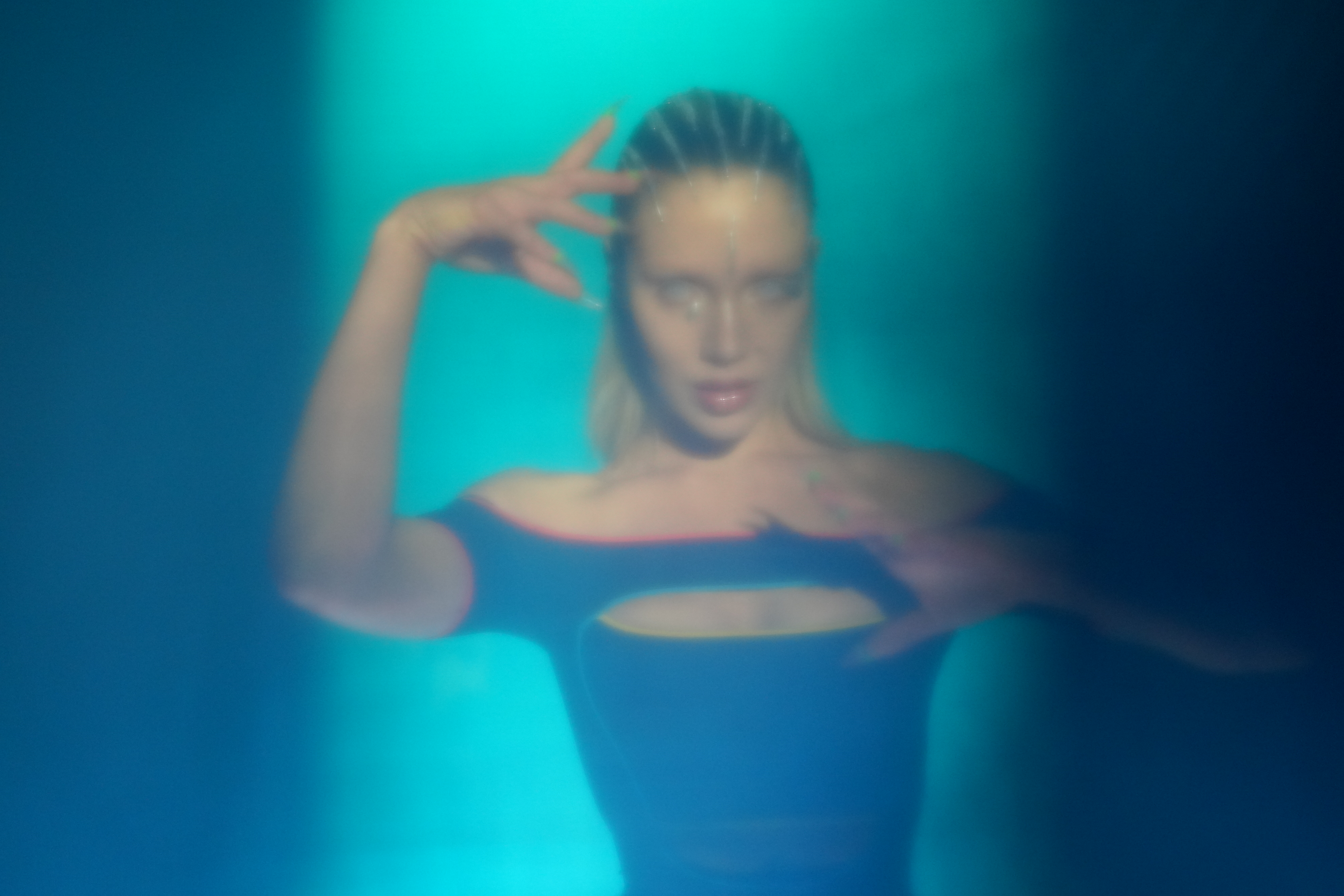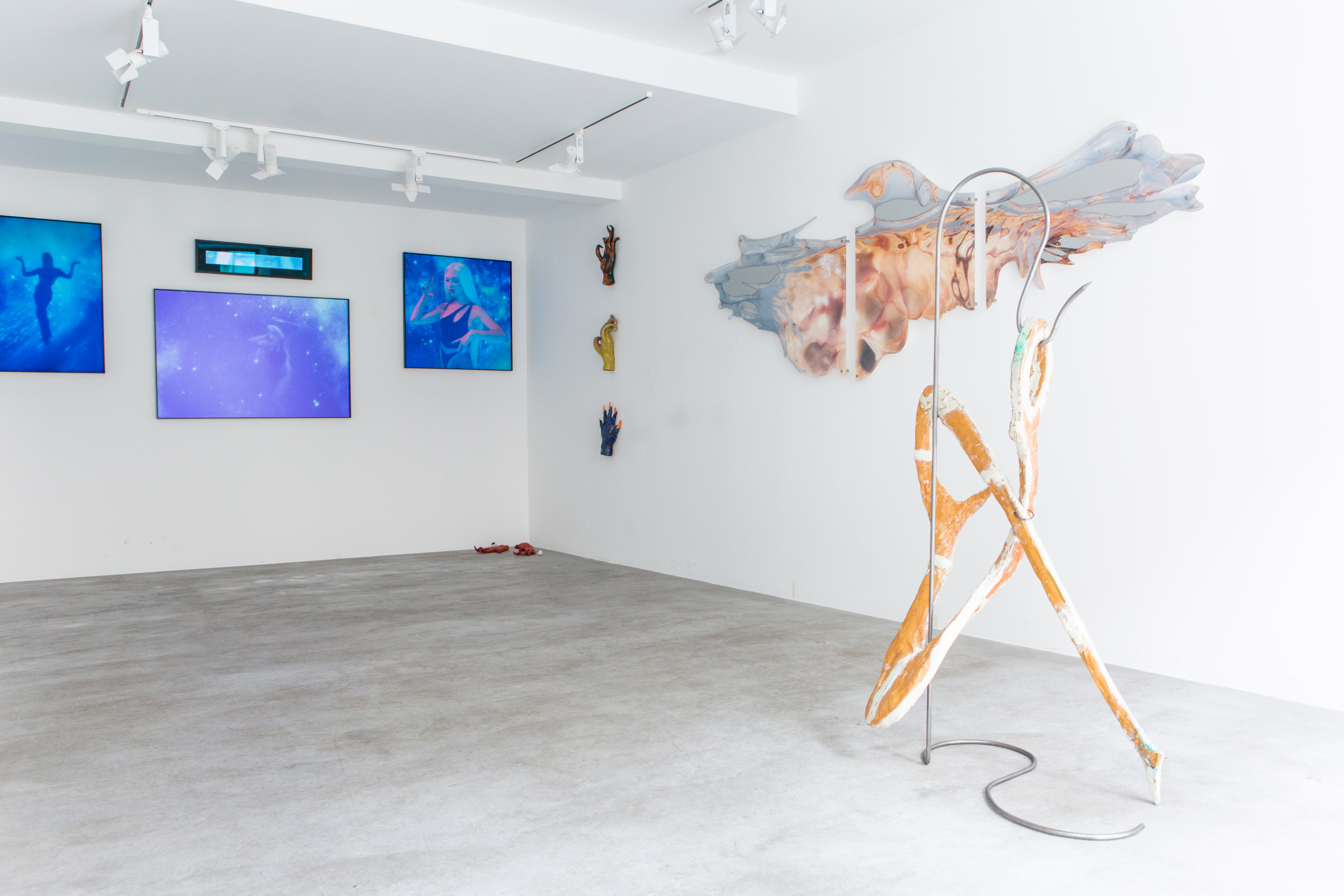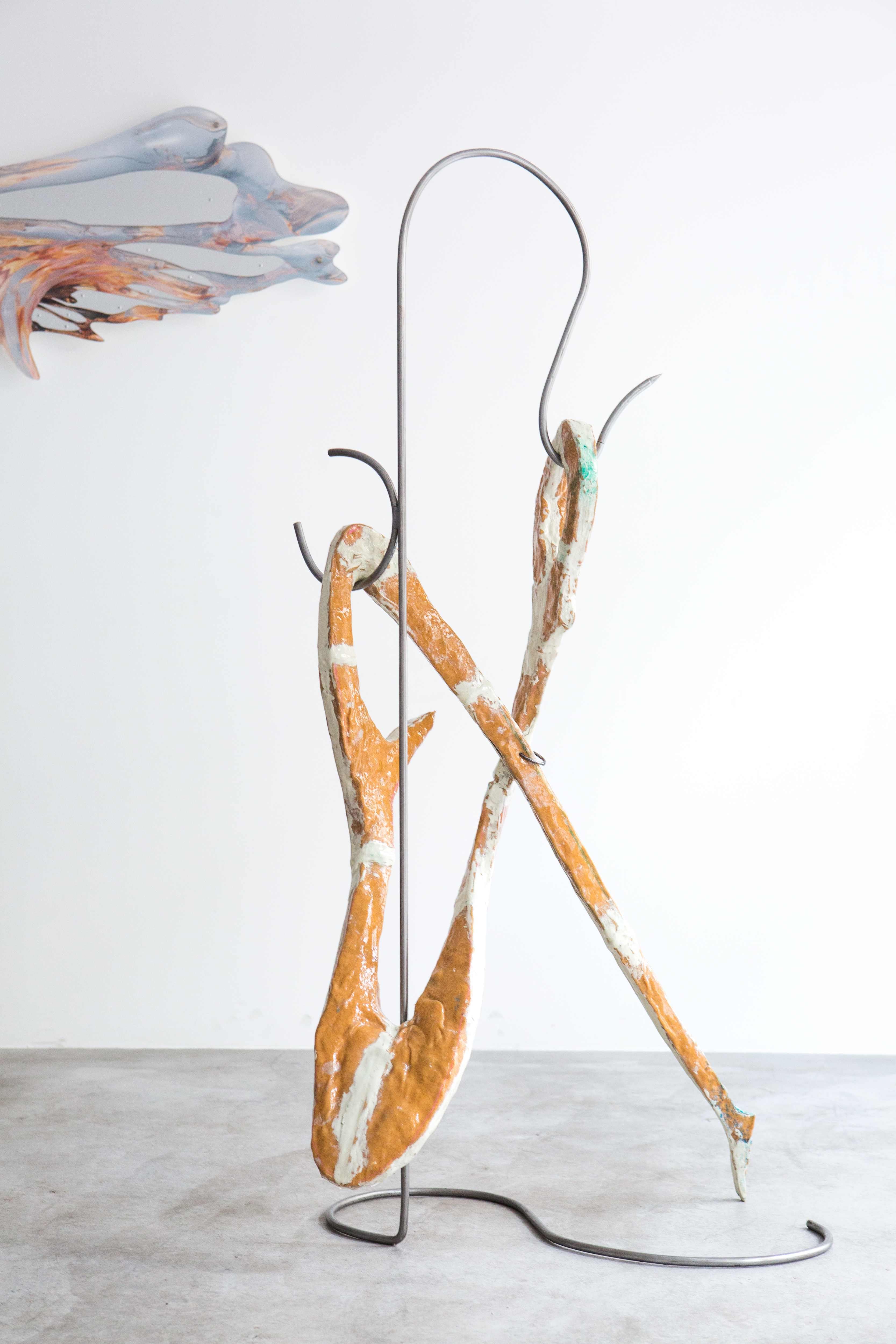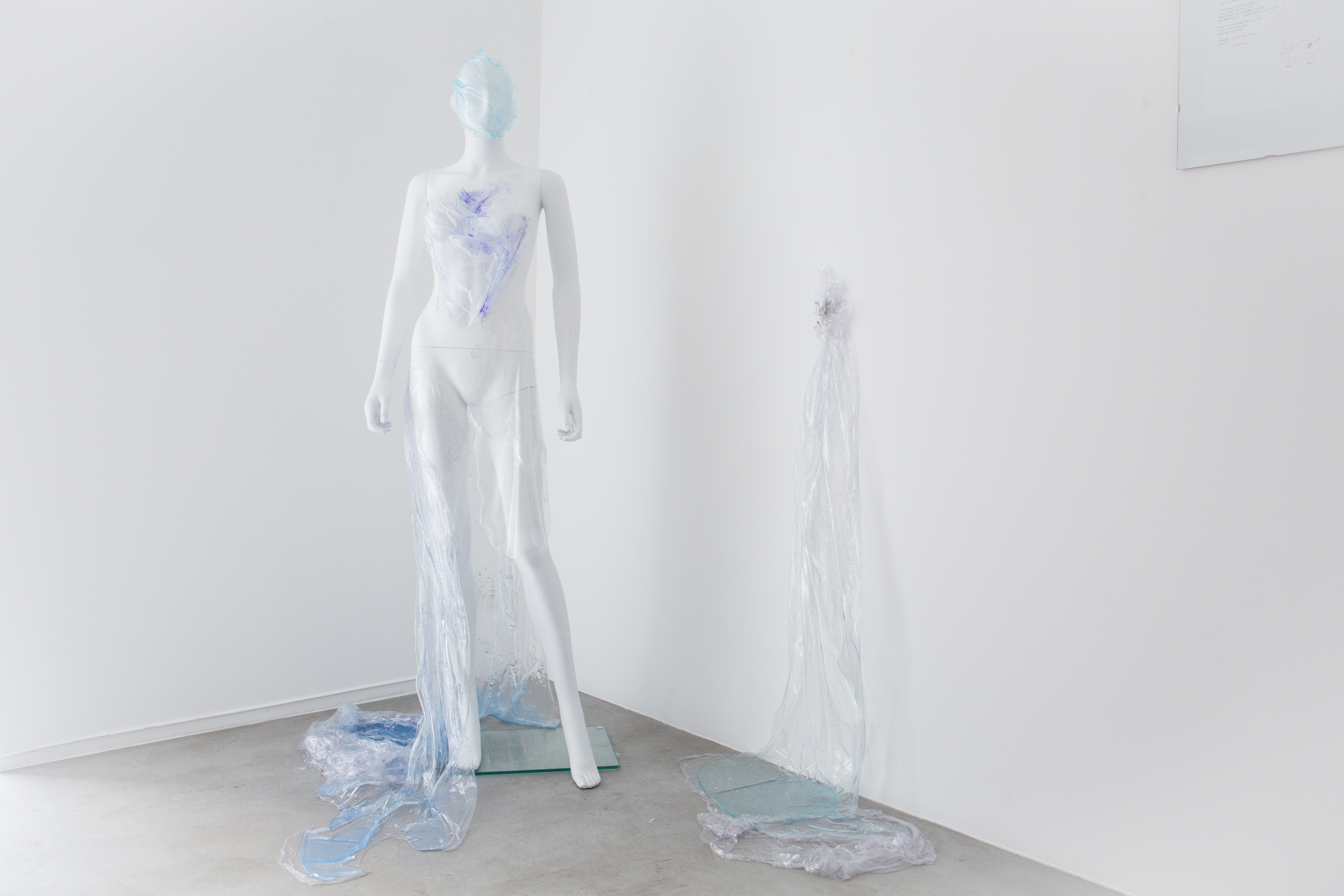 SAD SUMMER DAZE
25 JUIN – 20 JUILLET 2021
Sam Quealy and a group of invited artists come together with a new perspective to reflect upon the connections and ruptures between the eternal sunshine and the fleeting poetry of life, between the physical sunburn and the bittersweet heartache. On this occasion, Sam Quealy will present an improvised live performance along with Snake Ninja on a new version of the song "sad summer daze" made especially for the opening.
Among the invited artists that will take part in the event, we are delighted to present Marlon Magnee, Ramo, Claudia Maté, Salomé Chatriot, Samuel Fasse, Louie Banks, Axel Besson, Vanille Verloës, Veronika Baron, Luka Spaziani-Booth, Innokentiy Makarov and Bruce Costa.
Digital materialization and materialization of digital is the main fil rouge that crosses this multiplicity of artworks, which differ in media and materials. Despite the artistic expression variety, the artists and their creations interact with each other in the gallery space, inviting the visitor to discover the subtle connection that links them.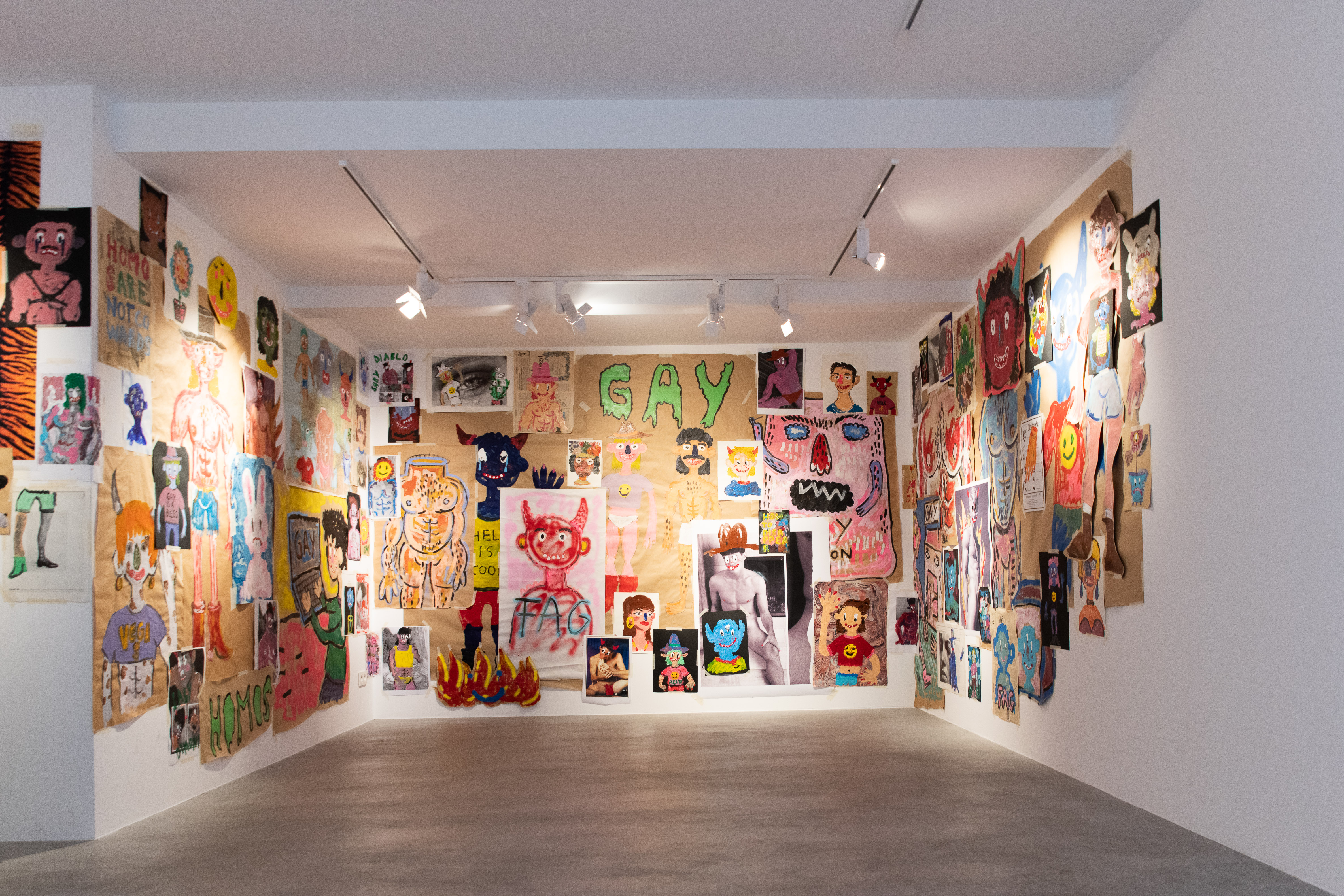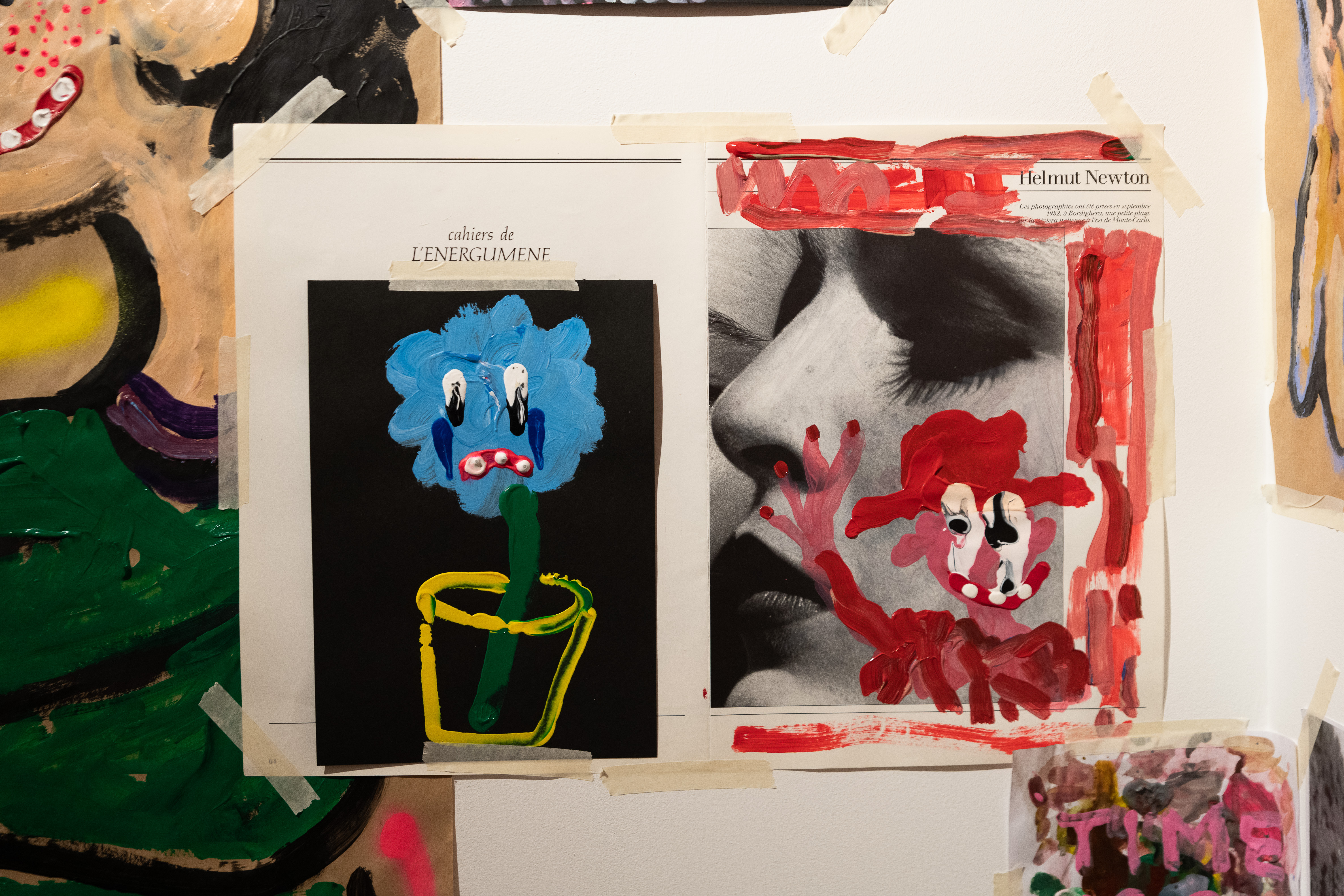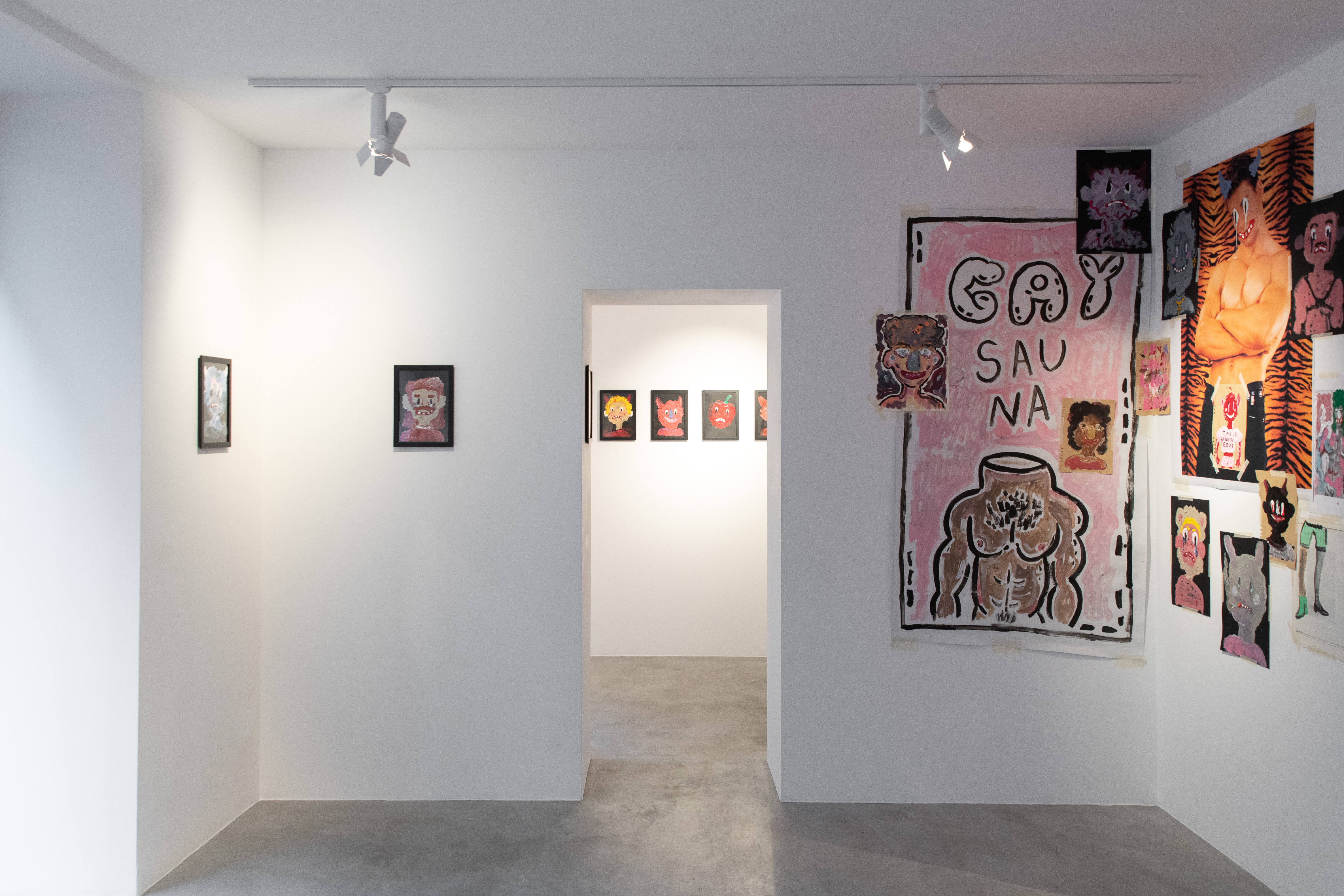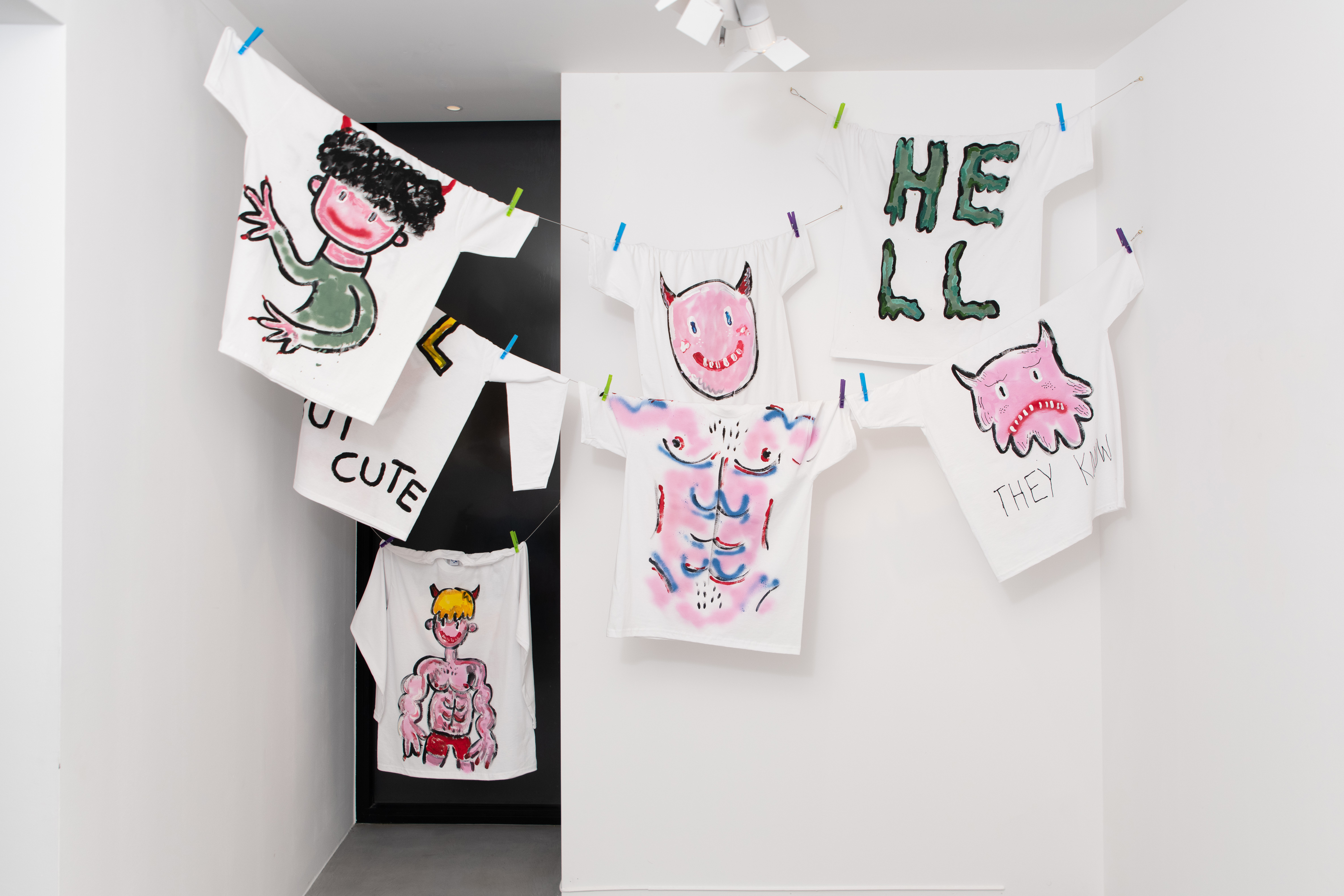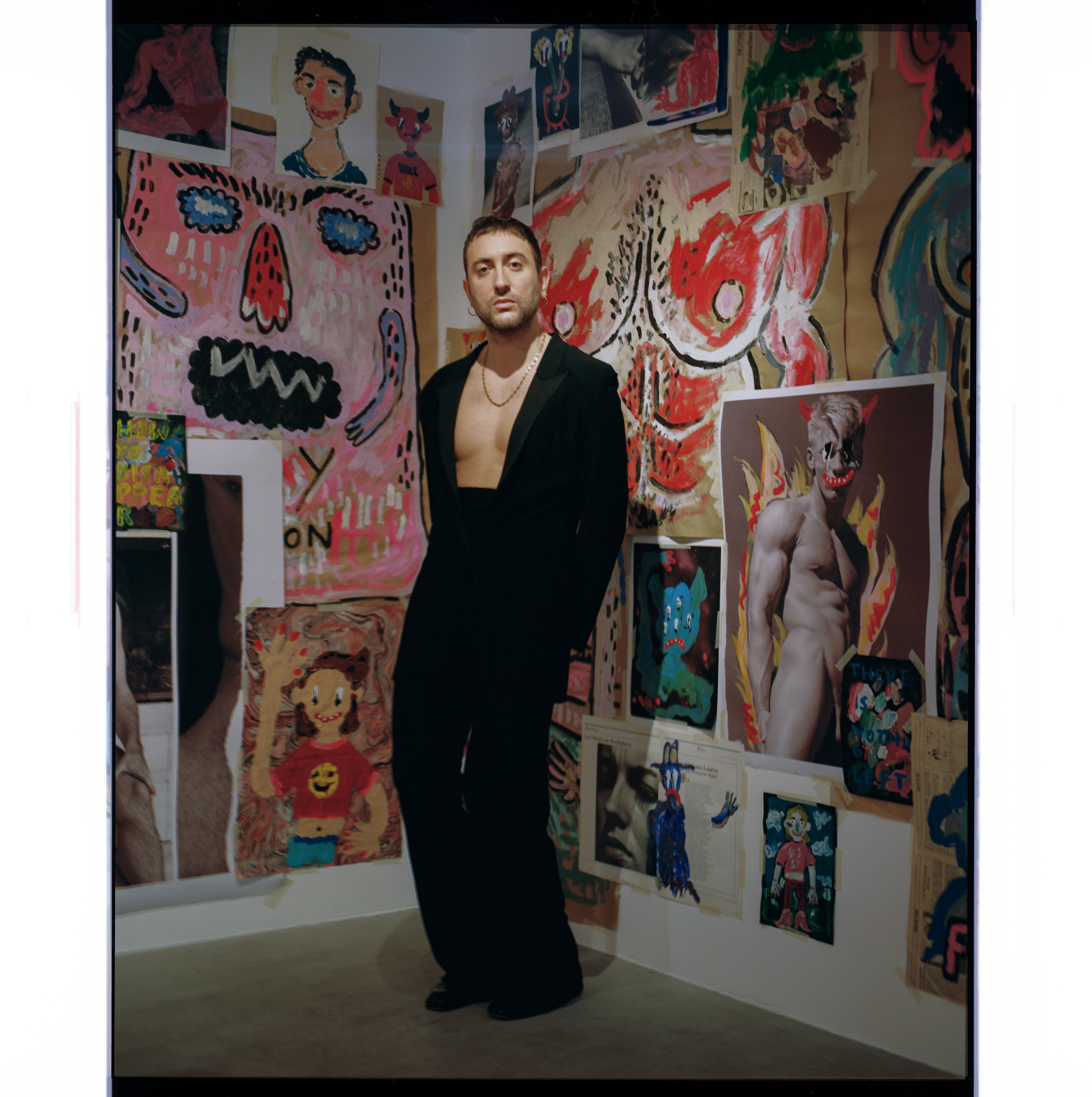 Queer art history has mixed cross-cultural roots from the death penalty abolishment in the UK in 1861, the Stonewall Riots of 1969 in the US or anthological Margaret Thatcher's Section 28 until the real-time LGBTQ establishment, exploring relationships between sexualities and gender identities in the new era of anthropology. Over the last decades, art historians have examined the visual codes of Andy Warhol, Jasper Johns, Francis Bacon, David Hockney, Robert Mapplethorpe or Catherine Opie to manifest queerness. The genealogy of queer art explores the expanse of cultural practices of non-normative sexualities as a marginalized subjectivity.
Pepo Moreno (born in 1985, Tortosa, Spain) creates roughly an art brut iconography of demons, a self-identification inner disorder or a magnitude of dissonance between the good the bad. An early 1970s gay liberation slogan proclaims «I am your worst fear, I am your best fantasy», offering new culture clash models rather a simple inventory of sexual practices. It gives an epistemological implication to the space between the fear and the fantasy.
Overpainting porn magazines posters, Pepo Moreno's referencing the criminalization and censorship of homoerotic desire as well as its grotesque persistence towards such stipulations. In some cases, he imposes a canvas with a devil portrait, the male figure with a deranged, half-childish, half-monstrous face over the poster figure genitals. In this connotation, Francis Bacon and Christopher Wood have been already inspired by wrestlers photographs to hint the queer intimacy, yet, Pepo Moreno's straight canonizing the homoerotic ambiguity in a naive, awkward way.
Devil's catharsis metabolizes the self-identification, gender dysphoria as well as cisgender inner issues. The title of the exhibition comes from Catalonian dimoni, emphasizing artist's origins. Previously a fashion and beauty business insider, he used to live in «poor but sexy Berlin » where he gained the firsthand experience on how broad the spectrum of queerness could really be.
The biggest part of Pepo Moreno's Dimoni series has been done during the lockdown and self-isolation period.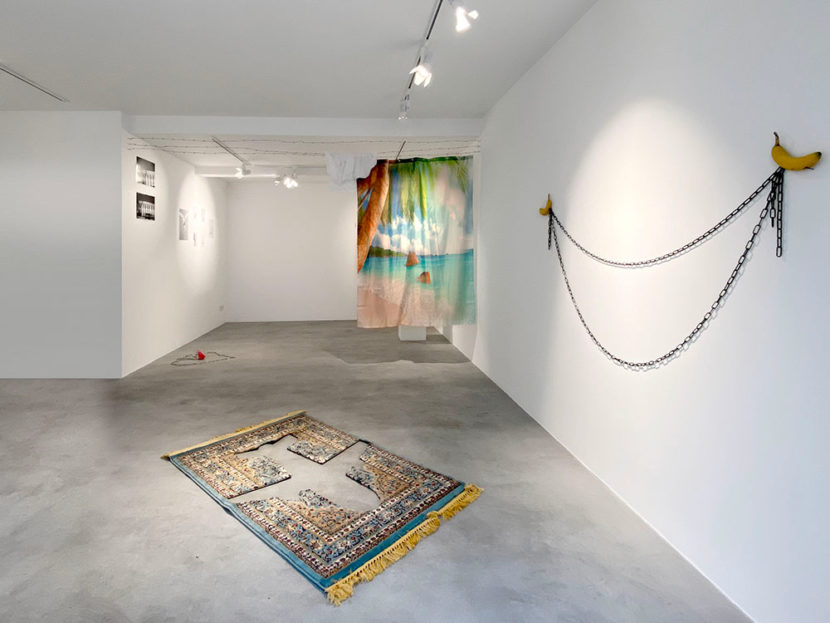 BON VOYAGE
19 OCTOBRE 2020 – 10 NOVEMBRE 2020
Group show by Eastern-European female artists
AFFF COLLECTIVE  APO BROCHE  EKATERINA BURLYGA  OLYA KROYTOR  KATYA ISAEVA  KETA GAVASHELI  JULIA TATARCHENKO
As the title proposes, the exhibition Bon Voyage focuses on the current situation regarding the impossibility of travelling. Metaphorically the artworks are serving a substitute of a personal meeting, they create a dialogue and a possibility to be in touch with artists of different regions and origins – all female, from the so-called Eastern Europe block.
One of the functions of art is to deliver a message, especially in the most difficult (and interesting) times. The works on show are by female artists from Russia, Georgia and Ukraine and deal with the idea of travelling and exploring new horizons, sometimes without leaving one spot and going inside oneself instead of outside.
So, Olya Kroytor's work The Fulcrum is a performance where the artist is not moving from a high post for the dura- tion of two hours. The work is a symbolic but at the same time physical attempt to find the support in reality, where two basic values are changing; a controversial merging of the feeling of flight and fear of fall results in both personal greatness and total solitude. Limitation and physical borders are guiding us through the exhibition reflecting the circumstances that we are in.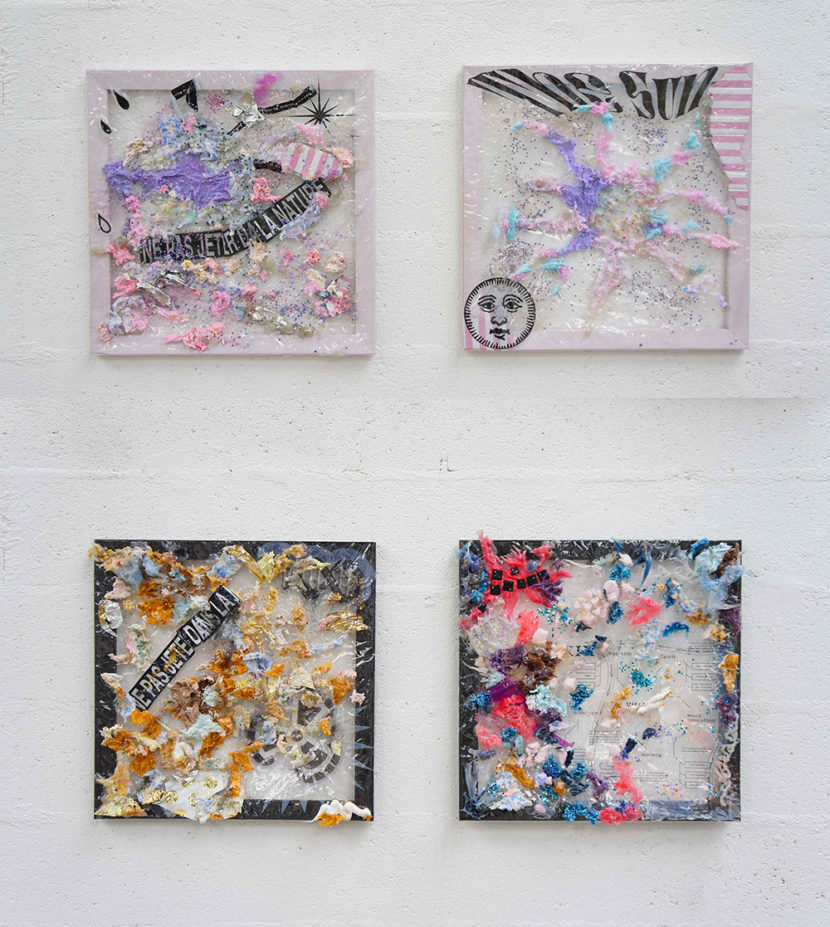 SO LONG THE PATH
10 SEPTEMBRE 2020 – 23 SEPTEMBRE 2020
Katya Quel Elizarova
So long the path I walk
Among the hills and rocks,
I leave no trace for wolves,
Bridge will burn, ship will sink.
No mercy, no revenge
I just will run away.
I don't have time to wait,
Distance needs no response.
My face behind the hood
No one should see as cute.
The sun comes from above:
Path is passed, time to love.
∗∗∗
Katya works intensely to create her own fantasy and pseudo-scientific reality through installations, sculpture, painting and computer graphics. Her vision of the world is characterized by female empathy, deep sympathy for the planet and a focus on environmental issues.
She has the potential to become one of the new heroines of post-cyber feminism. Computer literate girls who, through the aesthetic of a plastic barbie house and elven princesses armed with swords, fight for the important role of sensual post-internet art.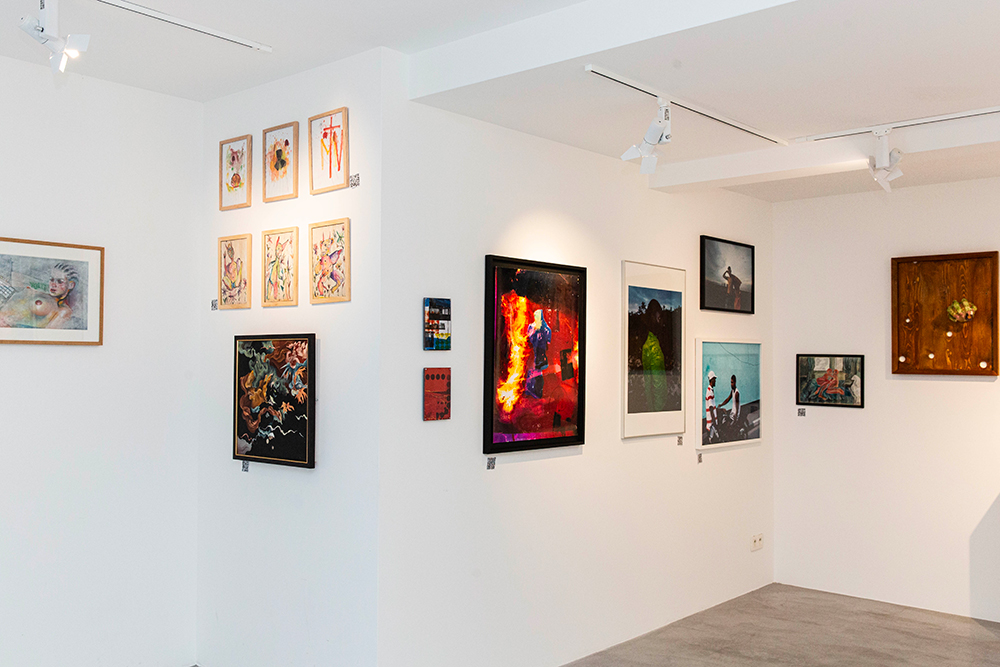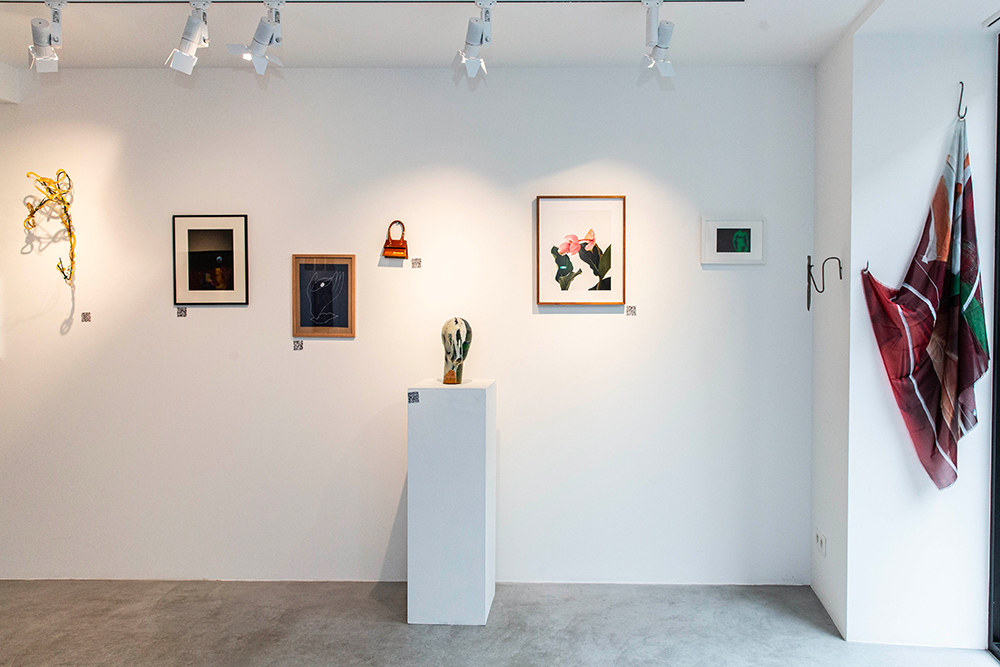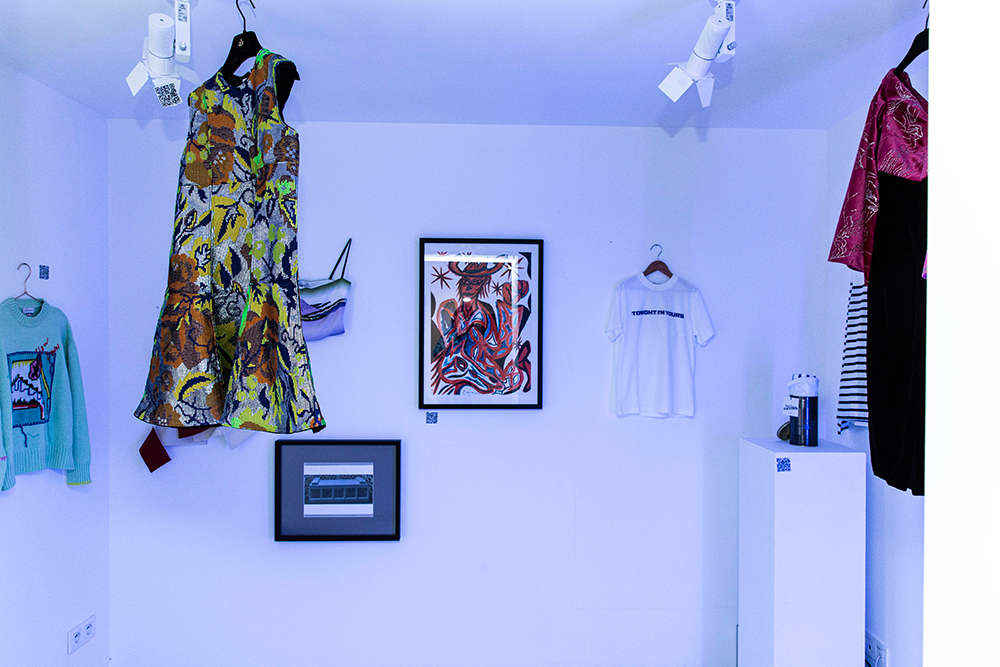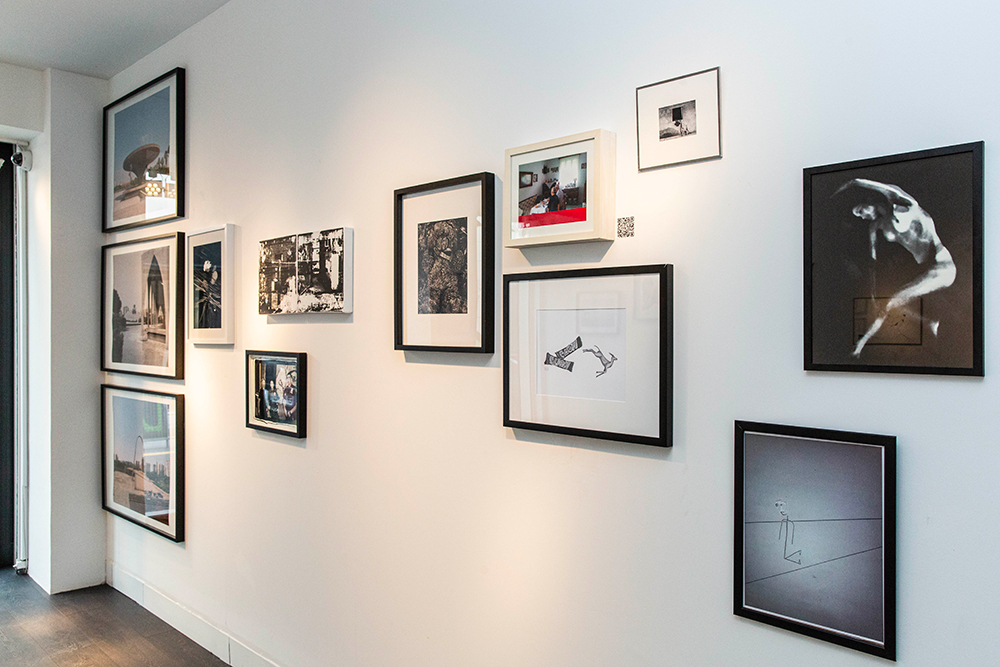 IT'S LEBANON'S ANARCHY THAT BOTHERS YOU
3 JUILLET 2020 – 31 JUILLET 2020
Emue par la crise économique et sociale actuellement traversée par le Liban, la créatrice de la marque Momma's Blues Hala Moawad organise l'exposition-vente caritative 'Tombola pour le Liban' au profit de l'association Beit El Baraka, qui aide les personnes âgées en situation précaire à Beyrouth et ses alentours.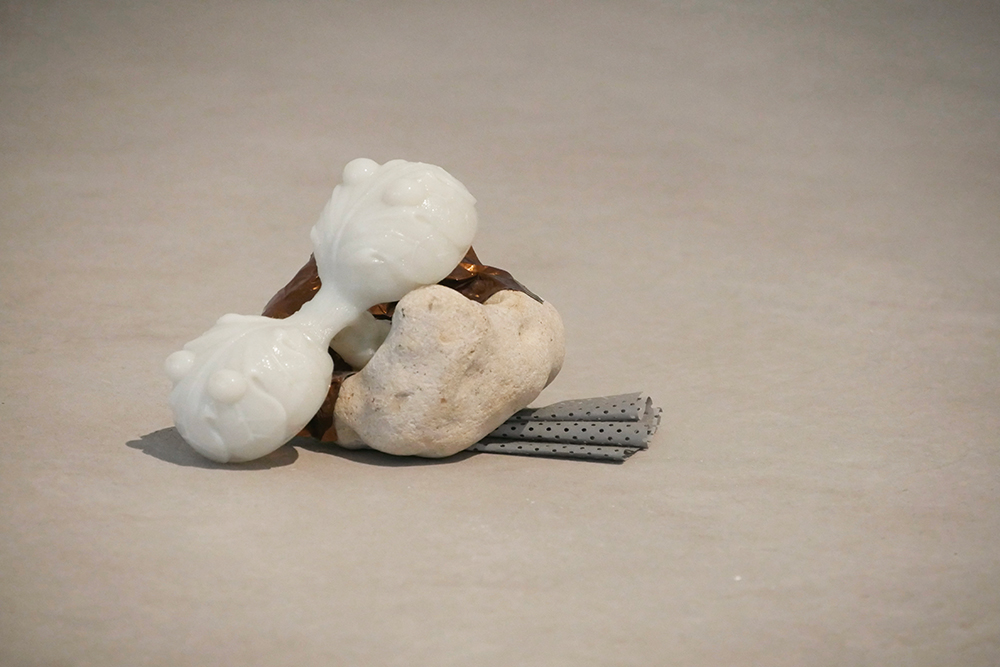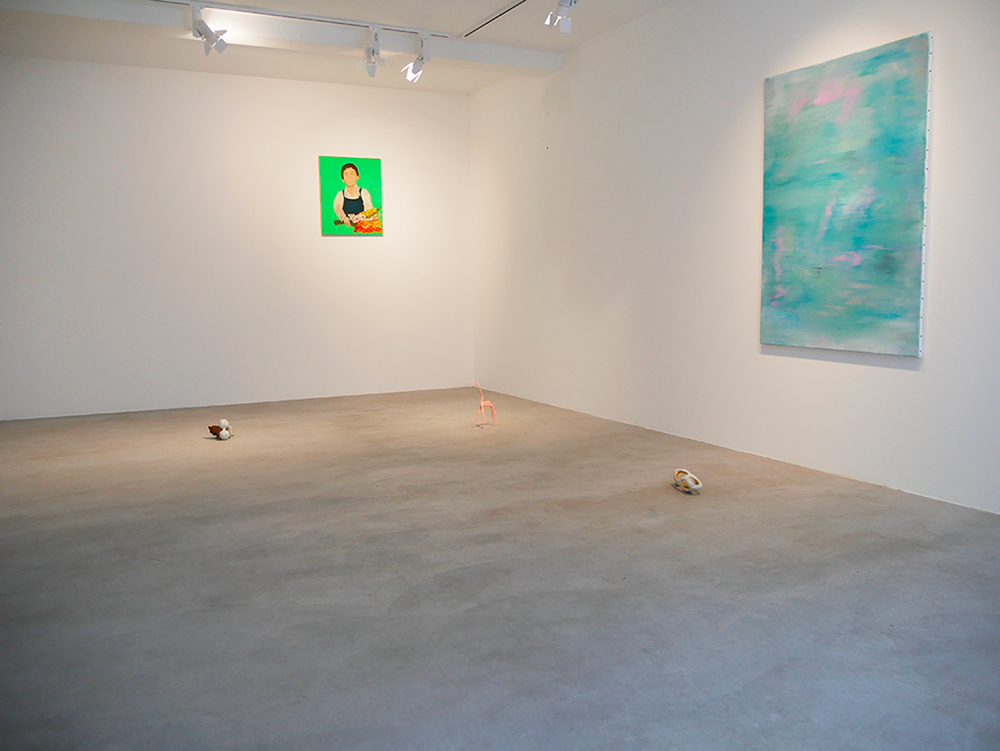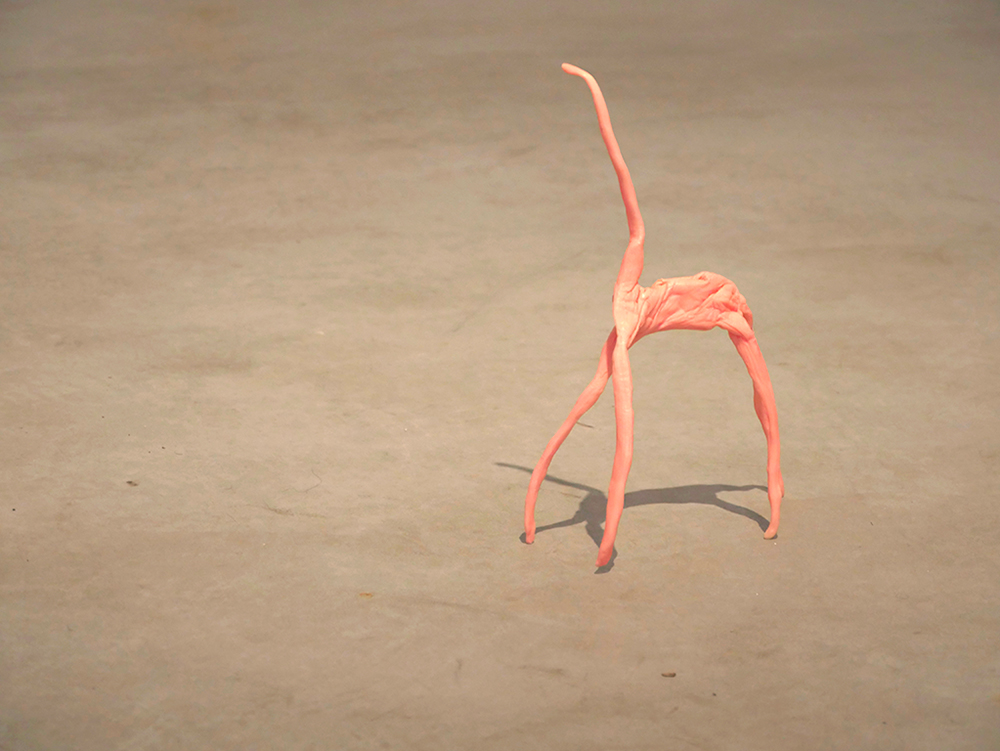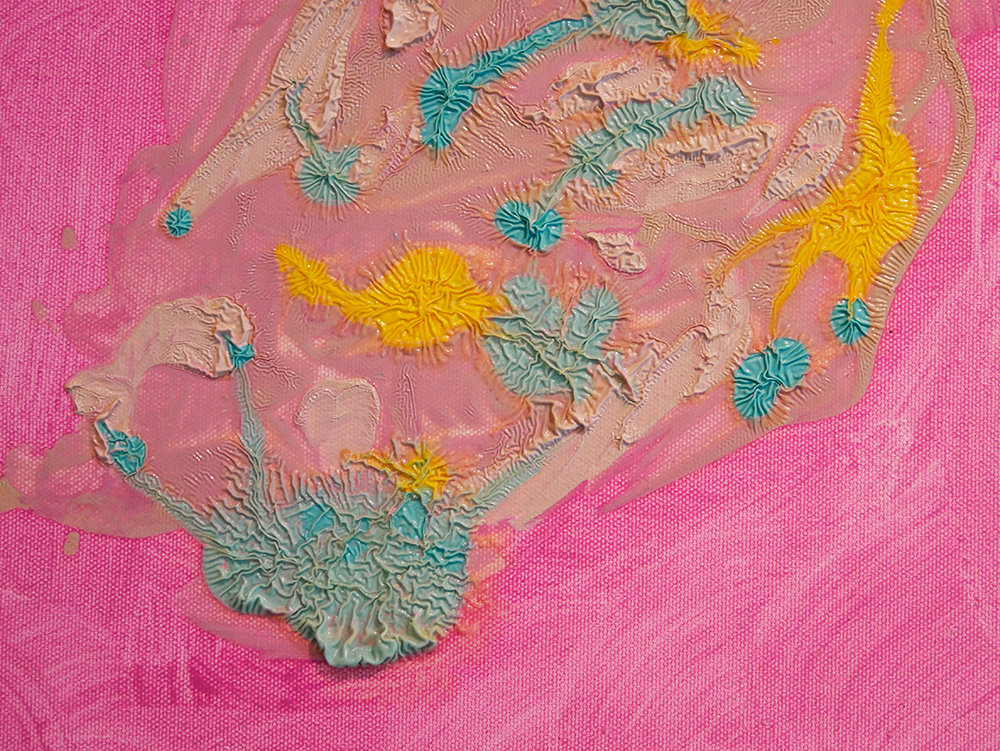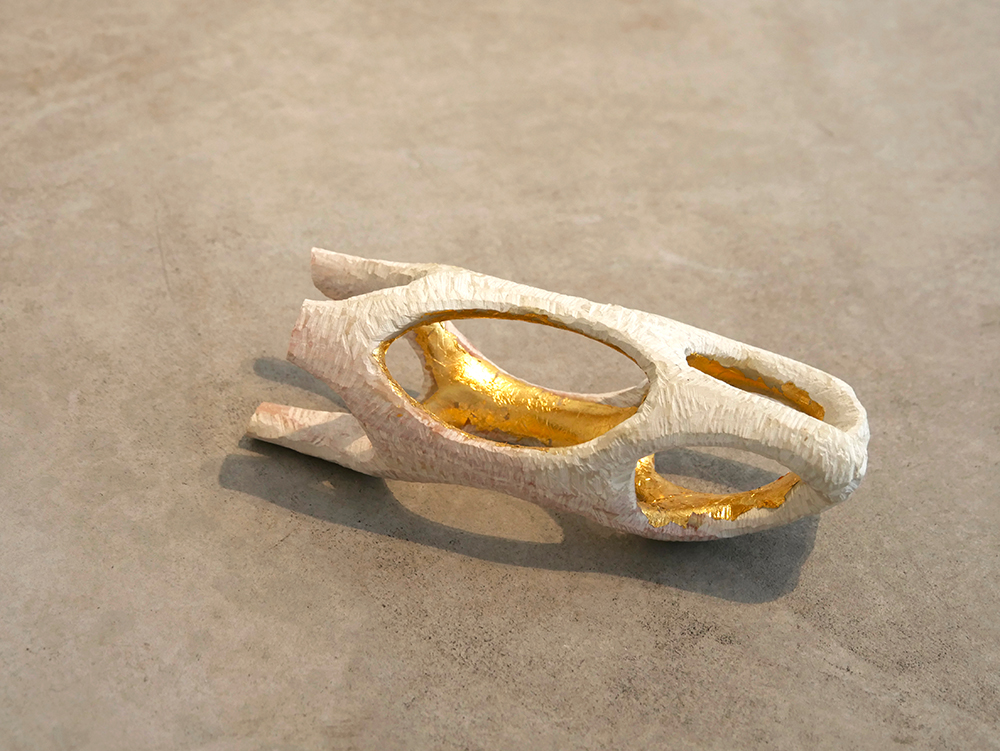 prise-de-vue-expo-ilya-skrapic-web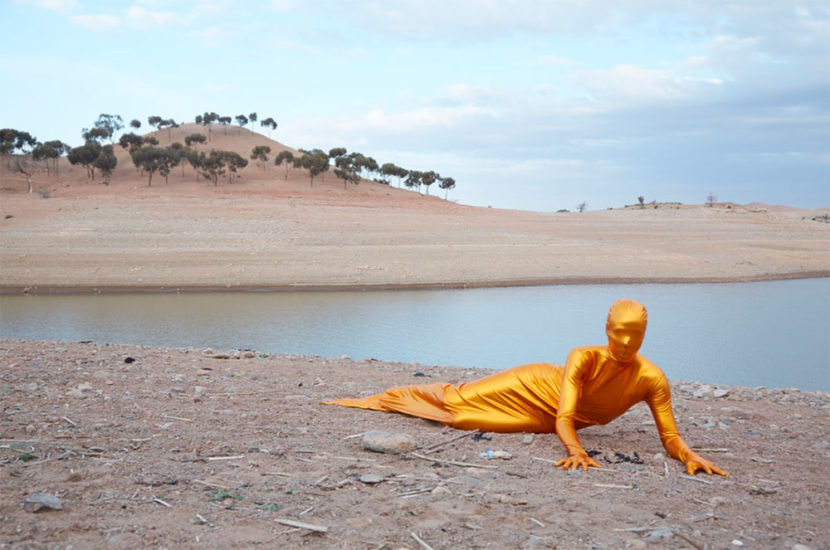 I AM A MERMAID
25 JANVIER 2020 – 17 FÉVRIER 2020
"Reality is a negotiated version of reality, where both the researcher and the participants bring their experiences to the negotiated reality" P.
Performance art is generally experienced live, but what documents it and ensures its enduring life is, above all, photography.
Alice Rosati's performance is staged expressly for the camera, in some cases in presence of an audience in others not, with the result of images that are not just recordings of that specific event but also become autonomous work of art.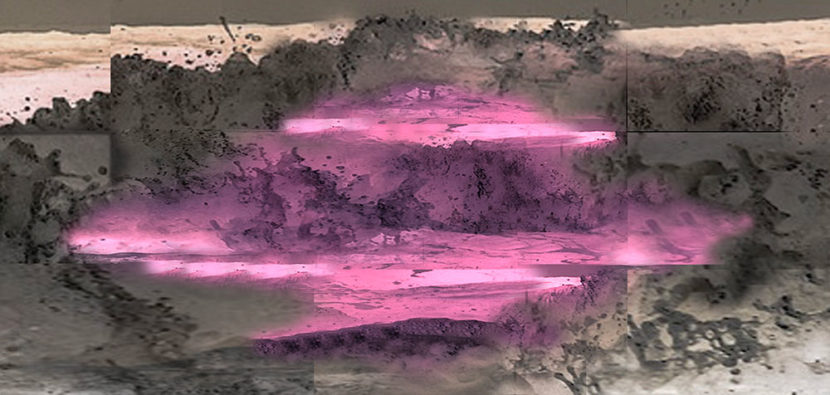 THE WAY THE MORNING BROKE WAS QUITE UNUSUAL
23 NOVEMBRE 2019 – 14 JANVIER 2020
For his first solo show at Galerie Charraudeau 'The way the morning broke was quite unusual' Belgian artist Ruben Boeren worked around the central theme of transformation and the impermanence of matter.
Combined with a selection of works from his previous show 'Arcane Rumble', he continues the narrative he is spinning around a particular experience which happened one morning during the summer of 2018. This experience generated new meaning in his art and can be felt in his most recent work. 
Ruben Boeren (1988) lives and work in Antwerp, Belgium. He studied Painting at the Royal Academy of Fine Arts, followed by a post-graduate in Artistic Research at the Sint-Lucas School of Arts, both in Antwerp. 
By placing aspects out of their original context, Antwerp based visual artist Ruben Boeren investigates the balance between medium and image. As such he creates a manipulated presentation through a crossover between analog and digital editing. Its result often generates new layers of meaning, associations and interactions. 
Although he started as a painter, an overlap between several aspects of his practice now occurs. Elements start connecting differently to one another which triggers new 'painterly'interventions or translations and open up the possibilities to the more 3-dimentional and in-situ work. 
Both medium and image are constantly reinterpreted, causing a shift in the viewing process, which is characteristic for his visual language and work.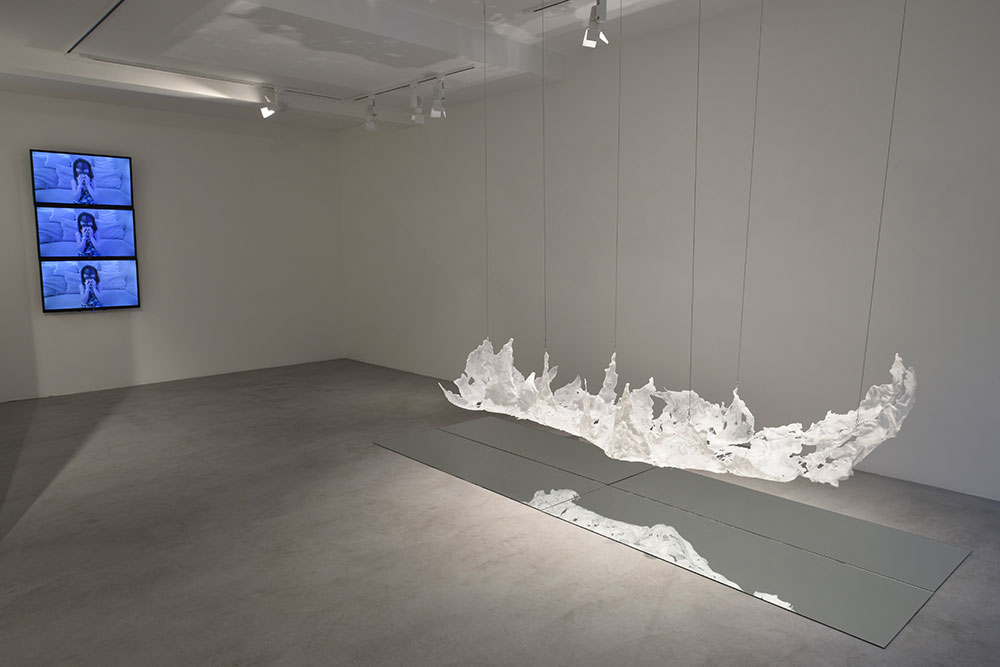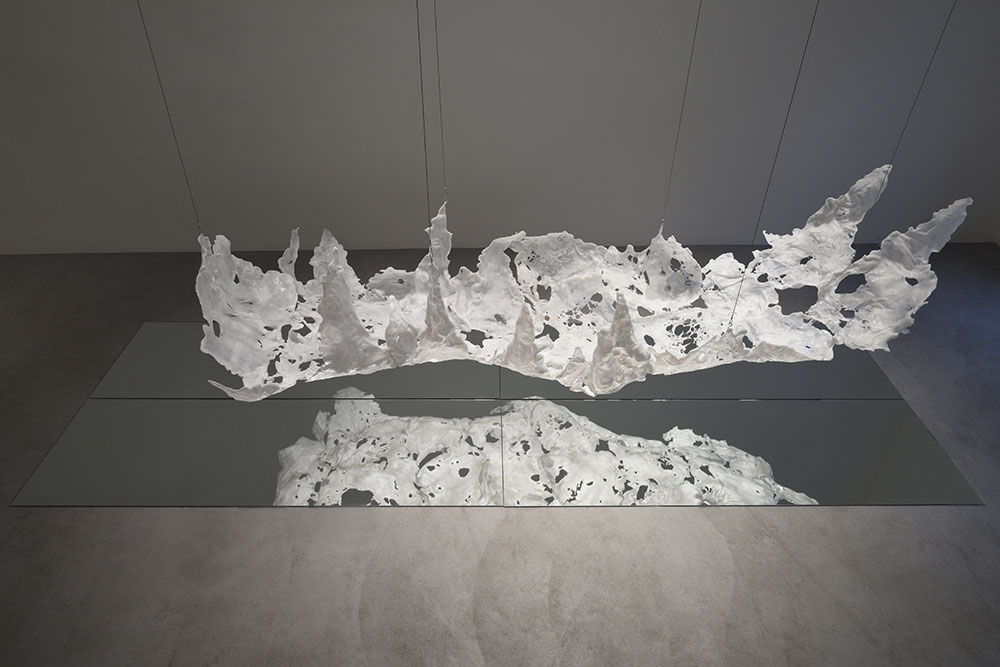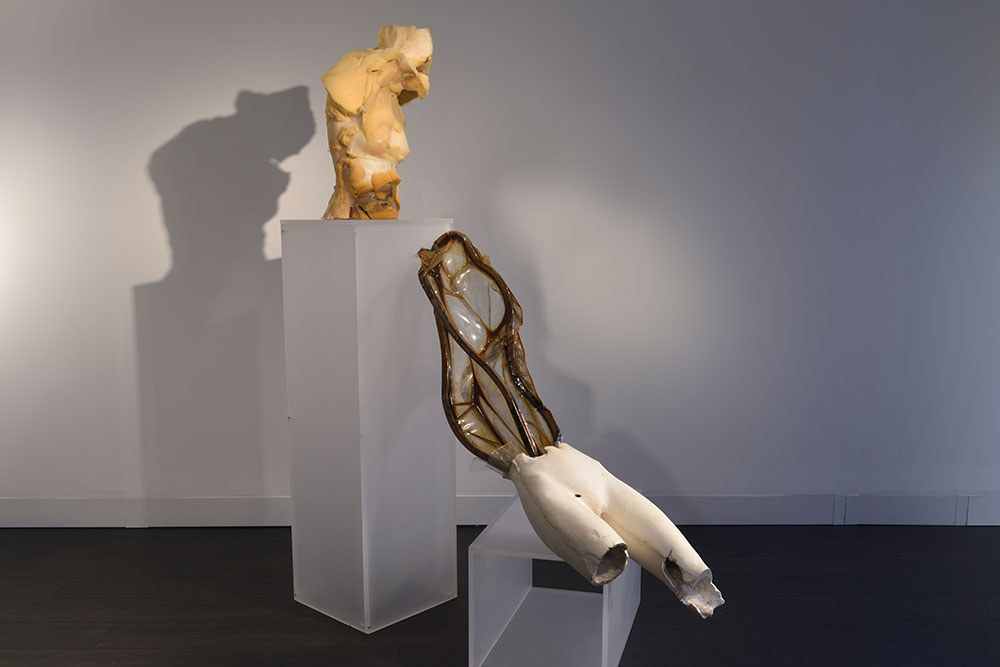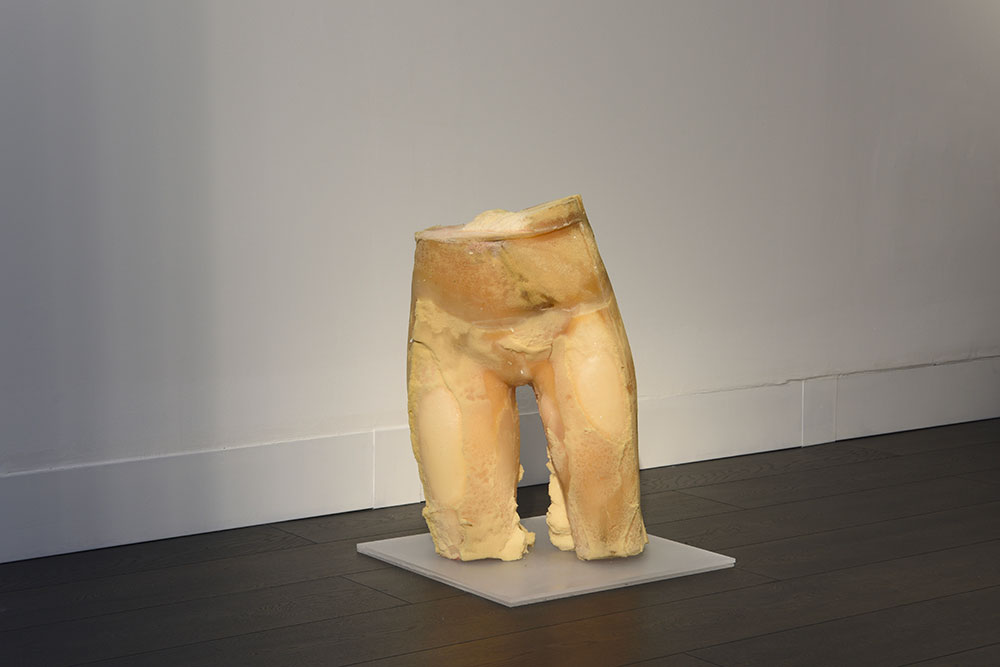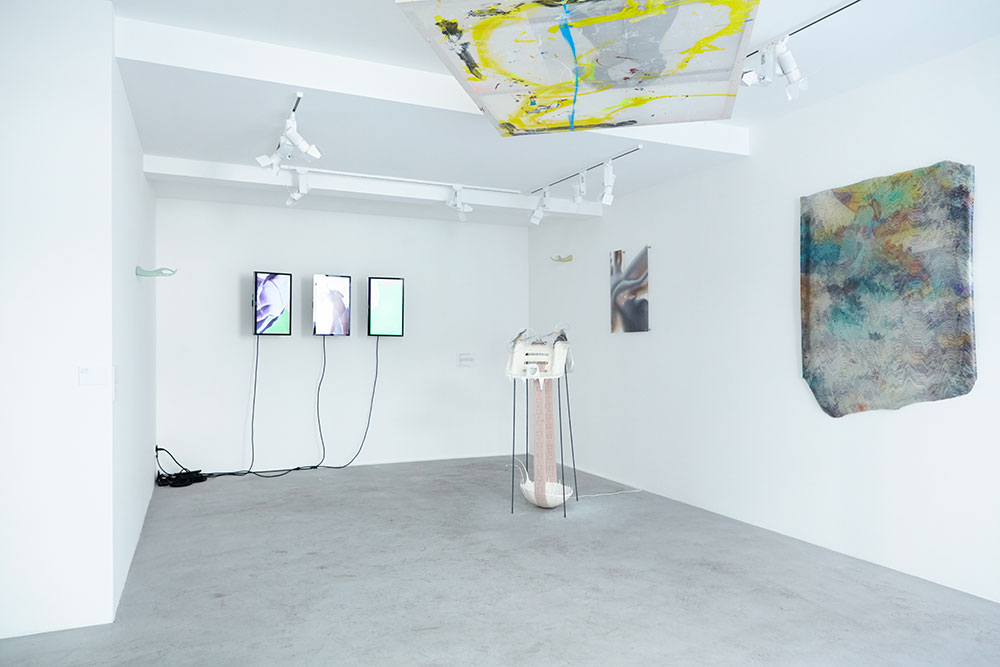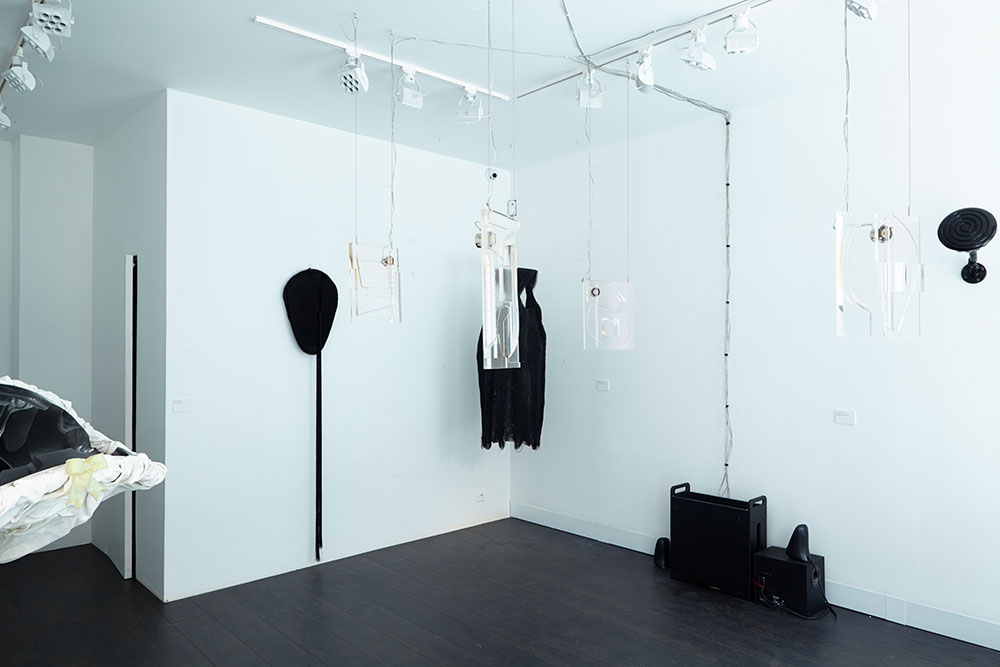 Spaced in Lost II
12 SEPTEMBRE – 10 OCTOBRE 2019
Les formes délaissées d'un futur fantasmé et d'un présent hésitant
Julie Villard & Simon Brossard, Salomé Chatriot, Paul Creange, Antoine Donzeaud, Samuel Fasse, Mathieu Merlet Briand, Filip-Andreas Skrapic, Sabrina Ratte, Maxime Rossi, Jeanne Vicerial
Une proposition d' Yvannoé Kruger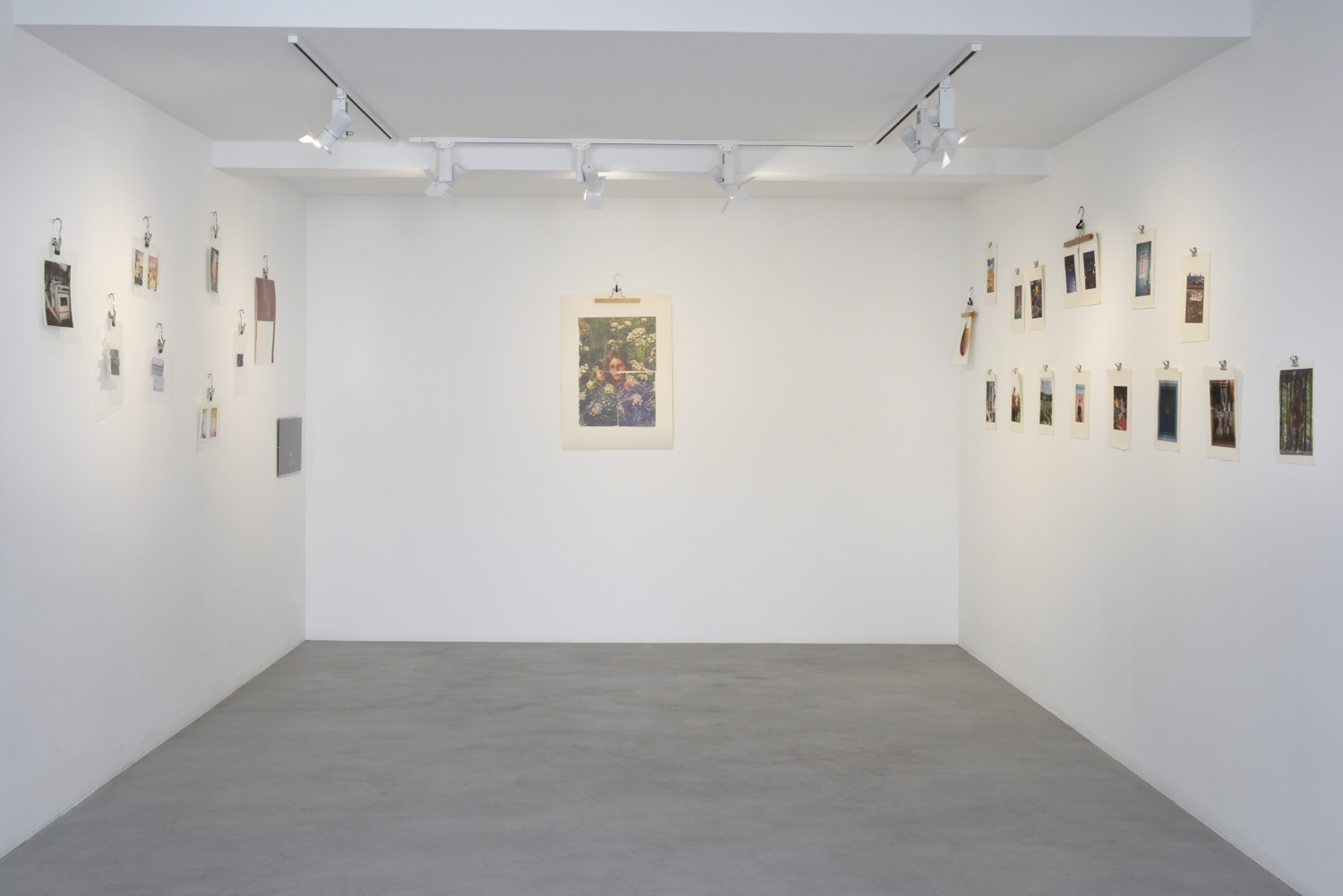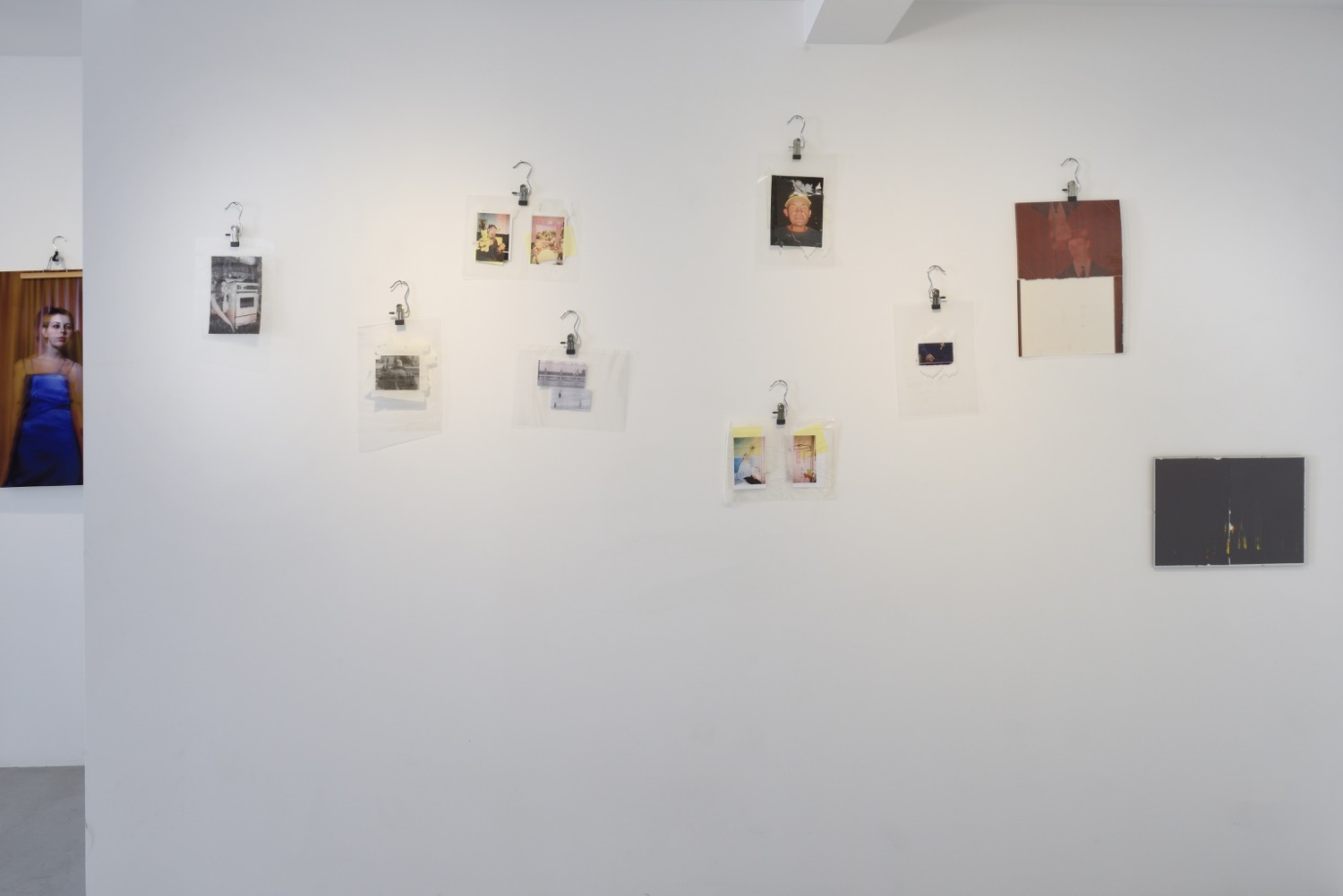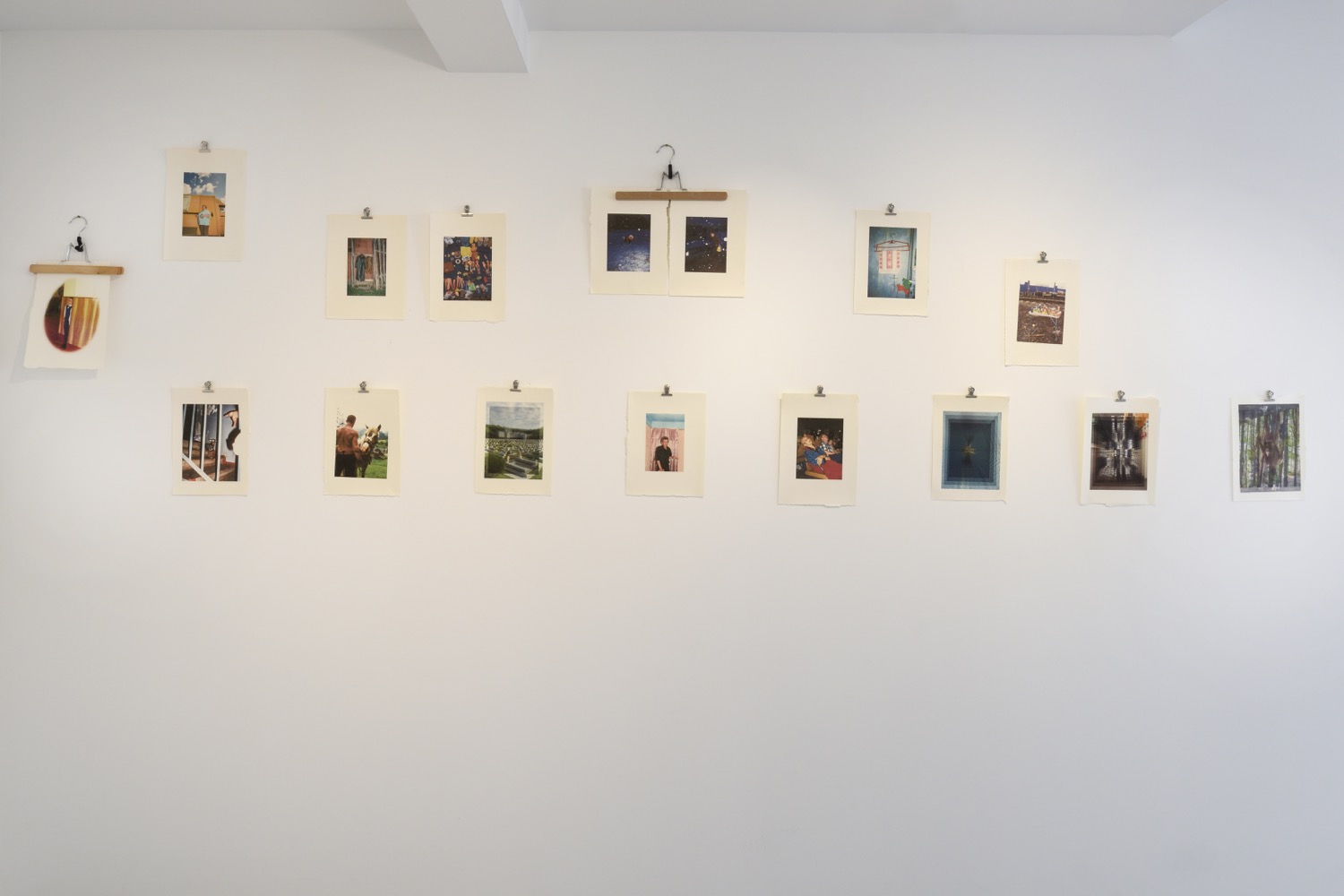 Marine_Giraudo_Salomé_Chatriot_SpacedInLost
Pénates Natales
Nikita Sereda, Anton Belinskiy
Pénates natales est une révélation idiomatique de deux artistes ukrainiens Anton Belinskiy et Nikita Sereda qui examinent les perturbations de la conscience sociale entre le break-down soviétique et l'établissement de la nouvelle ère en Ukraine.
.
.
.
.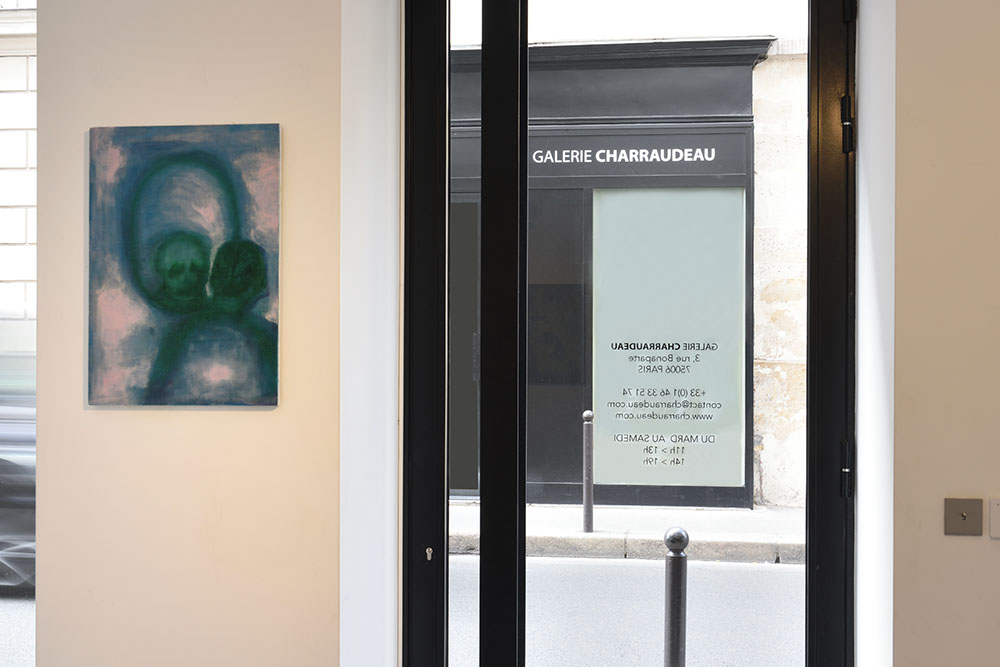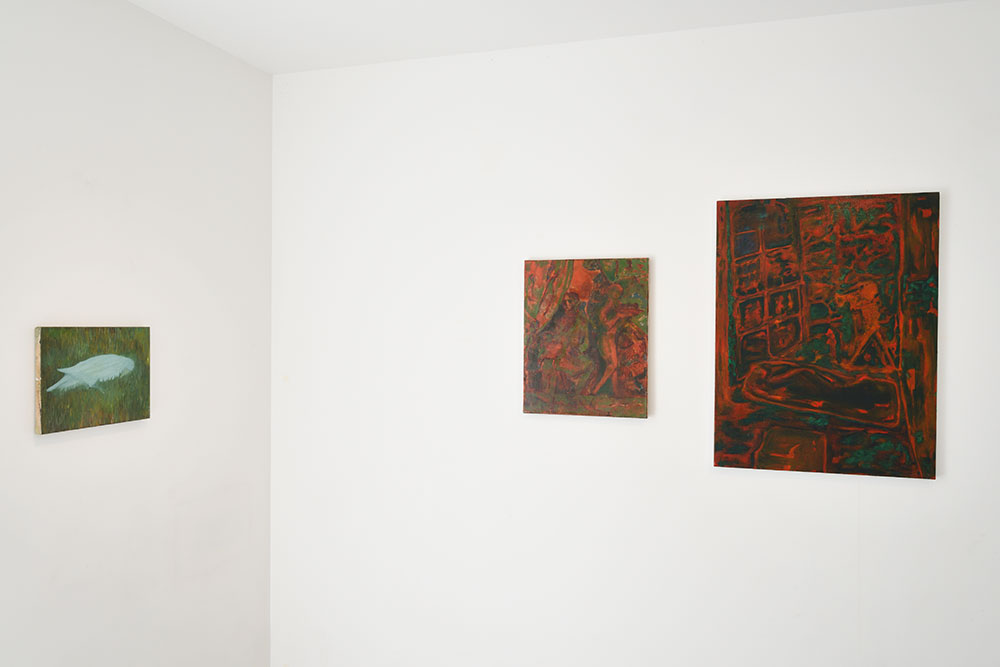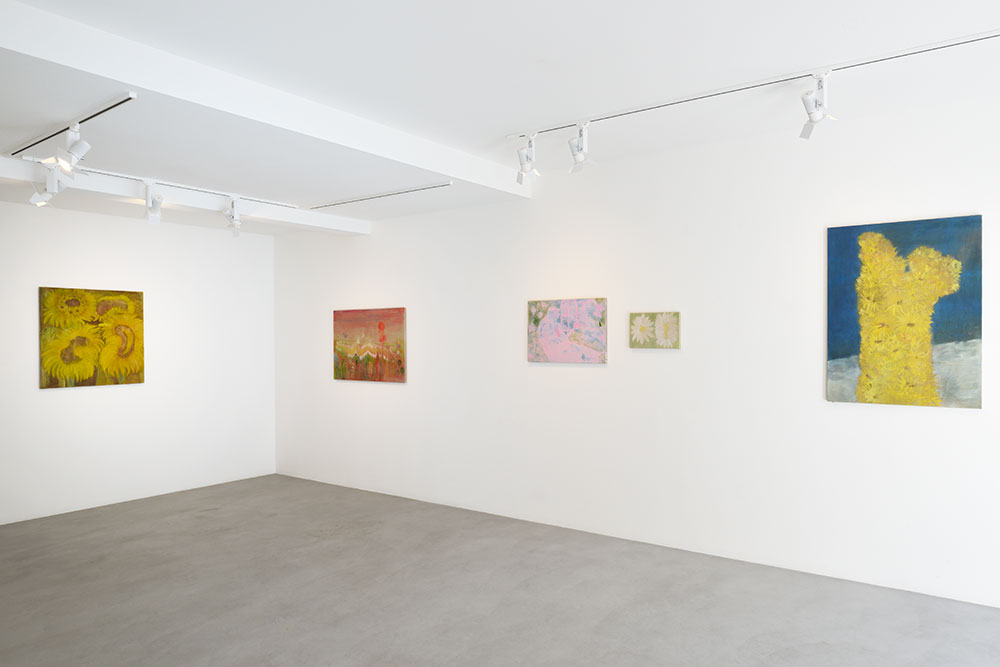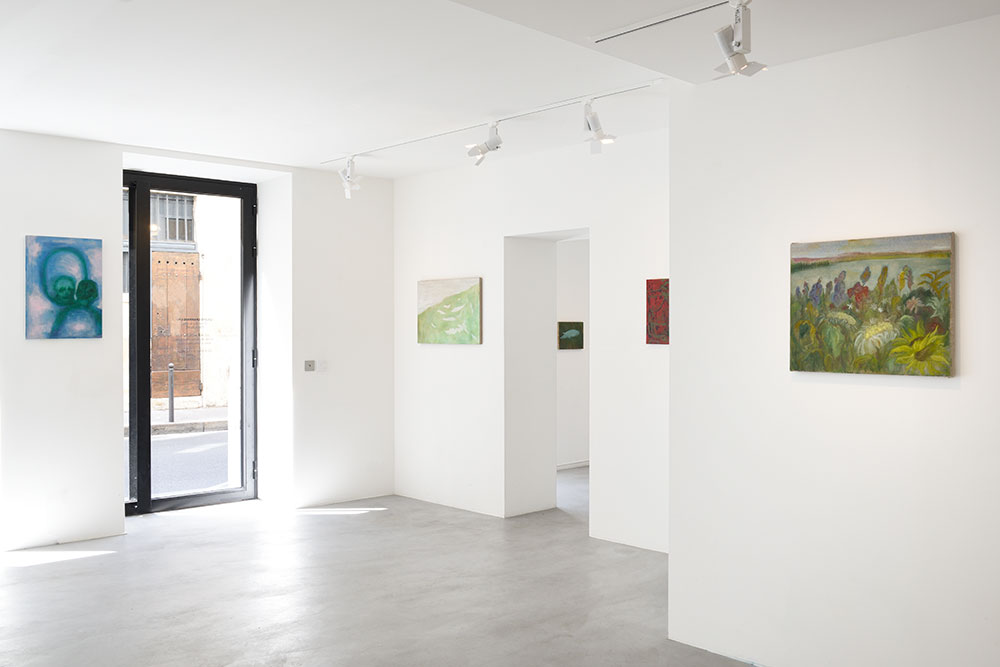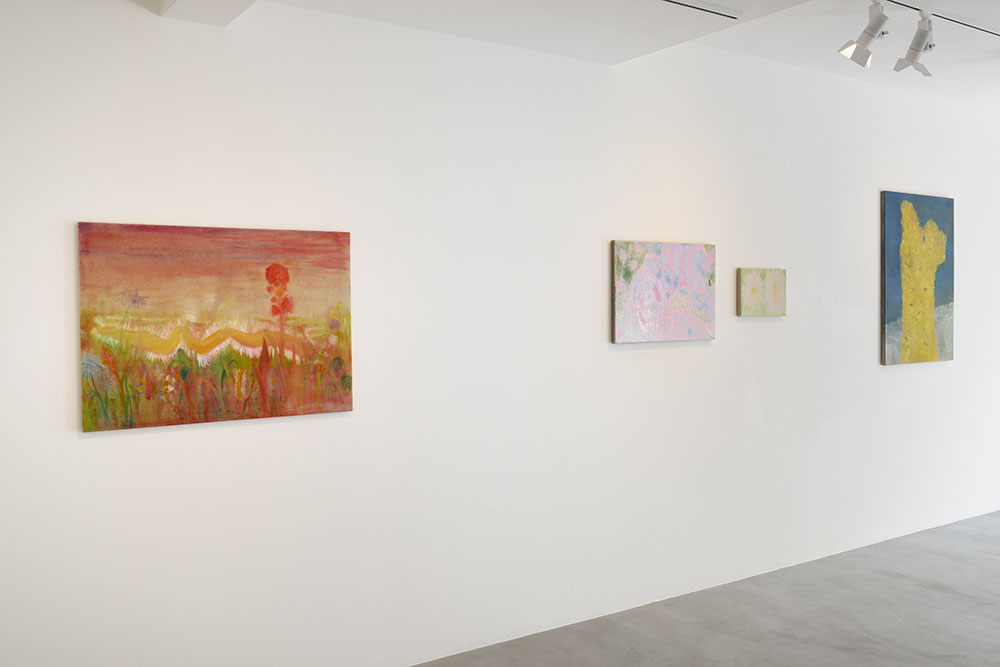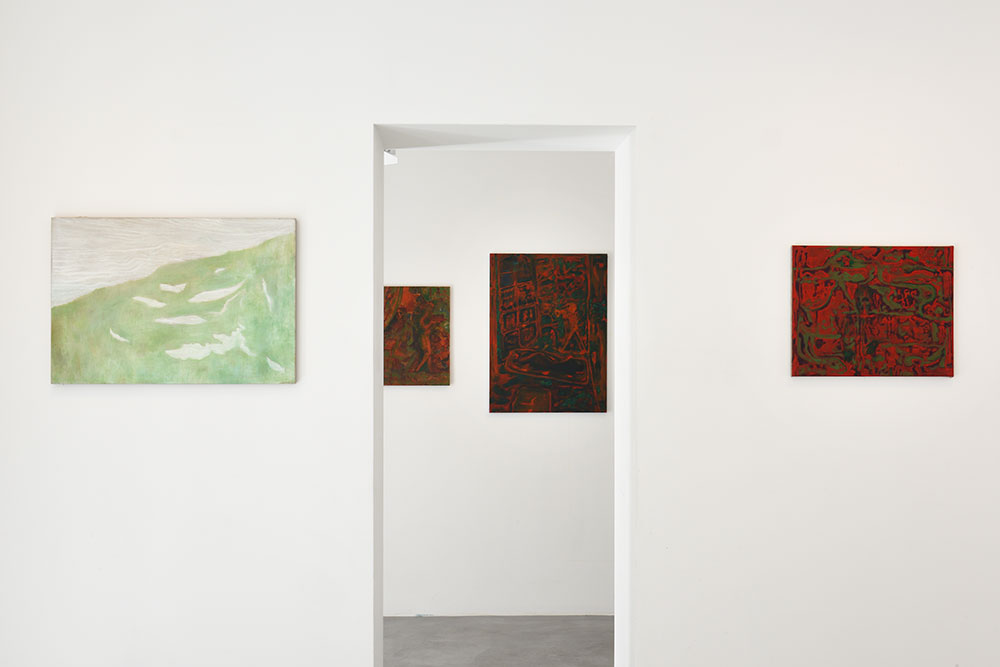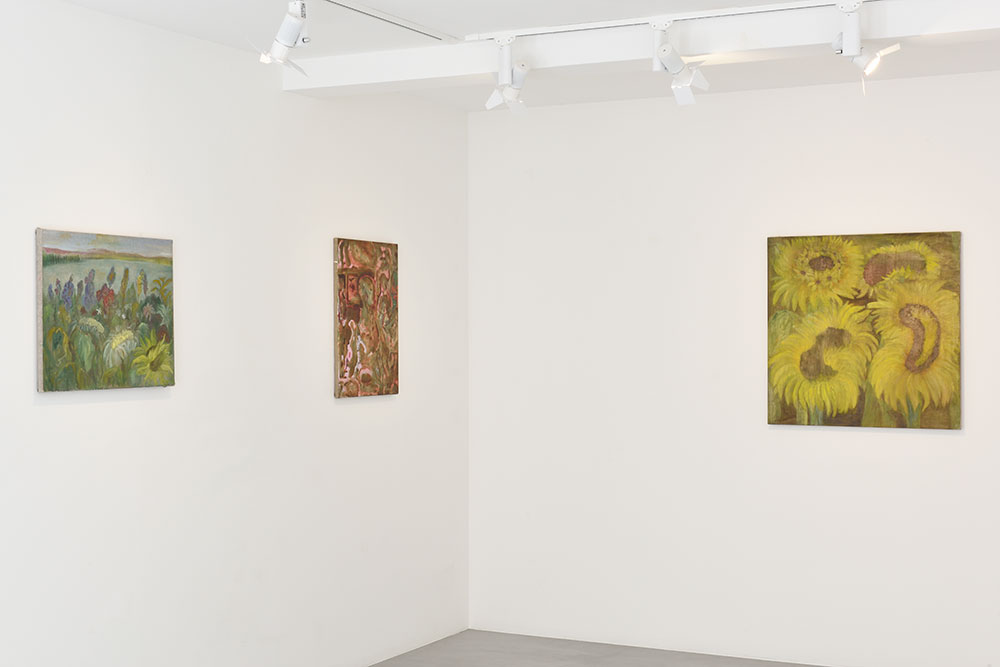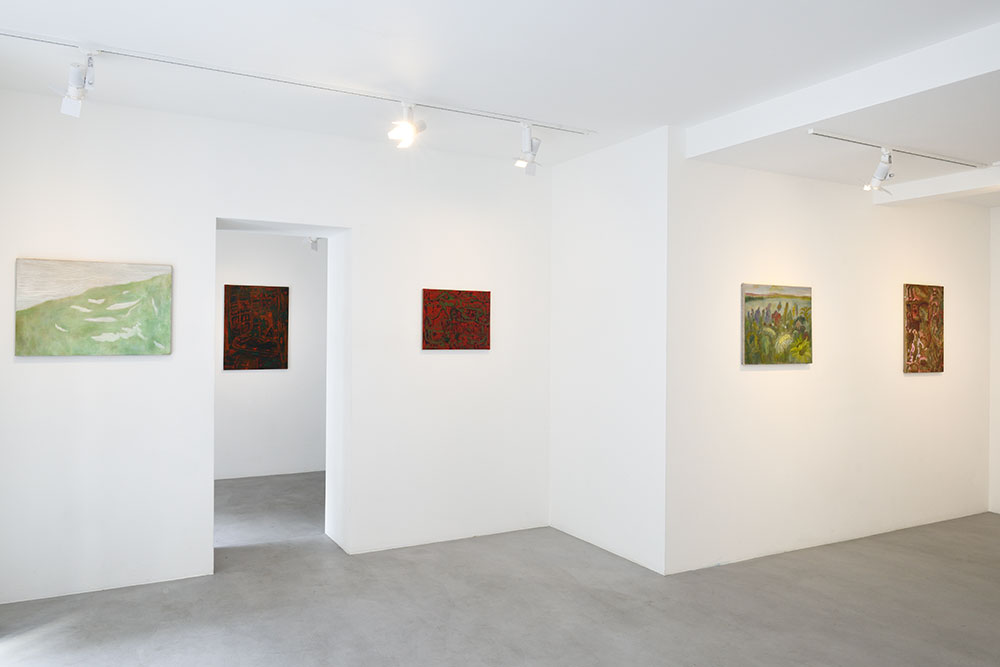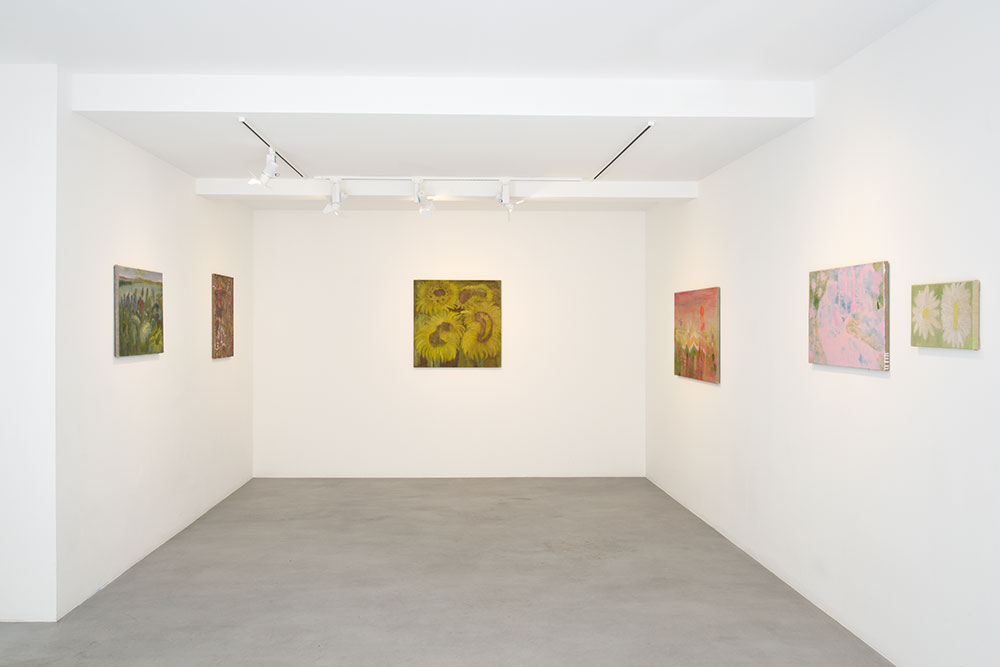 Hypnagogia - Paul Bonnet & Roberto Pezet
Hypnagogia - Paul Bonnet & Roberto Pezet
Hypnagogia - Paul Bonnet & Roberto Pezet
Hypnagogia - Paul Bonnet & Roberto Pezet
Hypnagogia - Paul Bonnet & Roberto Pezet
Hypnagogia - Paul Bonnet & Roberto Pezet
Hypnagogia - Paul Bonnet & Roberto Pezet
Hypnagogia - Paul Bonnet & Roberto Pezet
Hypnagogia - Paul Bonnet & Roberto Pezet
.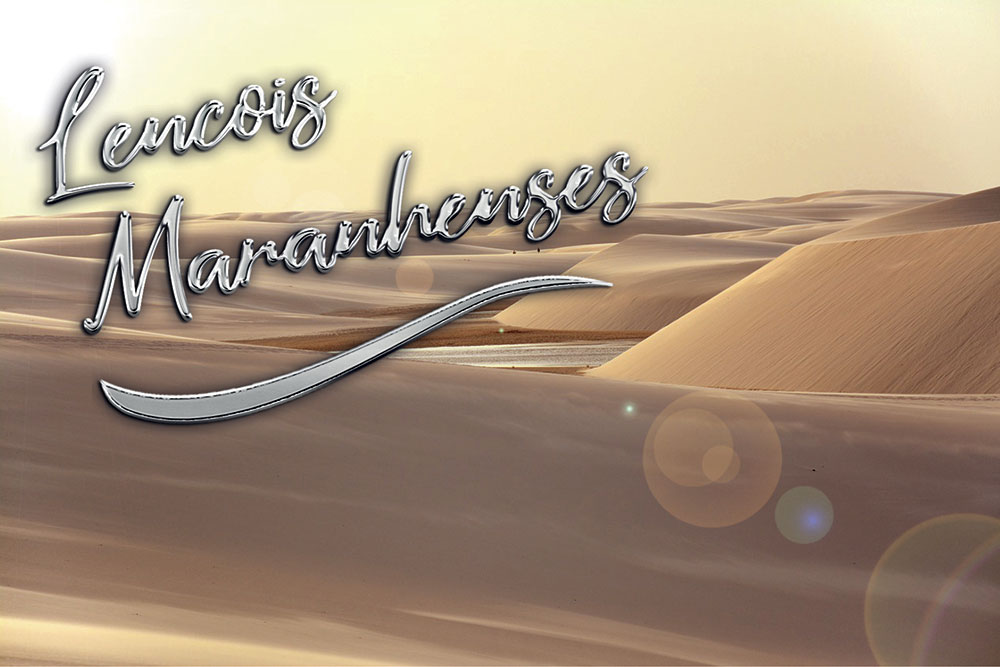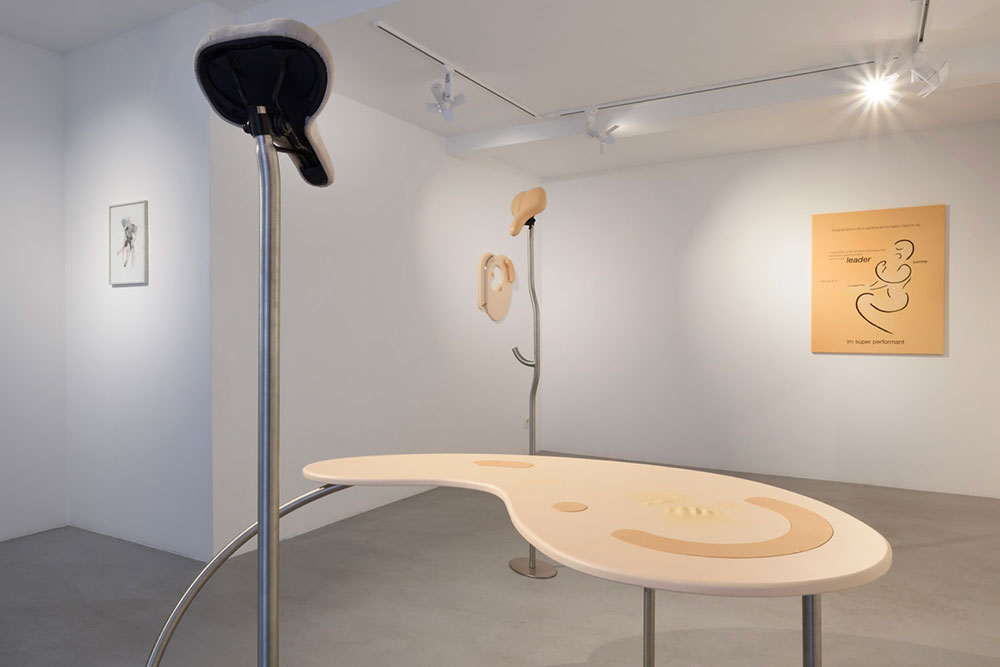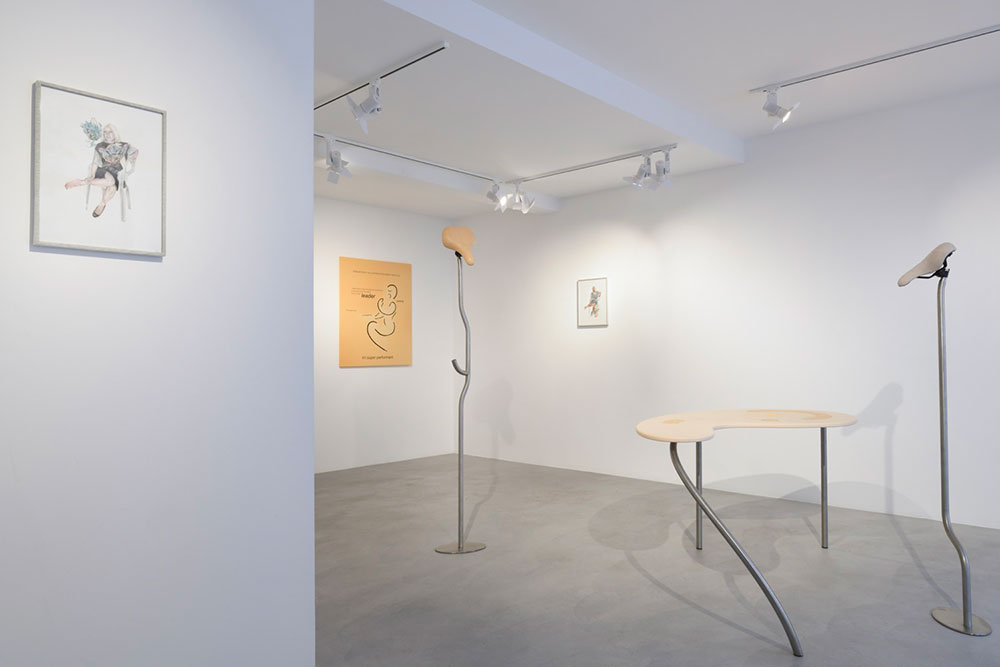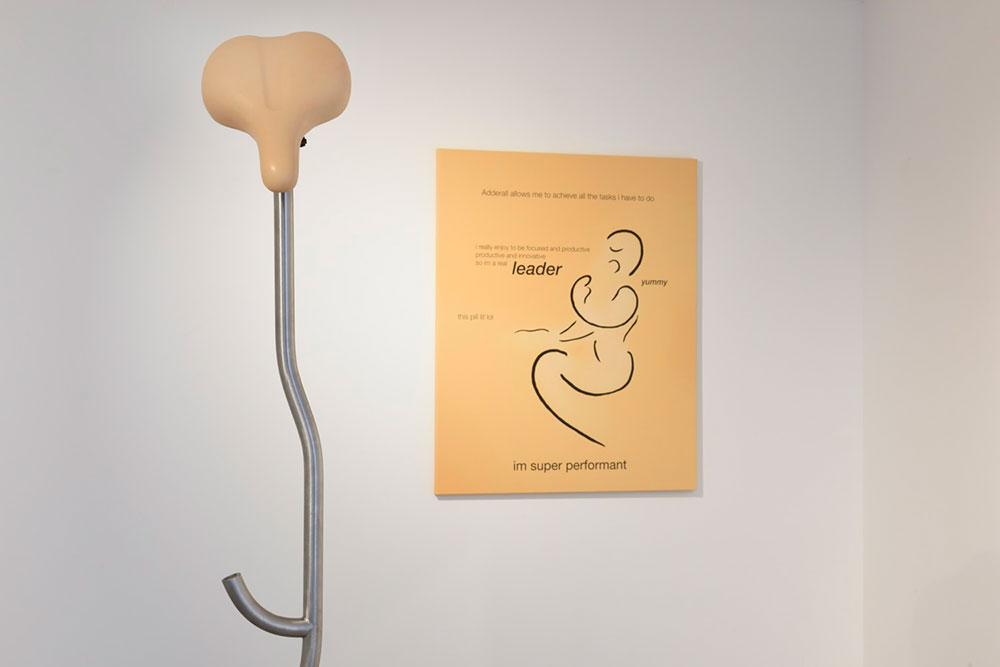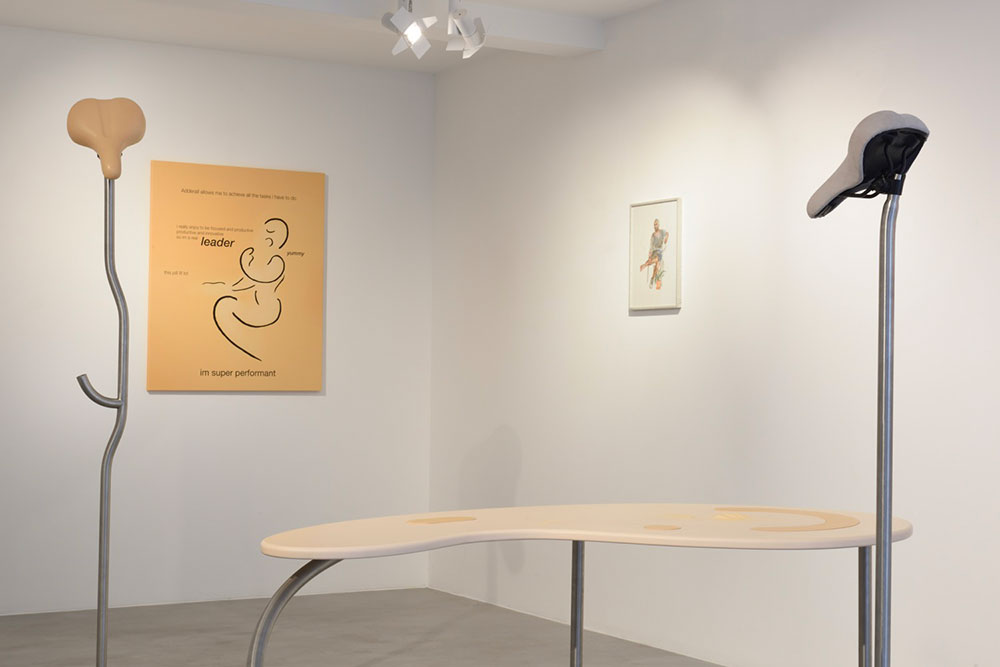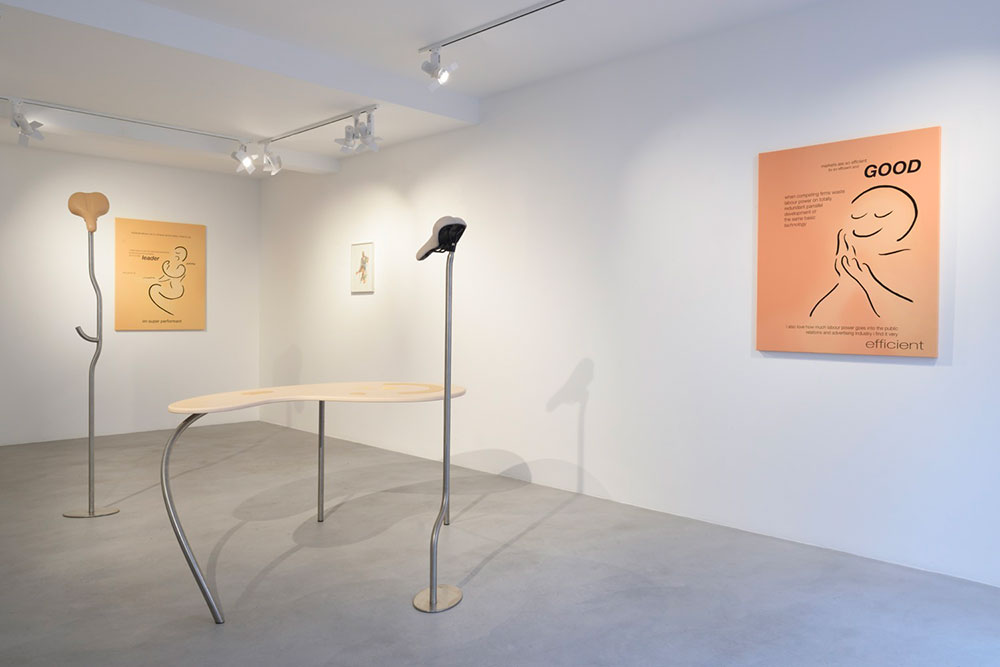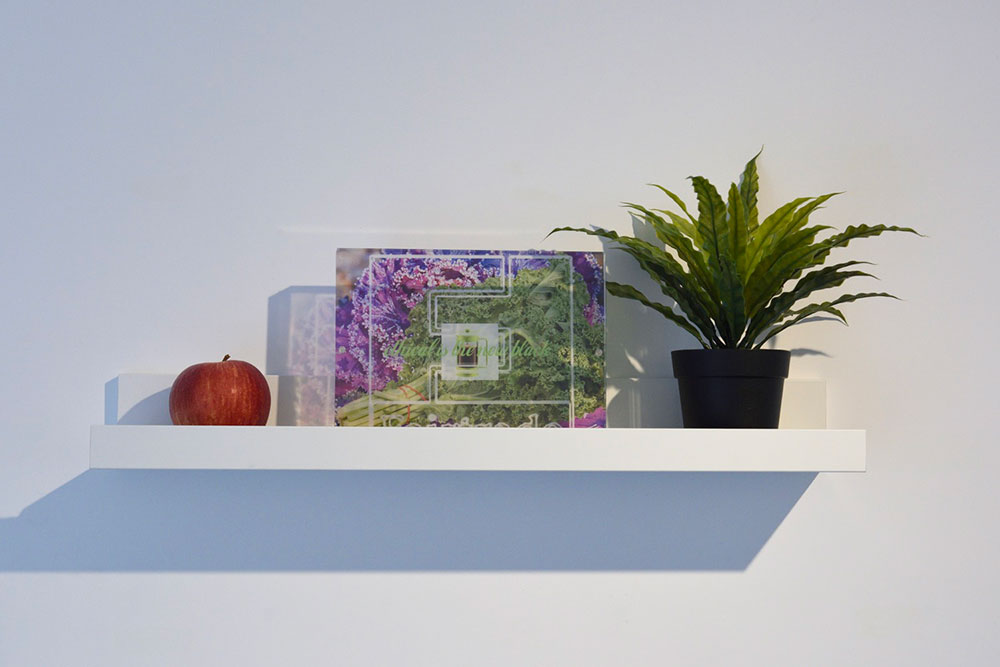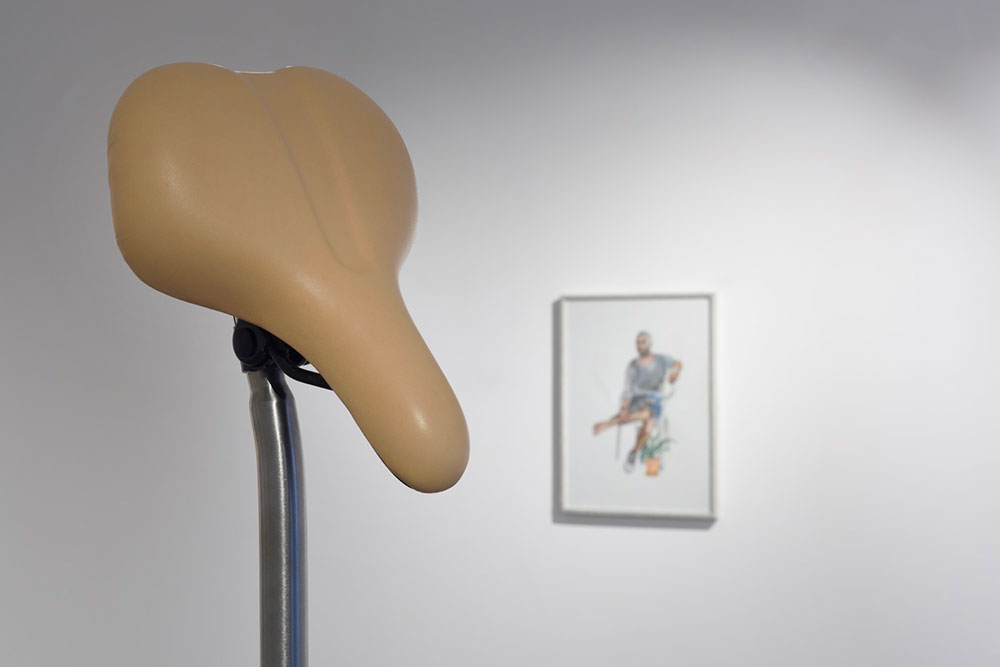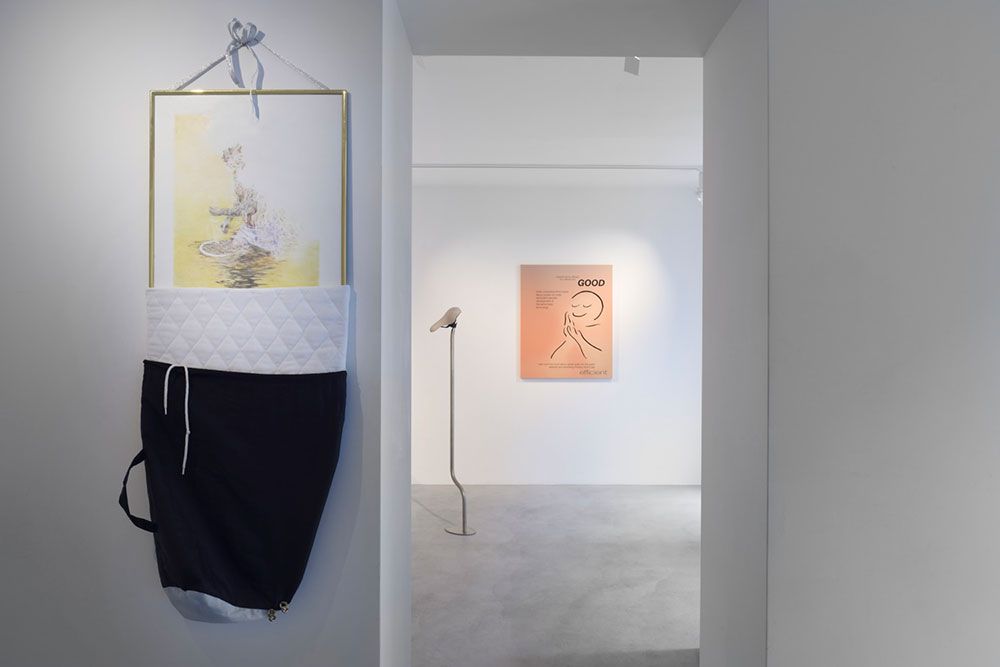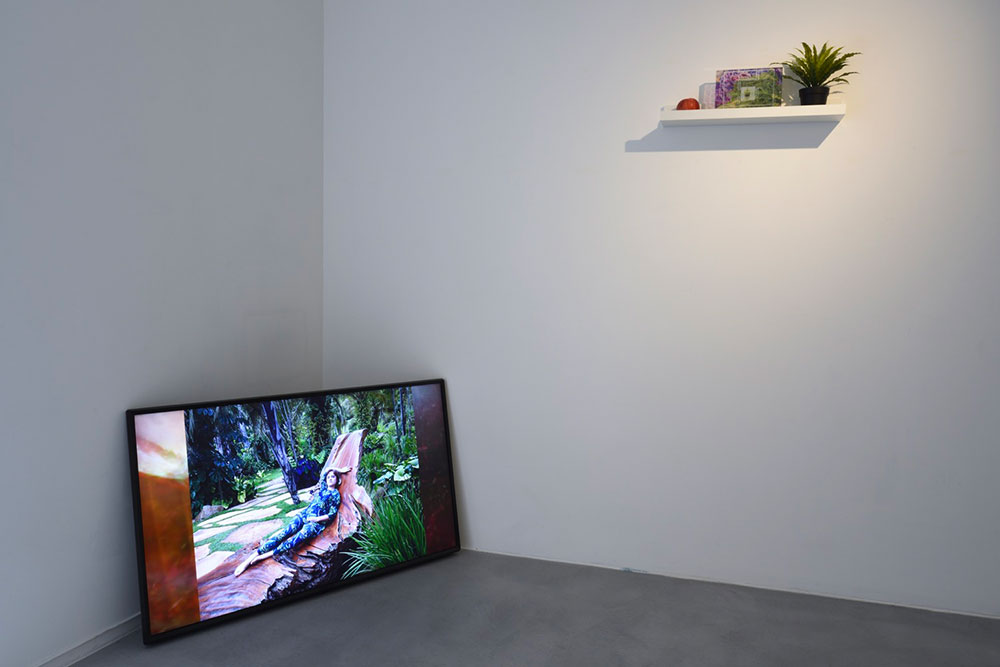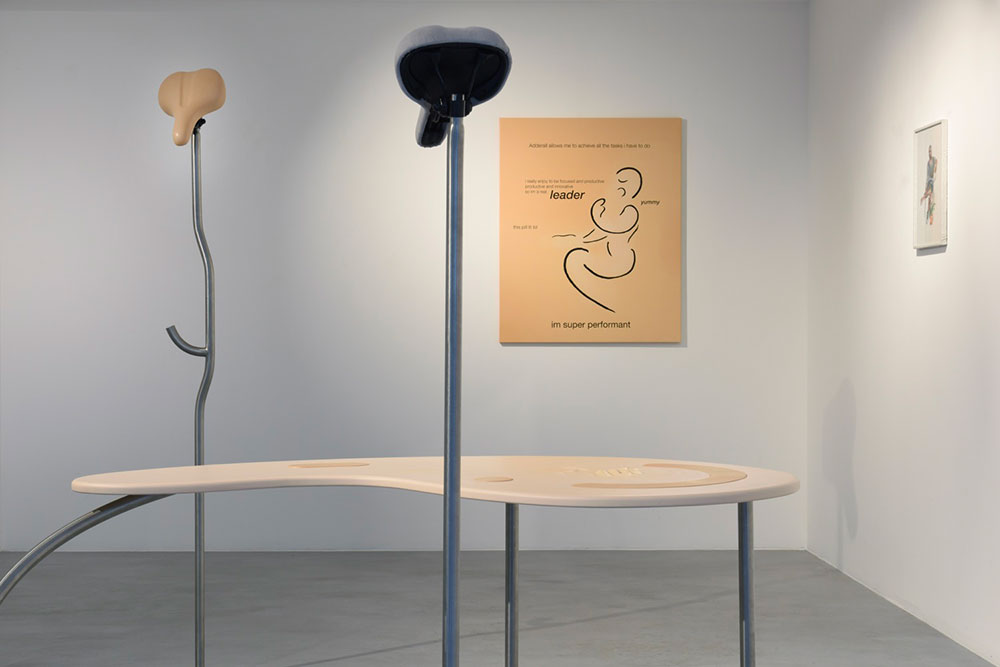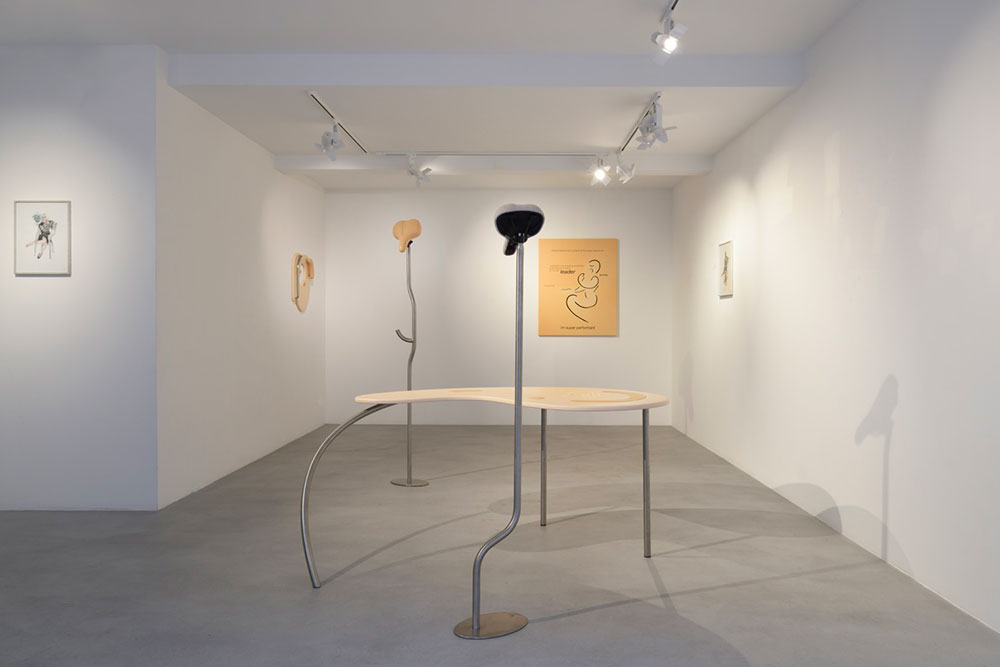 Eliott_Paquet_LencoisPC-RECTO(web)
If All You Told Turned To Gold ... - Vue Expo at Galerie Charraudeau
If All You Told Turned To Gold ... - Vue Expo at Galerie Charraudeau
If All You Told Turned To Gold ... - Vue Expo at Galerie Charraudeau
If All You Told Turned To Gold ... - Vue Expo at Galerie Charraudeau
If All You Told Turned To Gold ... - Vue Expo at Galerie Charraudeau
If All You Told Turned To Gold ... - Vue Expo at Galerie Charraudeau
If All You Told Turned To Gold ... - Vue Expo at Galerie Charraudeau
If All You Told Turned To Gold ... - Vue Expo at Galerie Charraudeau
If All You Told Turned To Gold ... - Vue Expo at Galerie Charraudeau
If All You Told Turned To Gold ... - Vue Expo at Galerie Charraudeau
If All You Told Turned To Gold ... - Vue Expo
.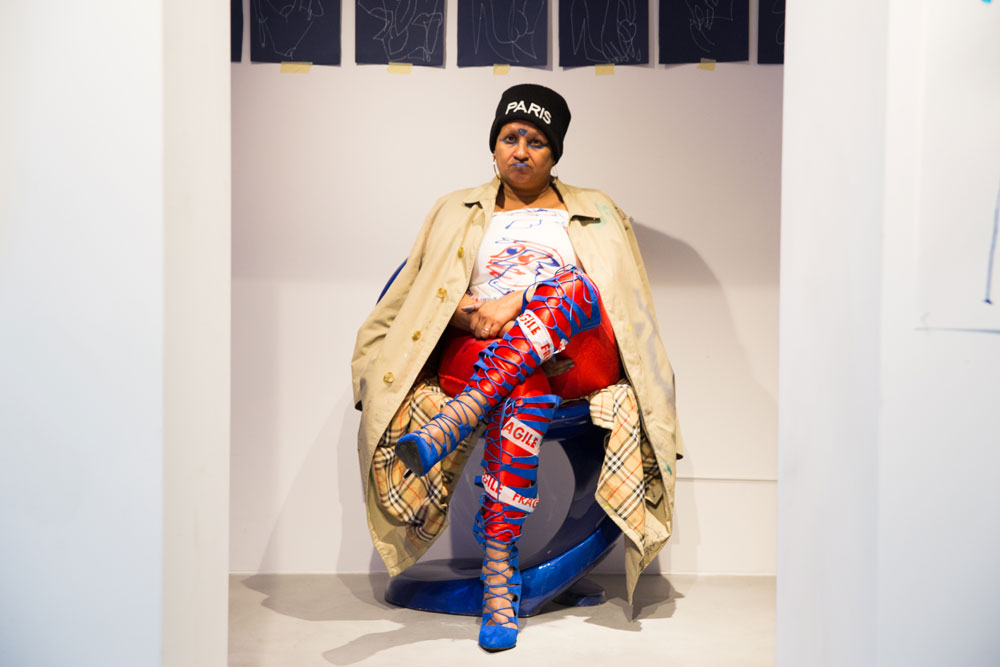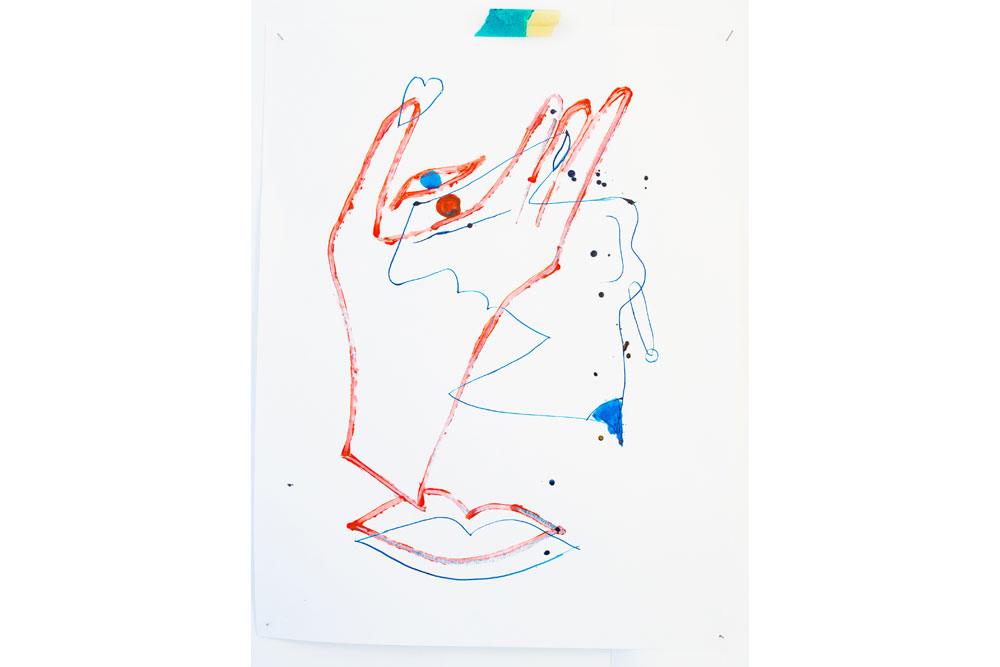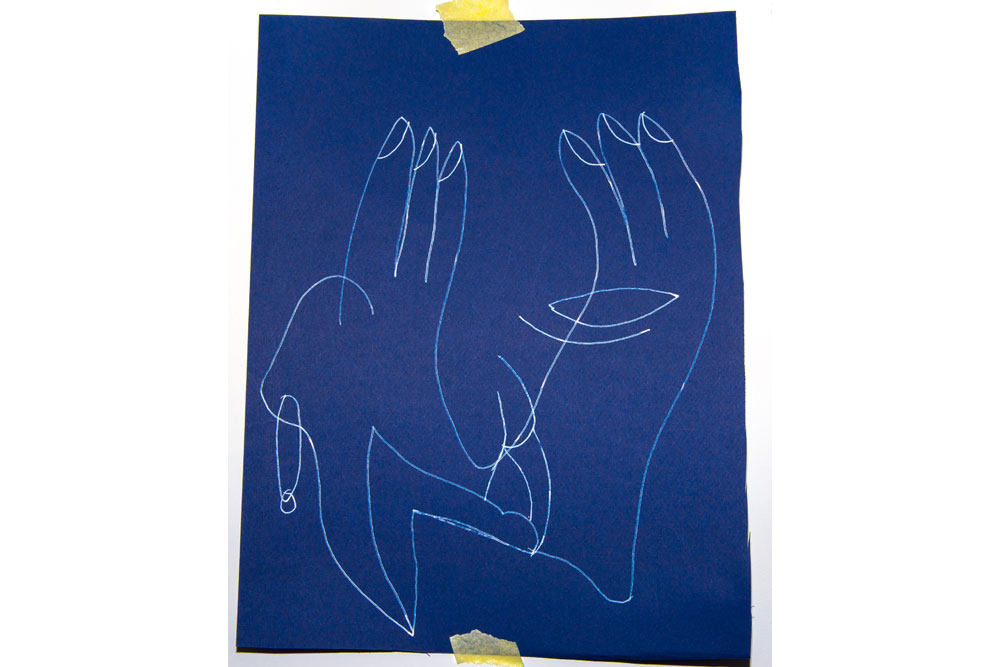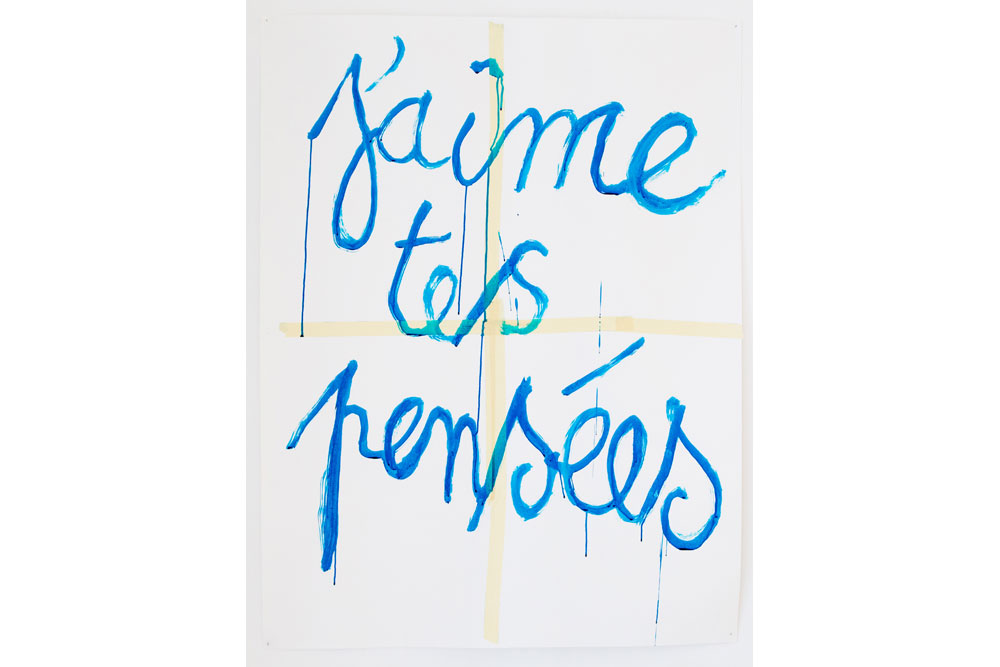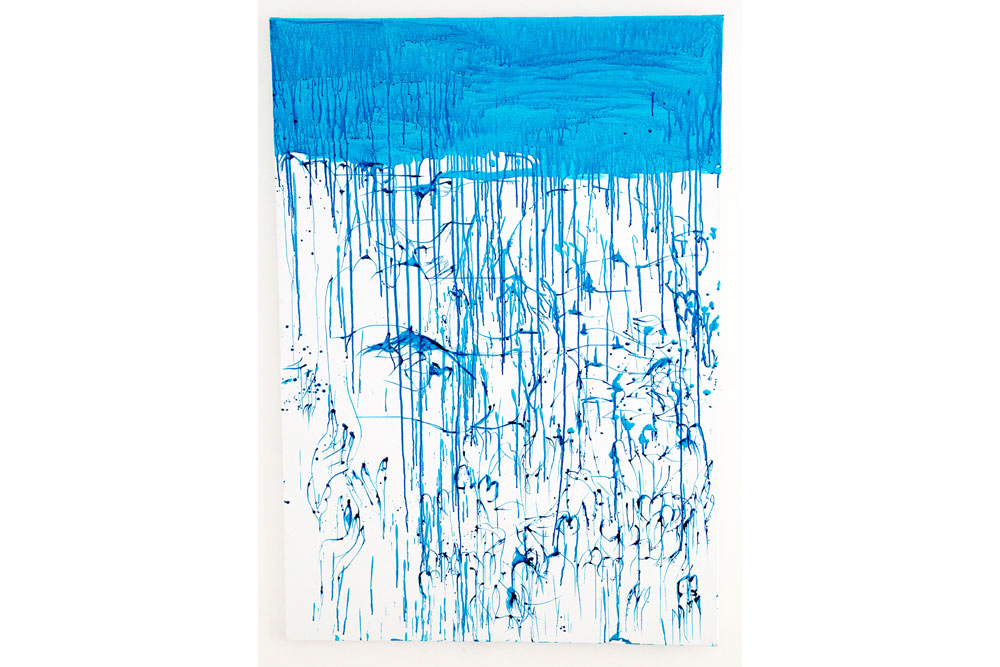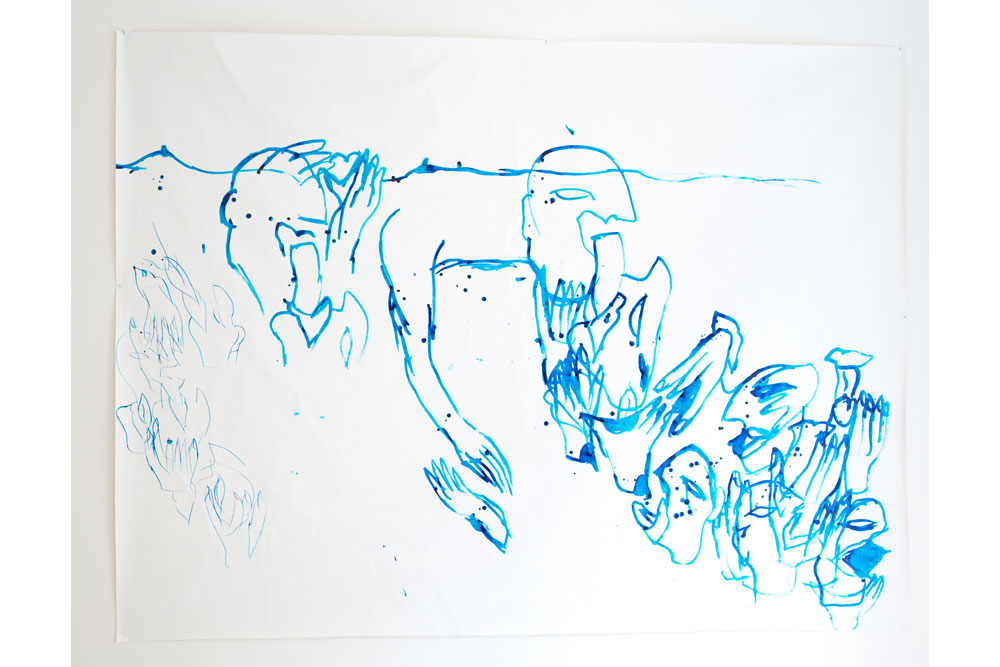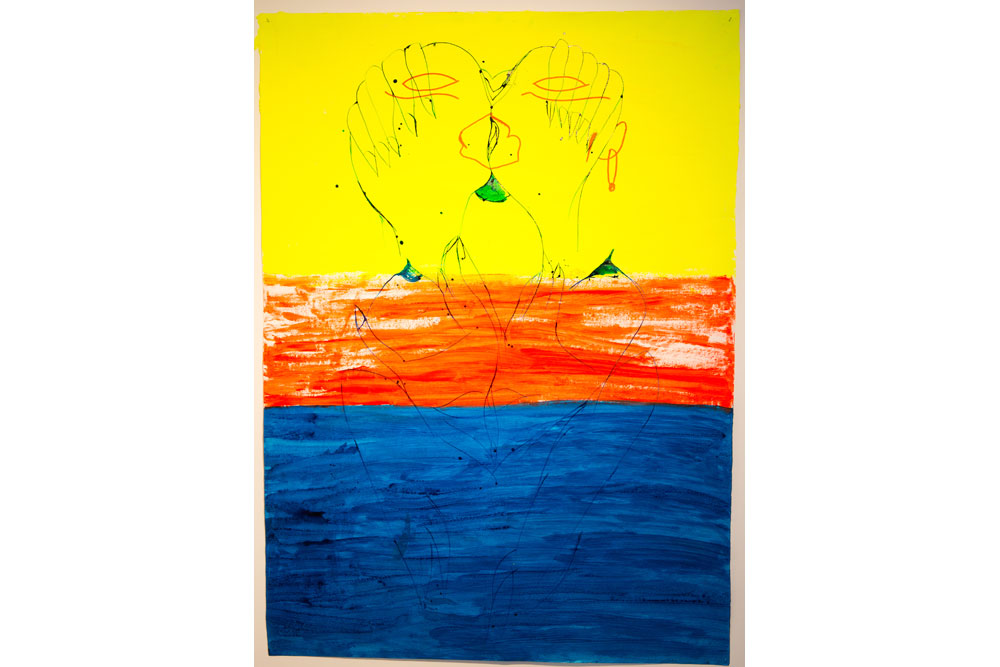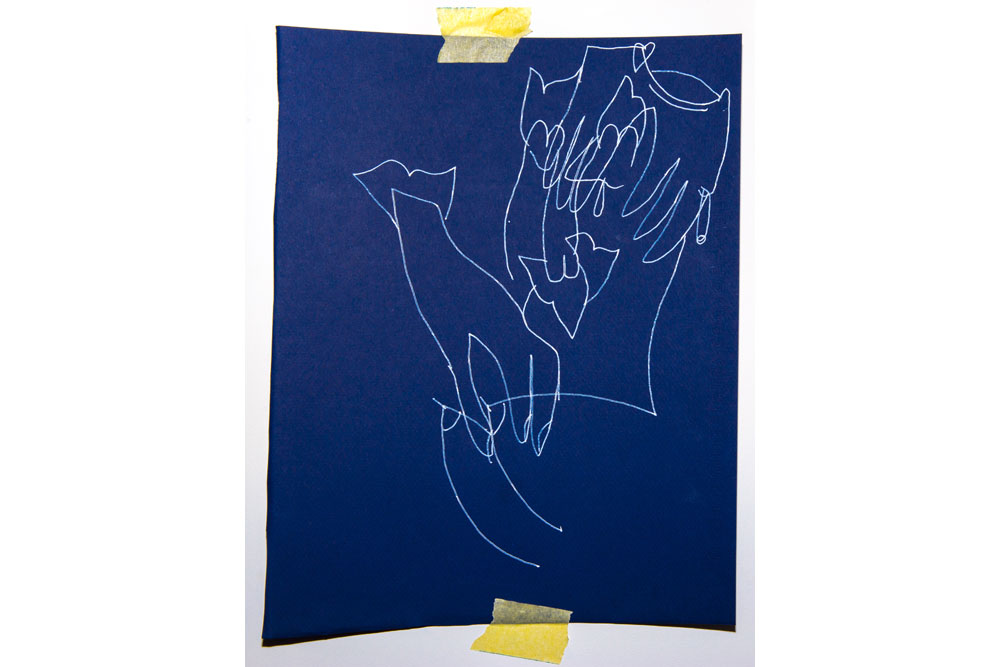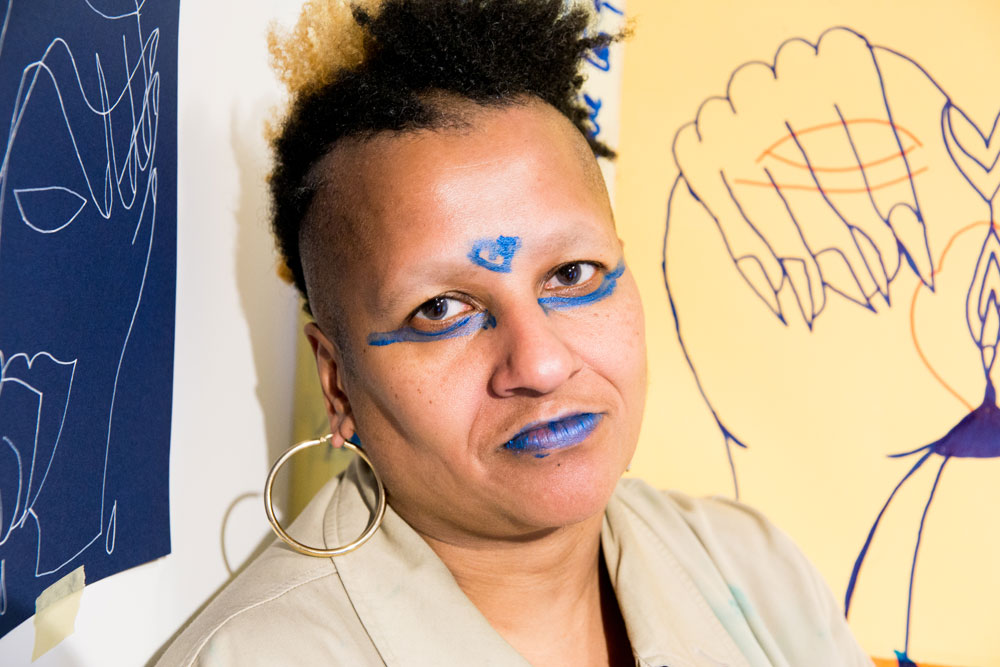 .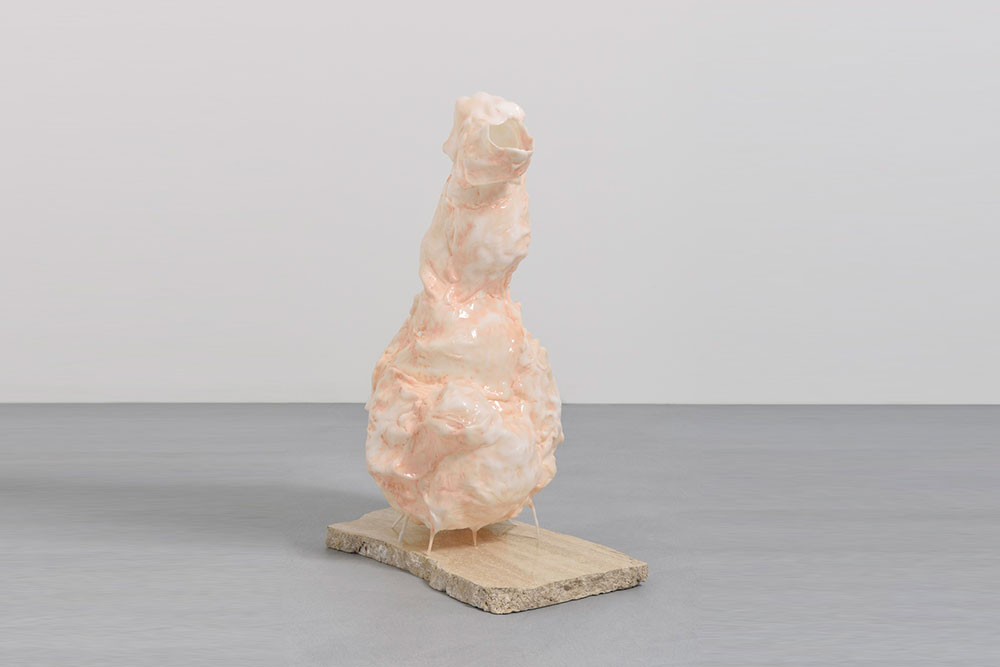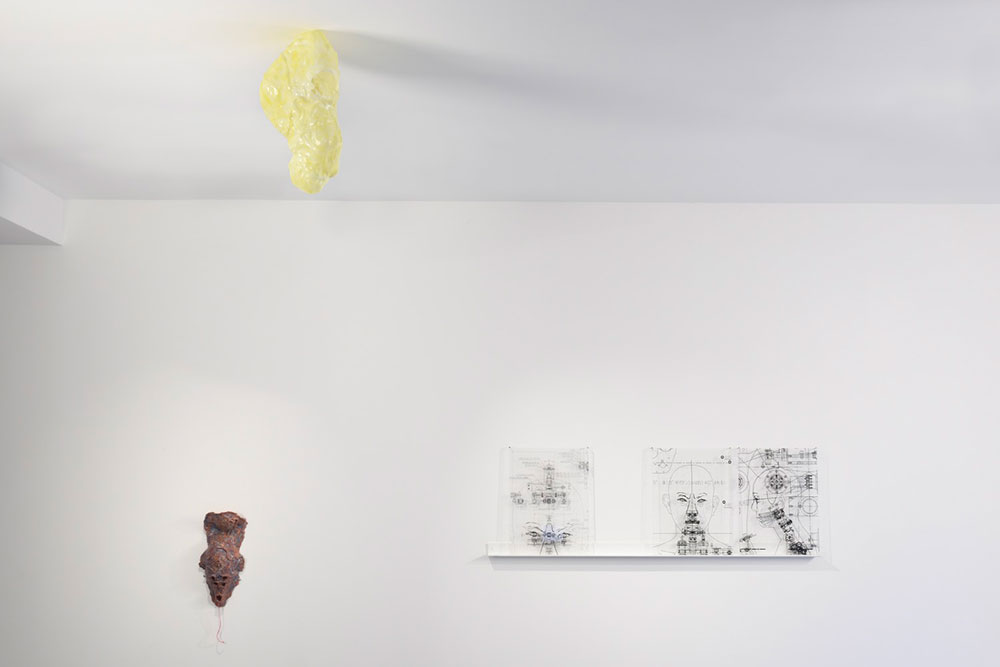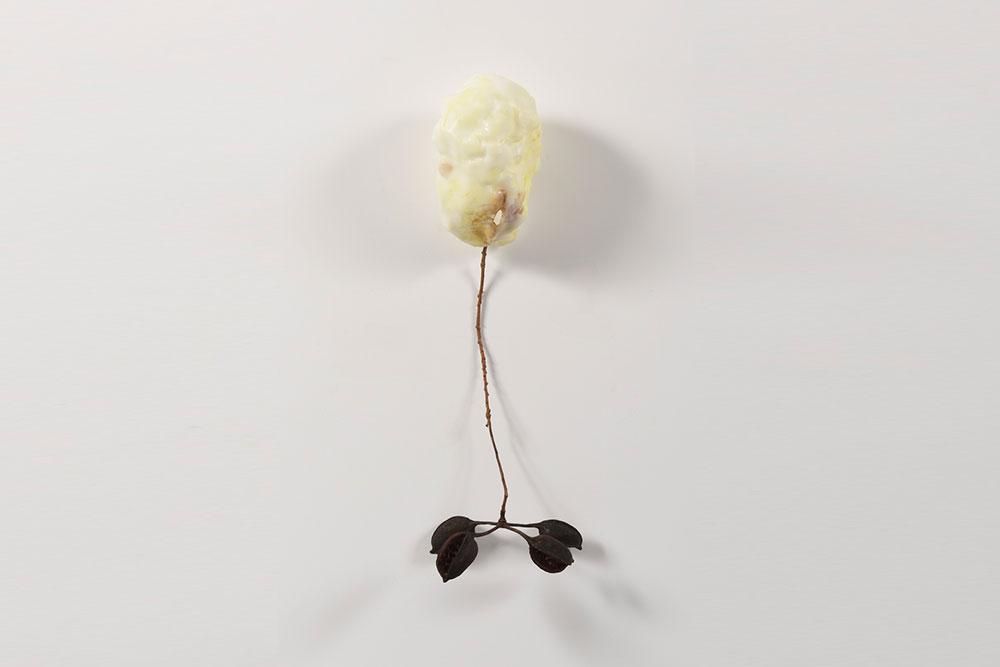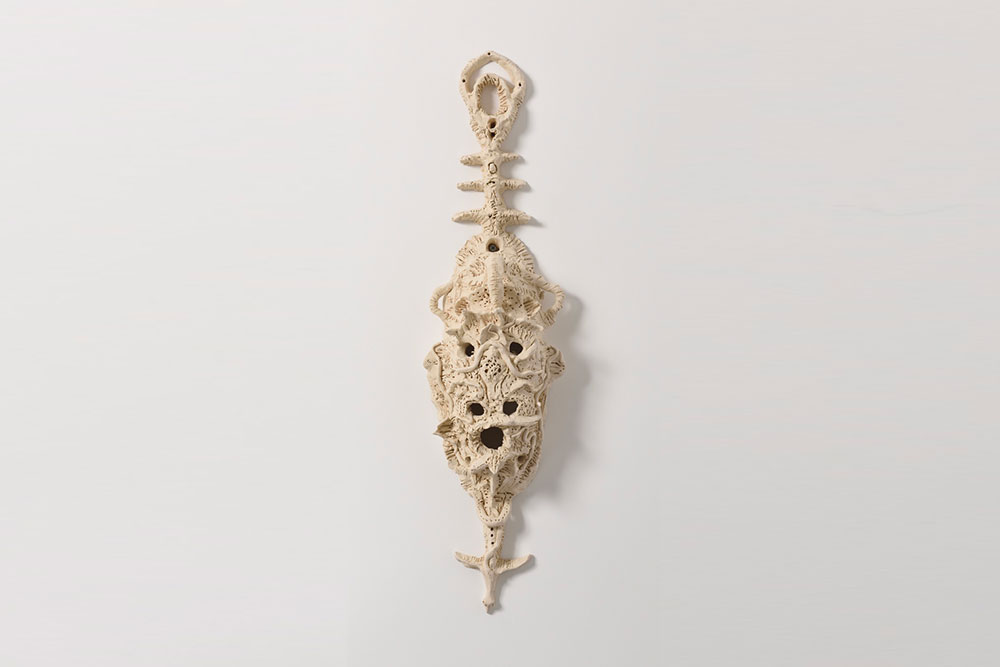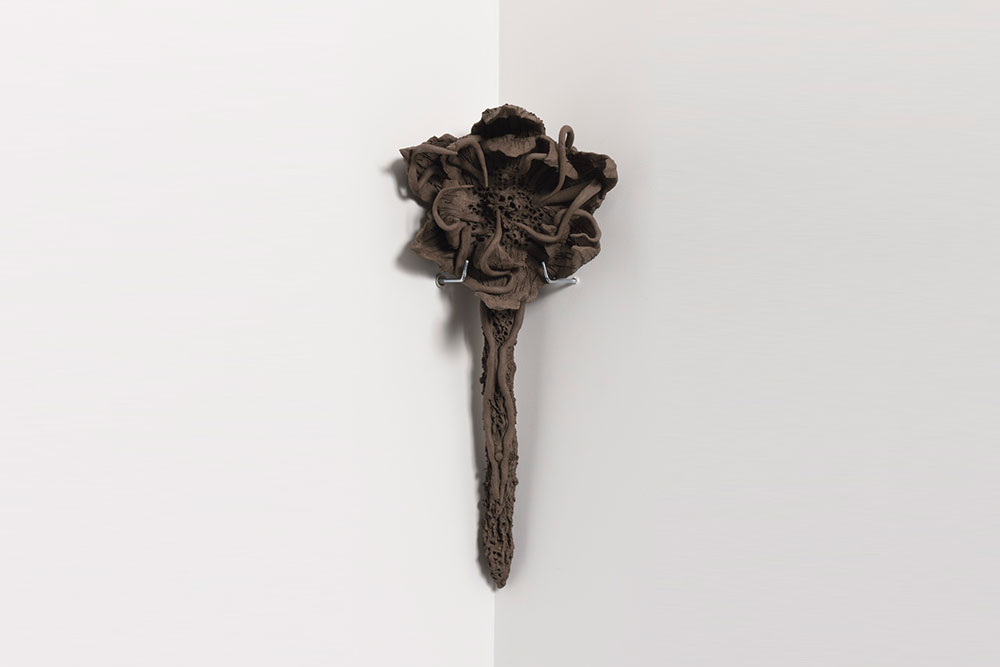 Rites de Passage - Galerie Charraudeau
Rites de Passage - Galerie Charraudeau
Rites de Passage - Galerie Charraudeau
Rites de Passage - Galerie Charraudeau
Rites de Passage - Galerie Charraudeau
Rites de Passage - Galerie Charraudeau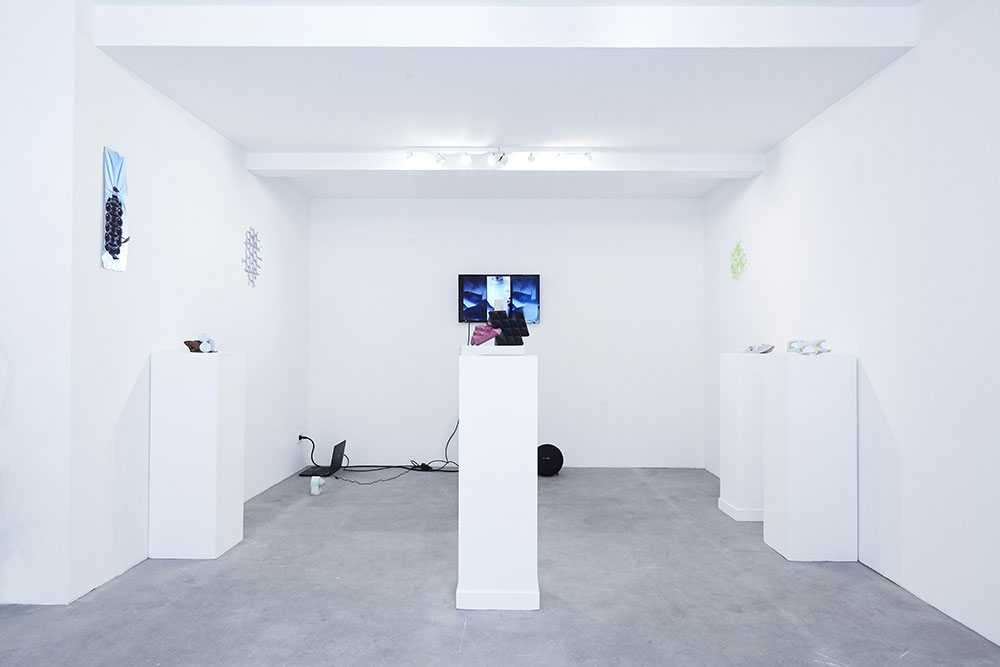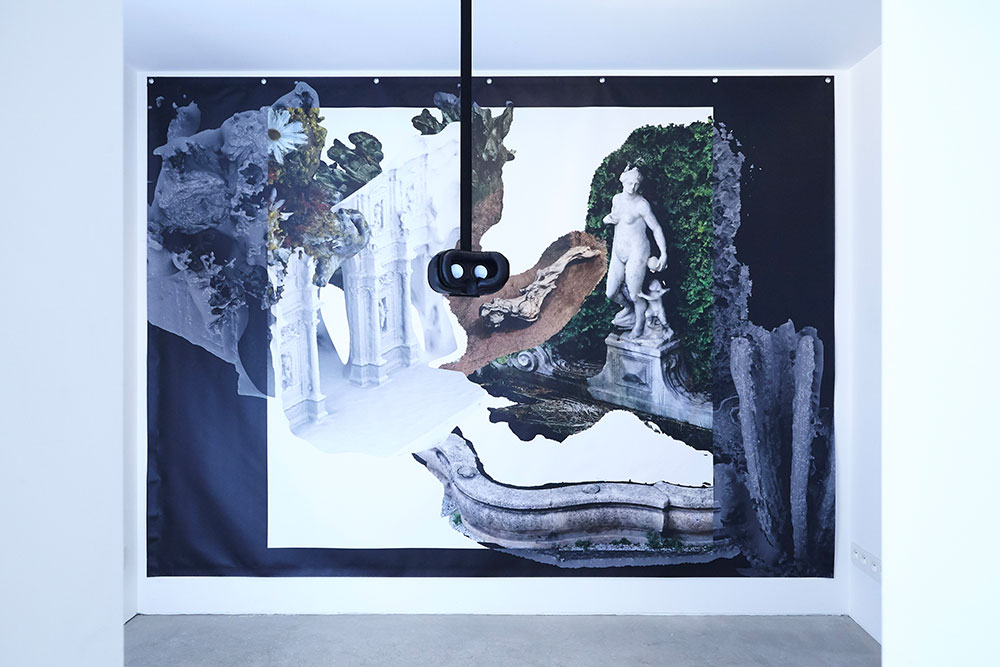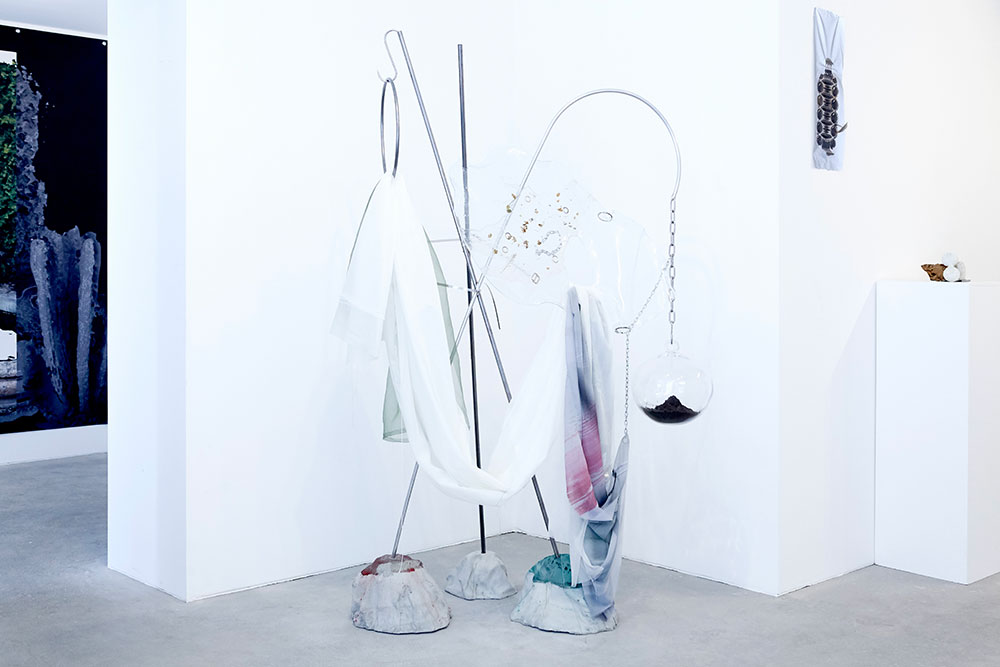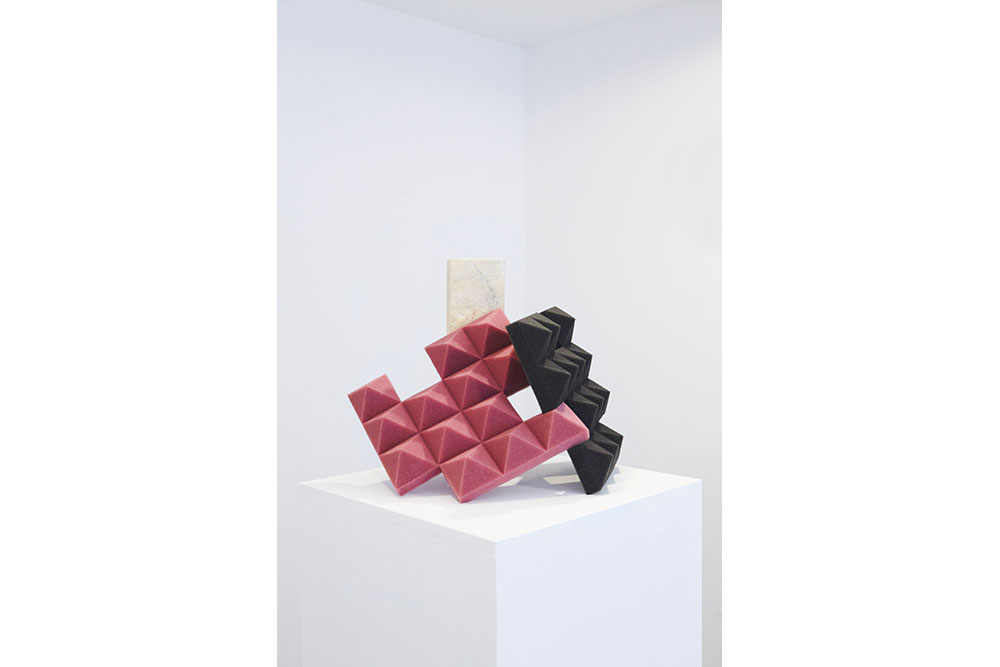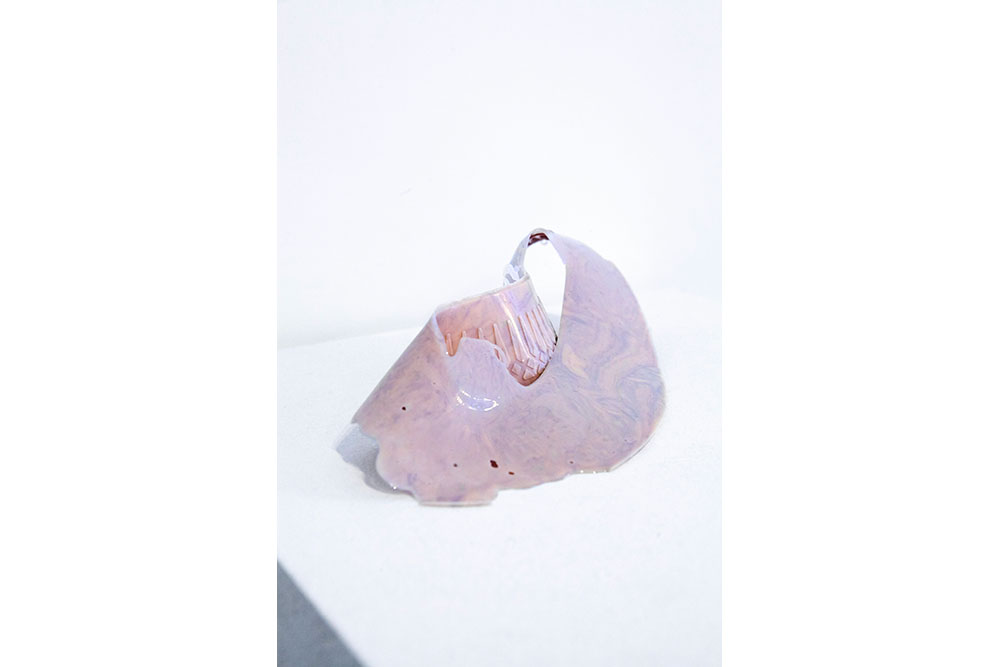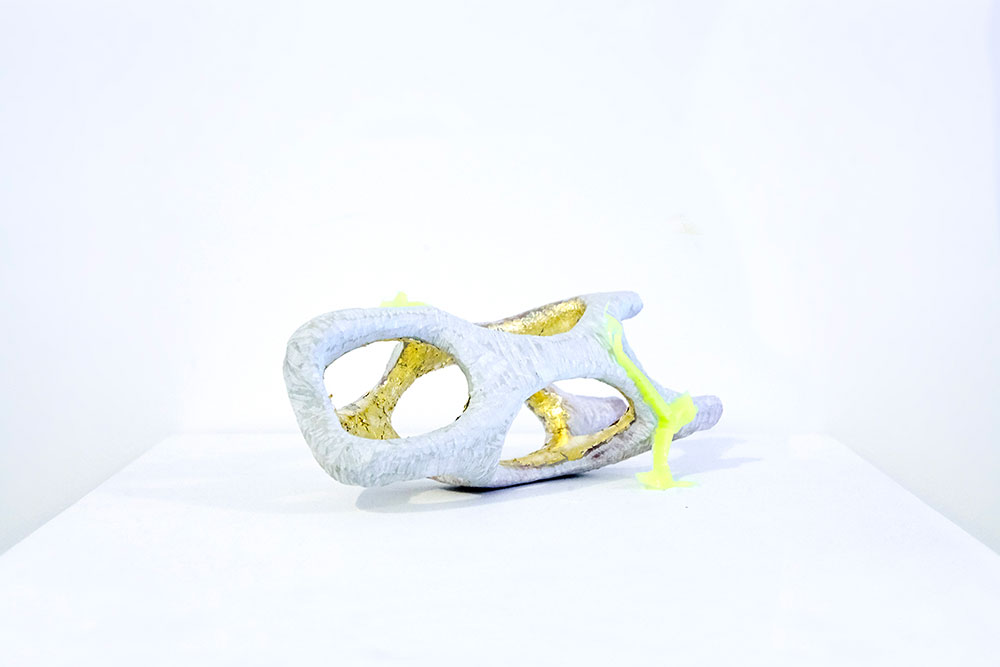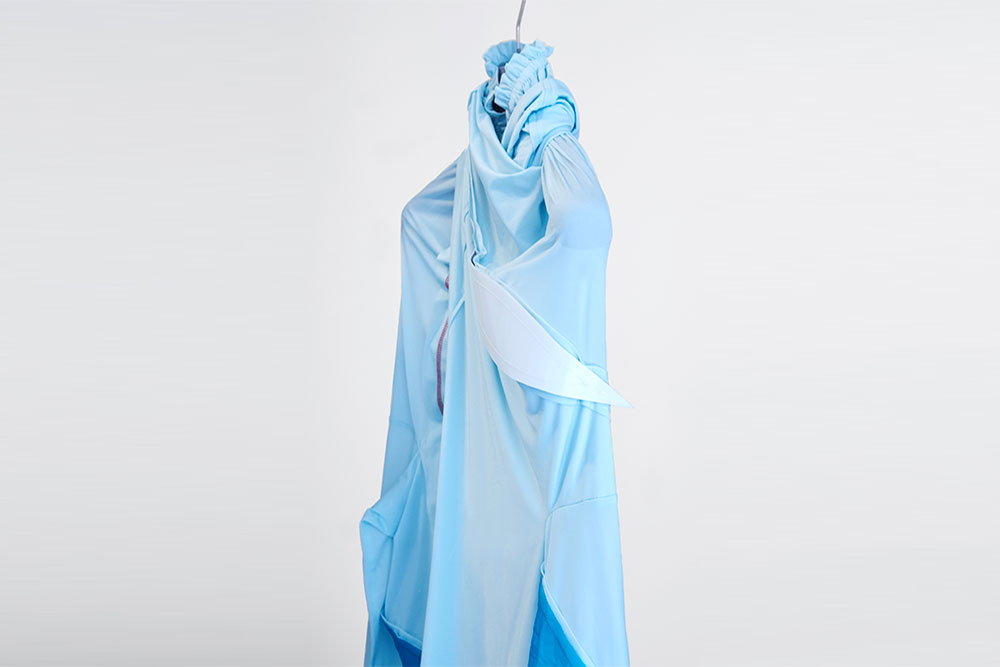 Spaced In Lost - Galerie Charraudeau
Spaced In Lost - Marine Giraudo - Salomé Chatriot
Spaced In Lost - Samuel-Fasse
Spaced In Lost - Filip Skrapic
Spaced In Lost - Filip Skrapic
Spaced In Lost - Filip Skrapic
Spaced In Lost - Standard Clothing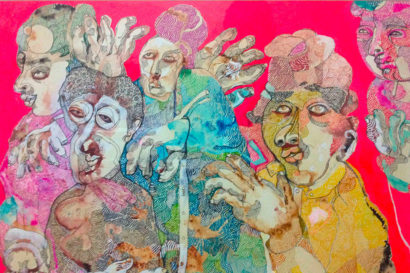 MOHAN SAMANT
18 OCTOBRE 2016 – 17 NOVEMBRE 2016